Right in the heart of downtown Toronto is our Skin Vitality Medical Clinic location in Yorkville. Here, you'll be able to take advantage of all that luxury and class have to offer, with our whole range of nonsurgical cosmetic medical treatments available to you. Whether you're on lunch or live in the area, enjoy the convenience of Botox to erase fine lines and wrinkles or remove fat from problem areas with CoolSculpting!
We are the Top CoolSculpting, Botox and Juvederm Provider in Canada
Our medical team includes ten doctors and 26 registered nurses who are all highly experienced. After all, we perform thousands of treatments every year – so many that we are the top provider of Botox and Juvederm injectable treatments in Canada. We also perform more CoolSculpting, Fraxel, Venus Legacy and Venus Freeze treatments than any other providers in the country!
Our Toronto address
Address:
11 Yorkville Avenue #202
Toronto, ON
M4W 1L2
Phone: (416) 969-9669
Directions: Skin Vitality Medical Clinic is located two blocks north of Yonge and Bloor, on Yorkville Avenue in Toronto.
 At Skin Vitality Yorkville in downtown Toronto, we can help you achieve any of your aesthetic goals with a level of service and quality that simply cannot be compared anywhere else. Visit our upscale boutique clinic for a plethora of medical treatments performed by  the best doctors and nurses in the country, as we are the largest provider of Botox and CoolSculpting in the Canada. They have the credentials that foster their high skill (many even teach other medical professionals and aestheticians treatment techniques!).
Hours of Operation
Monday 9:00 AM – 8:00 PM
Tuesday 9:00 AM – 8:00 PM
Wednesday 9:00 AM – 8:00 PM
Thursday 9:00 AM – 8:00 PM
Friday 9:00 AM – 7:00 PM
Saturday 9:00 AM – 5:00 PM
Sunday CLOSED
Rating: 5 out of 5
I have come to the Yorkville clinic many times for a procedure that requires regular maintenance and recently had another procedure done there as well. I get a bit nervous when starting something new and like to do my research and ask a lot of questions. The staff at this clinic are very kind,friendly, accommodating and reassuring. My results are great and I am now using a skin care line that was suggested there as well. My skin has never looked better And I always look forward to my visits there. Karey
Reviewer: Karey
Toronto cosmetic procedures available at Skin Vitality Medical Clinic Yorkville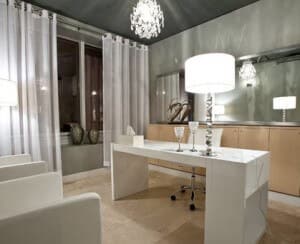 Don't drive or have a car? We're a very short walk from Bloor Station on the TTC, so there's nothing that can stop you from getting the look you want.
Call us at 1 (877) 356-7776 or (416) 969-9669 to book your FREE consultation with a licensed medical doctor.
Watch our Yorkville Open House Event on City Life!

Look out for more fantastic events at our Yorkville location!
Drop by our Yorkville location. Look year younger without surgery, right in the heart of downtown Toronto.