CELLULITE TREATMENT LONDON ONTARIO, RICHMOND HILL, TORONTO, OAKVILLE, TORONTO
Skin Vitality Medical Clinic is the #1 Provider of Botox®, CoolSculpting®, Juvederm®, PRP Hair Restoration, Sculptra®, EMSculpt® and Fraxel® in Canada and WE CAN OFFER YOU:
About Venus Freeze™ Non-Surgical Facial & Body Contouring:
Venus Freeze™ is a non-surgical treatment designed to freeze away your fat and cellulite! It is known to smooth contours, get rid of the look of cellulite, and create a firmer skin tone that is supple and elastic.
If you want to avoid surgical procedures like liposuction but still want to get rid of fat and cellulite, then this radiofrequency body contouring technology may be right for you. Unlike liposuction, Venus Freeze™ treats cellulite and skin laxity, making it more helpful in resolving these aesthetic concerns.
Venus Freeze™ Treatment at Skin Vitality
Skin Vitality Medical Clinic introduces the advanced Venus Freeze™ technology, a non-surgical, fat and cellulite reduction treatment in Toronto and the surrounding areas. We are the first provider of this advanced technology in Canada. Scroll down to learn more about how educe inches in problem areas, smooth away cellulite and firm up your skin.
Why is Venus Freeze™ better?
3 times more RF energy
Shorter treatment times
Pain free relaxing treatment
The ability to target the face and body
The ability to tighten skin, recontour your body, and reduce cellulite in ONE treatment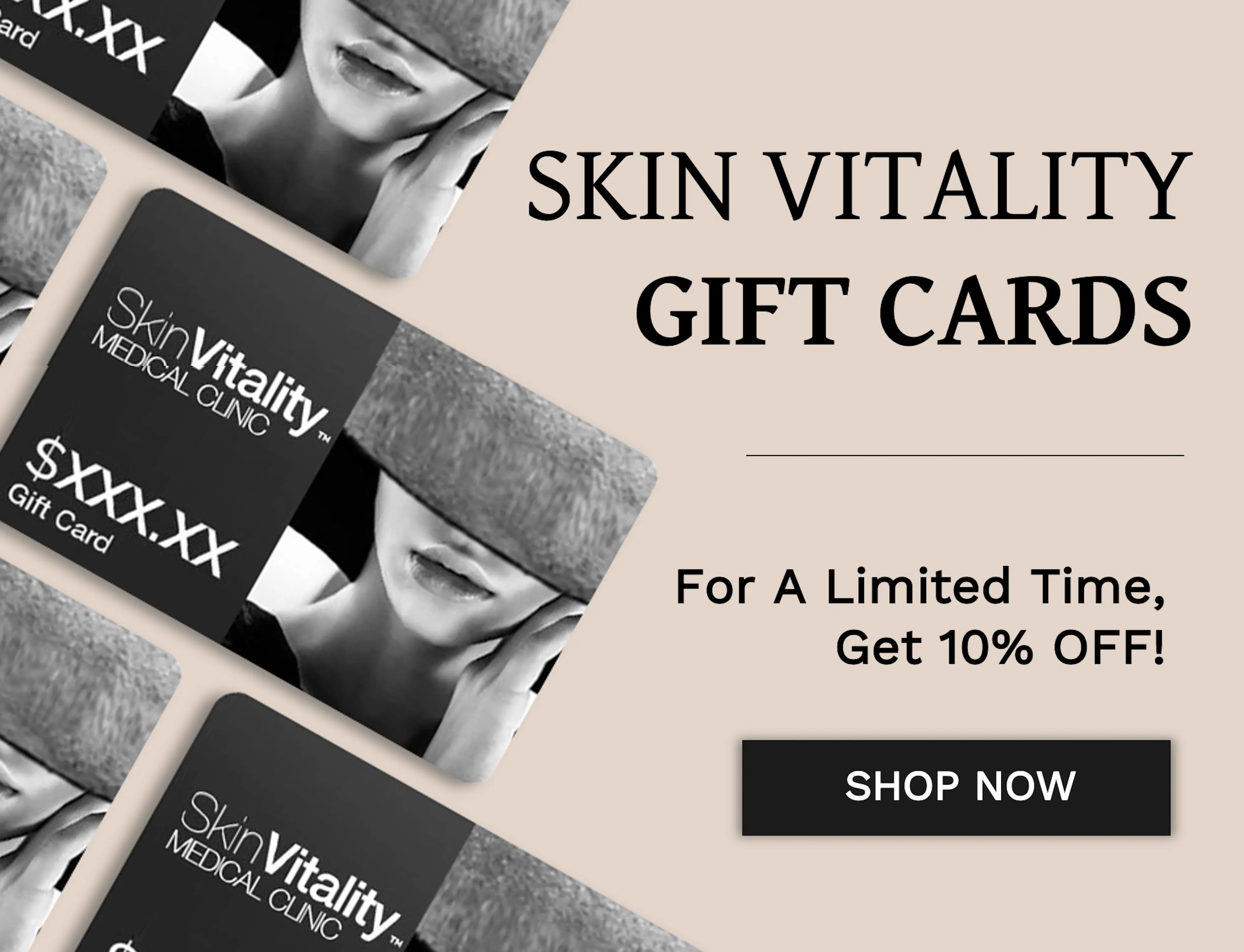 Yolanda is the best!! Amazing service and the staff is knowledgeable , educated and go out of their way to assist and inform in any way they can. Their treatments are amazing and long lasting. Check them out if you are results driven!
I Love Skin Vitality, everyone is amazing and I just made my third treatment appointment within a month. Recommended a friend also who came with me today and had immediate treatment with amazing results as well.
My tech was Shyanne! She is excellent very kind, patient and attentive to my treatment. She made sure I was aware of all of the treatment information, and how to get the best results. If you ever need Venus freeze come And ask for her!
I recently went to this location to have my Venus Freeze treatment. The lady who did my treatment was very warm and welcoming. She took her time and didn't rush my treatment, which was amazing. I felt relaxed and comfortable.
Have been going to Skin Vitality for years for Venus freeze treatment --- to keep my skin soft, plump and to stave off aging. Love the staff and Laura is fabulous! Such a great way to start or end my day with a relaxing Venus freeze treatment.
Where can Venus Freeze™ be used?
Venus Freeze™ body contouring can be used to treat the face, neck, and entire body— anywhere you want to tighten skin and lose inches! It has become one of the most popular treatment methods for patients that wish to rejuvenate their skin without undergoing invasive, painful surgery.
All of this works to better the appearance of the skin itself while also working to reduce unsightly cellulite. The benefits of Venus Freeze™ ultimately add up to the obvious benefits of a slimmer and healthier appearance.
Founded in 1992, Skin Vitality Medical Clinic has 13 Locations across Southeastern Ontario. Our Medical Team consists of over 200 professionals including 10 Medical Doctors, 40 Nurse Practitioners and dozens of Registered Nurses and Registered Practical Nurses. We are the Largest Provider of Botox®, Juvederm®, CoolSculpting®, Hair Restoration®, Sculptra®, EMSculpt® and Fraxel® in Canada.
How does Venus Freeze™ work?
Venus Freeze™ combines multi polar radio frequency (RF) with pulsed magnetic fields to remodel the skin. The treatment promotes the synthesis of collagen and elastin while also facilitating the production for FGF-2 (a growth hormone). This process promotes blood circulation and the creation of new, healthier skin that is more supple, smoother and toned.
Harnessing the remarkable power of multi polar radio frequency (RF) combined with pulsed magnetic fields, Venus Freeze™ has the ability to penetrate deeply into the skin, affecting multiple layers to achieve optimum results. Heat application is dispersed and homogenous, therefore treated skin is not harmed. The procedure is pain-free, comfortable and does not require any cooling gels or numbing cream. It's also faster than other comparable treatments. You can see the great results from treatments for yourself in the before and after photos on this page!
The technology behind Venus Freeze™ Nonsurgical Facial and Body Contouring is (MP)2. This fascinating technology is designed to actually correct the biological processes that bring about aging and break down unwanted fat cells. This creates a smoother and more toned body contour that is less affected by wrinkles, lax skin, bulges, and cellulite.
(MP)2 reverses the effects of aging in the skin by combining two things: Pulsed Magnetic fields & radio frequency (RF).
FAQ's About Venus Freeze™