Morpheus8 Treatment NEAR ME
Skin Vitality Medical Clinic is the #1 Provider of Morpheus 8 in Toronto & Ontario and WE CAN OFFER YOU:
Morpheus8 MONTHLY SPECIALS
WANT TO RECEIVE A $25 OR $50 GIFT CARD?

What is Morpheus8 Non-Surgical Skin Tightening TREATMENT:
Morpheus8 is a brand new, innovative solution for treating skin laxticity while removing fat. Using a safe radiofrequency (RF) and an advanced needling treatment, Morpheus8 helps you achieve tighter and smoother looking skin on the face and body. The unique engineering of the device results in treatment that can be performed on both larger, easily assessable areas and smaller, more delicate regions that require precision.  
The innovative Morpheus8 treatment applies just the right amount of heat to:
Remodel skin texture on subdermal layers

 

Remove unwanted fat 

 

Reintroduce collagen fibers for increased volume and suppleness

 
Morpheus8 Treatment at Skin Vitality
The Morpheus8 treatment is designed to address a variety of skincare problems including acne scarring, stretch marks, and wrinkles. Although you will see a visible improvement after the first session, we recommend about 3 sessions to obtain optimal results.  
We'll ensure the proper amount of RF heat is delivered safely to your target area in order to get the results you want. We are able to accomplish this through the in-depth training on our medical aesthetic practitioners, their extensive experience and the precise regulation of energy the device is designed to deliver.  
What They're Saying about Morpheus 8 Treatment
Morpheus 8 Before & After Results
Very professional staff. Treatment options were explained in detail. I was not aware of how certain procedures were administered never having treatment before and felt very comfortable with the explanation of procedures. It has only been a month and I am pleased with results so far.
I never write reviews but I just had to after visiting Skin VitaI had a very good experience during my procedure, my technician Paula was very knowledgeable and was able to answer all of my questions to set me at ease. The procedure itself was painless and relaxing. Two thumbs up for free Wi-Fi and Netflix. I will definitely return thank you very much.
Very professional staff who are highly skilled and really great at teaching you exactly what to expect after your procedure. Staff are friendly and knowledgeable and I've always had great results!
Absolutely loved them... Very professional and courteous. My first time there was very welcoming. You can tell they care about their clients and what their goals are. I would recommend them to anyone. I will be going back to them for anything I need done
They are professional above Board certified with credentials you can verify. The staff are very warm & friendly & in my experience the nurses that give the treatments are highly skilled & knowledgeable. They work with you to come up with the best treatment for whatever your area of concern is. I'm very satisfied with all my treatment results.
WHERE CAN MORPHEUS8 BE USED? 
The innovative engineering of the Morpheus8 hand-held device has resulted in customizable device tips for delivery, meaning that treatments can be performed on both larger and smaller, more delicate areas. The needles will only affect the subdermal layers of the skin, so there's no risk of hyperpigmentation post-session, making Morpheus8 a fantastic option for all completion types. 
MORPHEUS8 FACE TREATMENT:
The Morpheus8 facial treatment is ideal if you're looking to rid the face of wrinkles and fine lines while also evening discoloration by restoring the skin's youthful complexion in these areas: 
Around the mouth

 

Jaw Line 

 

Neck

 

Lower and upper eyelids

 

Cheeks

 
Mopheus8 Body Treatment: 
 Morpheus8 is an ideal treatment if you want to get rid of the following issues affecting body contour: 
Sagging skin around the thighs and buttocks

 

Cellulite

 

Loose skin around the stomach 

 
While it can take up to 6 months to see an improvement in collagen, some patients have noticed a reduction in cellulite in as little as one month!  
Watch This Quick Video on Morpheus8 TREATMENT!
Founded in 1992, Skin Vitality Medical Clinic has 13 Locations across Southeastern Ontario including; Toronto, Ajax, St Catharines, London, Hamilton, Stoney Creek, Richmond Hill, Kitchener, Burlington, Milton &  Whitby. Our Medical Team consists of over 200 professionals including 10 Medical Doctors, 40 Nurse Practitioners and dozens of Registered Nurses and Registered Practical Nurses. We are the Largest Provider of Botox®, Juvederm®, CoolSculpting®, Hair Restoration®, Sculptra®, EMSculpt® and Fraxel® in Canada. 
The Morpheus8 device is based on high powered, radio frequency technology. What sets the Morpheus8 treatment apart from other alternatives is that its 24 microneedles deliver heat energy to the tissue in the dermis—a thick layer under the epidermis and your fat layers called the subcutaneous fat layer. The dermis is the area that produces collagen and elastin, which are the building blocks of tight, smooth-looking skin.
During your Morpheus8 Treatment
During your Morpheus8 treatment in Toronto, we apply a topical anesthetic to the desired area(s) of improvement. Once that area is numb, a the hand-held device will move across the skin and the microneedles will puncture the skin. Patients usually feel some pressure and mild heat, along with some tingling, with each pulse of the device. After the treatment is complete, we will apply a soothing cream or lotion that will aid in the healing process.


Preparation before Morpheus 8 Treatment
You may be asked to shave in the area to eliminate stubble that has been found to make the sensation worse. If you're having the area around your eyes treated, you'll be asked to wear protective eye shields.
By gently warming the tissues to contract collagen molecules and stimulate their production, the skin is remodeled at the cellular level. This results in younger, smoother and healthier skin. Morpheus8 has also shown fantastic improvements in the reduction of the look of cellulite.
How long does each Morpheus8 treatment take?
Each session only takes about 15-60 minutes depending on the size of your target area.
Your session may be rescheduled if you have an infection or cut in the target area. This is because wounded skin may increase your risk of infection or other negative side effect.
You won't need to go home and recover after your Morpheus8 treatment. While you may experience warmth, pinkness and mild aching in the area treated, these should all resolve within 2-3 days, at most. The aching has been described as the same kind you'd feel after having a good workout at the gym.
After each session, it will take roughly 3-6 months for your skin to remodel its collagen levels. This process, called Collagenesis, will occur over the months following your treatment. The improvement will last as long as the effects of aging, you may want to get "touchups" treatments every 9 months to a year for the most optimal results.
Morpheus 8 Near Me
Skin Vitality Medical Clinic is proud to offer Morpheus 8 at the following locations:
The price of Morpheus8 may differ depending on a variety of variables, including the length of the required therapy and the number of sessions necessary to produce the desired outcomes. Many patients think that the benefits are well worth the expenditure, despite the fact that the cost of the treatment may be more than some other options. Morpheus8 is a popular option for people looking for non-invasive skin rejuvenation due to its long-lasting advantages, which include the decrease of wrinkles, acne scars, and skin laxity. In addition, there can be payment plans or financing options available to help patients finance their therapy. 
It is crucial to consult with one of our registered practitioners to ascertain the precise cost of the procedure based on specific demands and desired outcomes. Skin Vitality can offer a cost estimate and assist in developing a customised treatment plan that is suited to the individual needs and financial constraints of each patient. In the end, even if the price of Morpheus8 may vary, the procedure's capacity to provide noticeable, long-lasting skin benefits makes it a worthwhile investment in one's general health and wellbeing.
Click to book a FREE consultation and assessment at a Skin Vitality location near you!
Everything You Need To Know About Morpheus 8 Treatment
It has been demonstrated that the non-surgical Morpheus8 treatment is incredibly effective at lessening the visibility of acne scars. An even and smoother skin texture is the outcome of using micro-needling and radiofrequency technology to tighten sagging skin and encourage the synthesis of collagen. The treatment's micro-needling component allows for regulated skin damage, which in turn activates the body's natural healing process. This assists in lessening the visibility of acne scars and other surface flaws.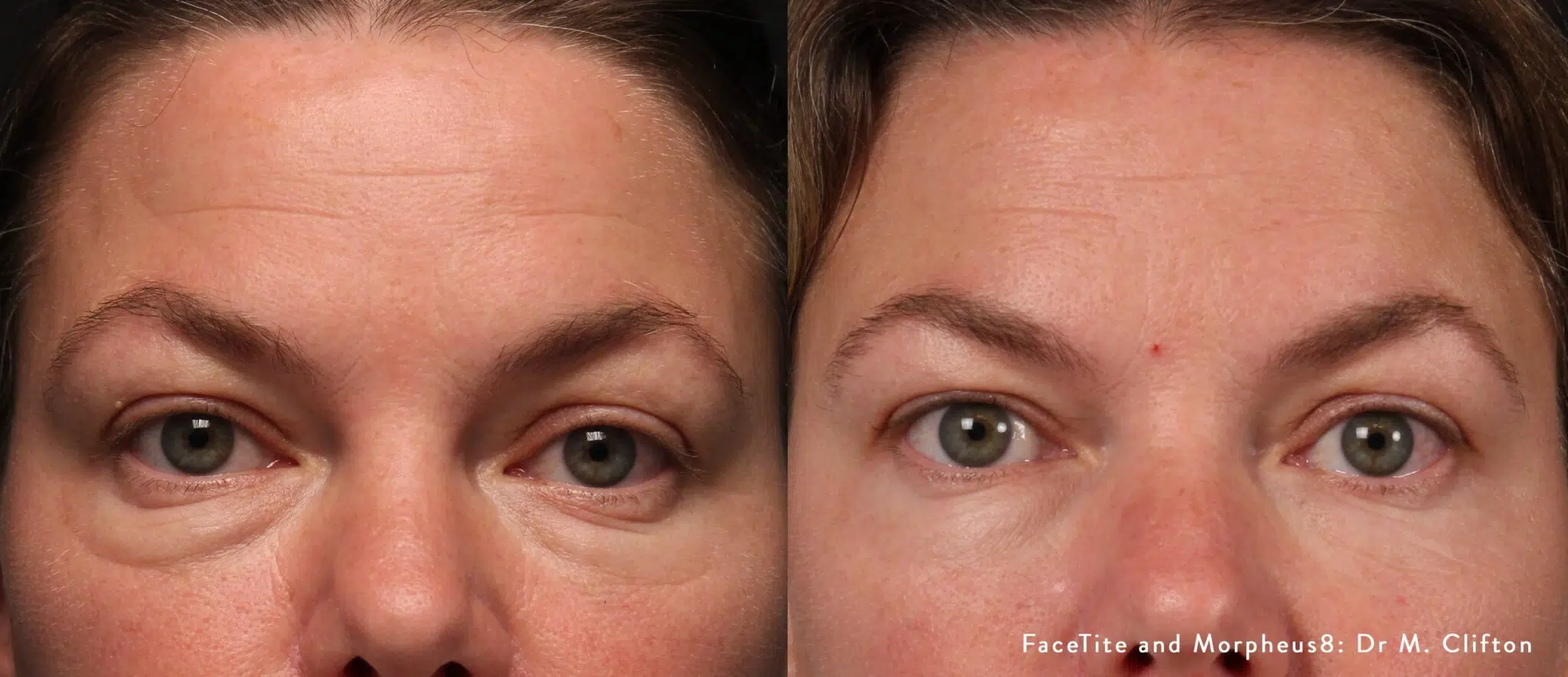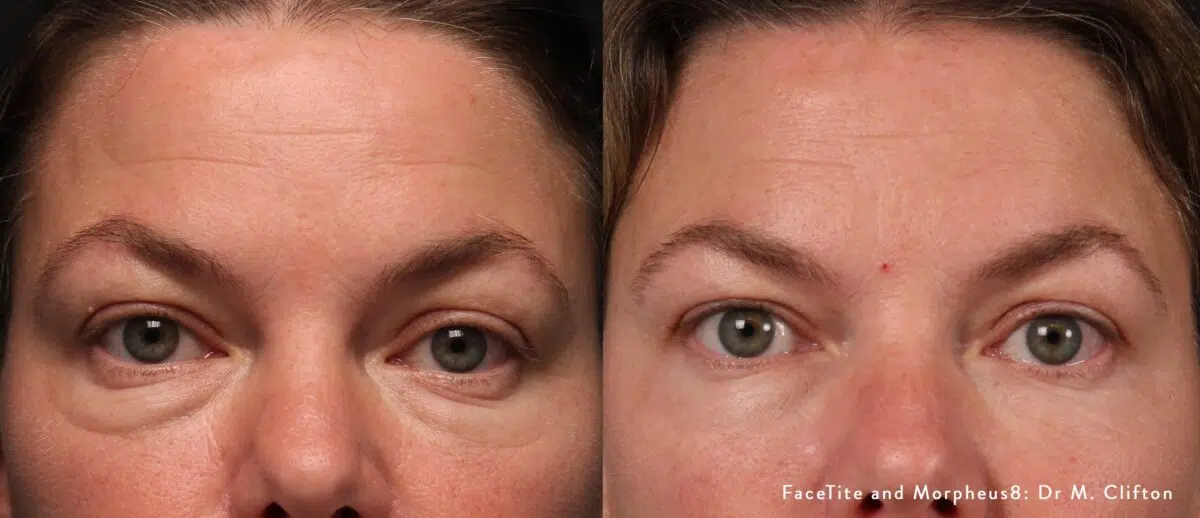 Morpheus 8 Benefits
Safe for all skin types
Can be used on various areas of the body
Little downtime
Noticeable results after just one treatment 
Reduces the appearance of acne scars
Evens and smooths skin
Tightens the skin
Stimulates collagen production
Morpheus8 Aftercare
The Morpheus8 treatment, like many cosmetic procedures, entails a recovery period. During Morpheus8 downtime, patients can experience some redness, swelling, and sensitivity in the areas that were treated. Morpheus 8 aftercare is crucial in order to ensure optimal results and in reducing any irritation during the recovery period. 
Patients should avoid:
Sun exposure
Strenuous exercise
Skincare products that contain harsh chemicals and/or fragrances
During the Morpheus8 treatment downtime, we recommend to apply moisturizers and sunscreen both generously and frequently to protect the treated areas. Patients may be advised to schedule multiple treatment sessions to achieve the best morpheus results, and a follow-up appointment may be required to surveil the progress of the treatment. It is essential to follow Morpheus 8 aftercare instructions provided by your licensed practitioner to guarantee optimal results and a successful treatment.