Skin Vitality Medical Clinic is the #1 Provider of Latisse, Botox®, CoolSculpting®, Juvederm®, PRP Hair Restoration, Sculptra®, EMSculpt® and Fraxel® in Canada and WE CAN OFFER YOU:
The active ingredient in Latisee is bimatoprost, approved to treat hypotrichosis. This is otherwise known as a prostaglandin analogue, which helps to stimulate the follicles so hair grows faster and thicker. Originally the prescription was designed to treat glaucoma, but the growth effects have drawn many to seek out the treatment to address eyelash growth. This unexpected side effect of the original medication led to the creation and popularity of Latisse.
The regular application of Latisse, along the lash line of the upper eyelids, encourages the growth of longer, thicker eyelashes. For full results, you must follow the treatment plan daily for at least two months. Improvements in the length of your eyelashes will remain as long as you continue to follow the treatment instructions.
Do You Need A Prescription for Latisse?
Yes, you do. The medication bimatoprost, marketed under Latisse, its brand name, is the first to be approved by Health Canada and the FDA to treat inadequate eyelashes (hypotrichosis). You can take advantage of Skin Vitality's FREE Consultations with a member of our Medical Team. This initial consult will allow you to sit down in-clinic or by online appointment and address your concerns to see if the treatment is right for you.
Members of Our Medical Team are:
Let us help you achieve your goals so you can feel better about yourself.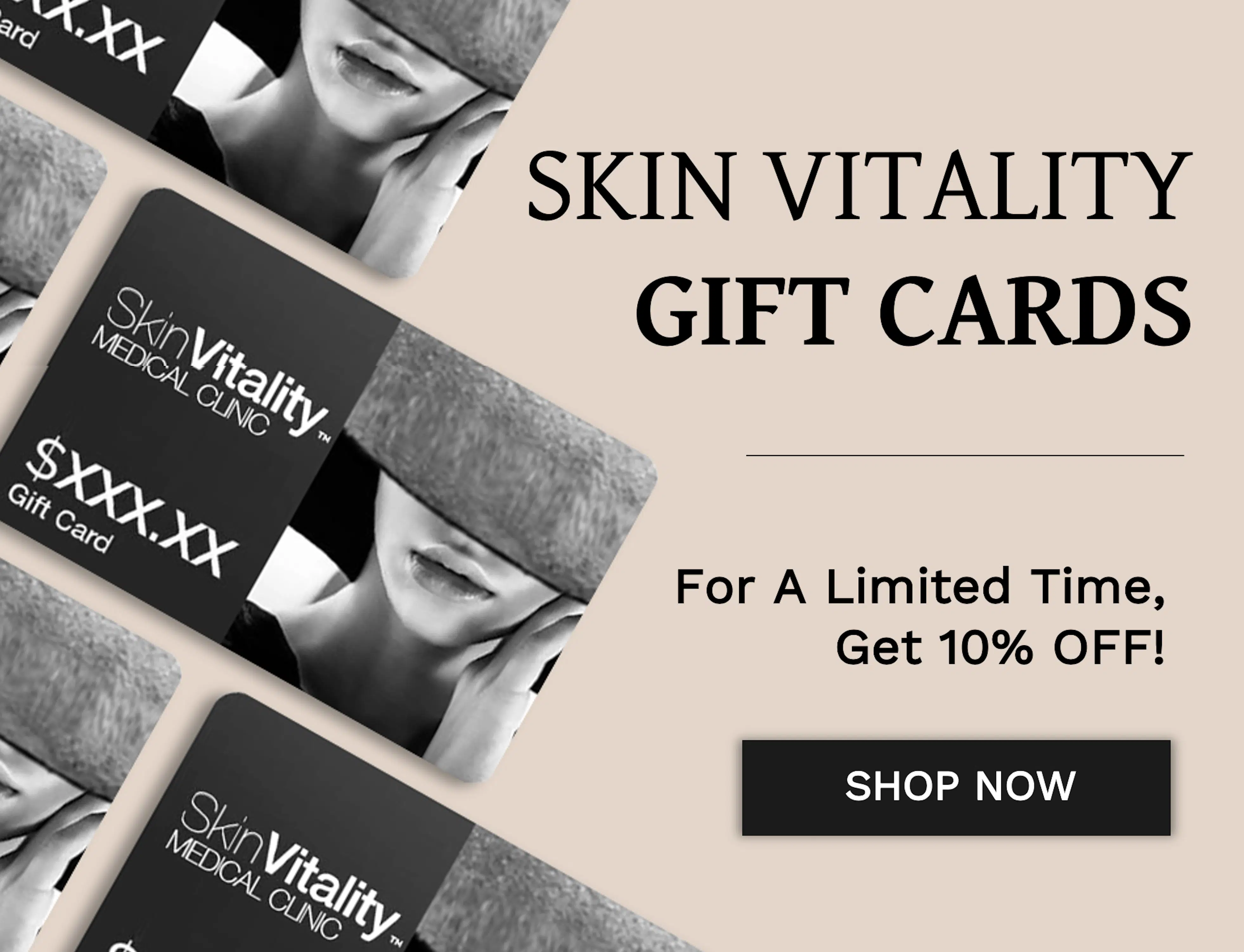 How Long Does It Take to See Results from Latisse?
Latisse has outlined that it takes 16 weeks, using the product daily, in order to see the full results of the treatment. Although, you may be able to notice some initial results of the treatment after just two months.
To get the best results possible, only apply the product once, daily, for the first 16 weeks. After this period, you may be able to decrease the treatment to an application once every 2-3 days, while still experiencing the full results.
If you stop using Latisse, your lashes will return to their original thickness, colour and length.
EYELASH GROWTH WITH LATISSE
Studies show that patients who used Latisse for eyelash loss, due to a medical condition such as alopecia areata, had mixed results. Studies on Latisse for patients who had lost their eyelashes due to chemotherapy were more promising. If you have a condition that has resulted in the loss of your eyelashes, speak to a member of our Medical Team to see if Latisse is right for you.
WHAT IS THE BEST WAY TO APPLY LATISSE?
Start by dabbing a little bit of product on the applicator (not dripping). Then draw the applicator carefully along the skin, starting at the base of the upper eyelashes, going from the inner part of your lash line to the outer part. Be careful to avoid your waterline and the lower lid as excess hair growth outside of the treatment area may occur. There can also be adverse side effects if the product gets in your eyes, so please avoid all contact of the product with your eyes.
Amazing product! Does not irritate the eyes or burn when applied. I am honestly shocked at how well it worked! My lashes were so damaged from getting lash extensions that I had bald spots and nothing but spares lashes. My eye lashes are so long now that I have to trim them because they start to curl inward!
Took two months to see changes, but it worked. I have short, very blonde, very straight, sparse eye lashes. I applied less than one drop (for both eyes) every evening. By the end of two months I did notice my eyelashes were a little longer (I've attached a photo). I have repurchased this item twice.
I Love Latisse! I remember reading up on countless reviews when I first heard about the product, to see if it really work/ was worth the money. I ended up purchasing the product and have no regrets. It took about 2 months for me to really see the growth. (Which is about the time the product says). Now that my lashes are at the length I like, I only have to apply 2-3 times a week.
As long as I can afford it, I will buy Latisse. My esthetician had these super long eyelashes that I always thought were individual extensions. When she told me it was Latisse, I immediately bought some and the results are amazingly beyond words.
I don't ever want to be without this product. Takes the full 3 months to really see the effect but once your lashes have grown you will be amazed. For reference, I'm Asian with really short, thin, sparse eyelashes.
The active ingredient in Latisse is a lipid compound, known as bimatoprost. This drug was originally used to treat glaucoma, but it is now widely used to increase the length, volume and colour of patient's eyelashes. Rather than placing it within the eye, as required to treat glaucoma, Latisse is applied along the upper eyelid lash line with the provided applicator. As you blink, the drug naturally spreads to your lower lash line. Almost all patients who have tried Latisse have noticed an increase in the length, and some experience an increase in the thickness and darkness.
The use of this product encourages the growth of thicker and longer eyelashes, occasionally helping with the darkening of the lashes as well. Patients are known to experience results of the treatment within one month of use, but the full results are to be seen after 16 weeks of daily application.

Founded in 1992, Skin Vitality Medical Clinic has 13 Locations across Southeastern Ontario. Our Medical Team consists of over 200 professionals including 10 Medical Doctors, 40 Nurse Practitioners and dozens of Registered Nurses and Registered Practical Nurses. We are the Largest Provider of Botox®, Juvederm®, CoolSculpting®, Hair Restoration®, Sculptra®, EMSculpt® and Fraxel® in Canada.