Plus90® – Vaginal Tightening – Toronto, Ontario
Skin Vitality Medical Clinic is the #1 Provider of CoolSculpting®, Botox®, Juvederm®, Sculptra®, EMSculpt®, Fraxel®, and PRP® Hair Restoration in Canada and WE CAN OFFER YOU:
About PLUS90® Vaginal Tightening Laser
PLUS90® (formerly Votiva) is a safe and effective, non-surgical feminine health treatment to target internal and external vaginal issues. Treatments use radiofrequency (RF) energy to gently heat tissue and rejuvenate collagen with minimal discomfort and downtime. Utilizing the Forma V™ and Fractora V™ technologies, allows for controlled movement to address specific areas of concern like:
Laxity and vaginal appearance.

Lack of sensitivity and blood flow.

Pain caused by labial hypertrophy.

Low libido.

Weakening vaginal muscles. 

Loosened vaginal canal (particularly after childbirth).

Urinary stress incontinence.

Vaginal dryness.
PLUS90® Vaginal Tightening Treatment at Skin Vitality
The majority of patients typically require 2-3 PLUS90® treatments approximately 3-4 week apart. While many of our patients see visible results after 1 session, they will continue to see improved results over the course of their treatments and may decide to come back yearly for a touch up appointment. Preparation for your first appointment is minimal and there is no recovery time needed, meaning you can get back to normal everyday activities pronto!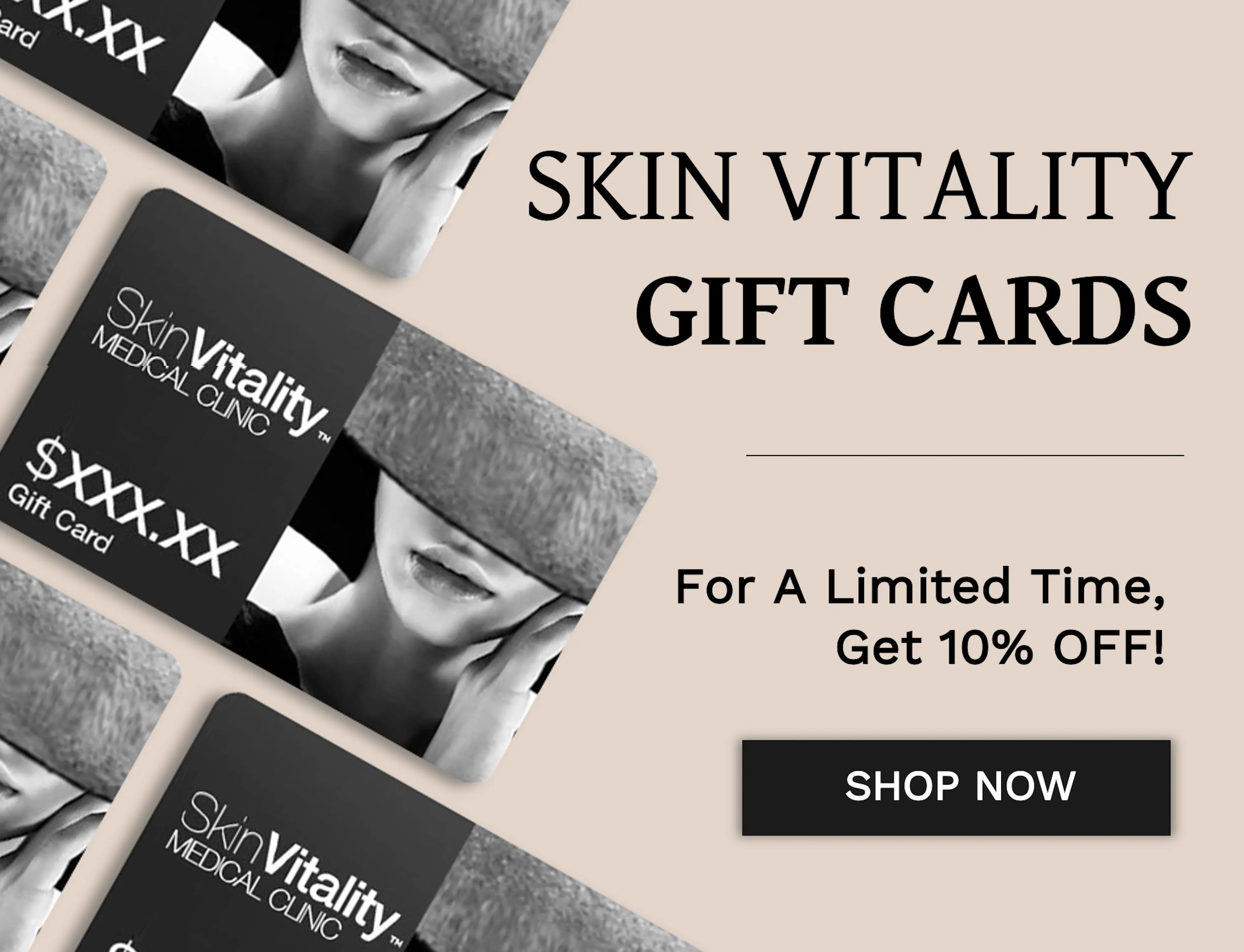 Wonderful place and such a great staff!!! Its clean, bright and chic. Yolanda is also so informative and answers all questions professionally and thoroughly. I am never disappointed...definitely a place to visit for great prices and quality services.
Everyone was so very informative and knowledgeable. I was informed about treatments that would benefit me and they were able to accommodate me & book me in quickly. The atmosphere was lovely & I was made to feel very comfortable during my appointment. I will definitely be looking forward to my future visits!
Stunning location, the staff and nurses were able to answer all of my questions and concerns. I was a little nervous to get my treatment done but the receptionists made me feel calm and offered me a drink while I waited. my nurse made me feel so at ease. I will absolutely be recommending my friends and family to come here. Thanks again
Lovely clinic, lovely staff. The whole experience was pleasing, thorough and professional. Adrianna is an excellent communicator and an effective listener. My concerns and questions were satisfied and I left feeling at ease. I look forward to visiting Skin Vitality again!
Recommend! Recommend! Recommend! Not only a beautiful place but also beautiful staff inside and out. These ladies will go above and beyond to help you feel the best that you can. Lovely experience, knowledgeable staff, and great deals!!
Where can plus90® be used?
PLUS90® is used exclusively in the vagina. 
Using Forma V™ and Fractora V™ technologies, PLUS90® delivers warm pulses of RF which stimulates collagen in the vaginal tissue. Designed to address vaginal issues due to aging and stretching caused by childbirth, PLUS90® has also been shown to increase sexual pleasure and positively affect the overall quality of life in treated women.
Founded in 1992, Skin Vitality Medical Clinic has 13 Locations across Southeastern Ontario. Our Medical Team consists of over 200 professionals including 10 Medical Doctors, 40 Nurse Practitioners and dozens of Registered Nurses and Registered Practical Nurses. We are the Largest Provider of Botox®, Juvederm®, CoolSculpting®, Hair Restoration®, Sculptra®, EMSculpt® and Fraxel® in Canada.
PLUS90® is a non-surgical treatment that works by using a RF light to stimulate your body's own collagen and regenerative potential. A numbing cream will be applied to the treatment area for maximized comfort during the session. Using the two handpieces—one to cause tightening and shrinkage of the internal muscles and the labia, the other to improve wrinkles and skin tone, these devices will omit a pulsing warm light around in the treatment zone. Patients often find this process to have little to no discomfort before and after their appointment.  
The results of PLUS90® treatments are long lasting, although as your body ages over time, some patients may come back every year or so to retain their results.  
To achieve the best results, it is recommended to abstain from sexual intercourse 24 hours prior to your appointment. In additionally, we ask that patients stop their use of NSAIDs like Ibuprofen or Advil 3 days prior to their PLUS90® appointment.