PhotoFacial Toronto, Mississauga, Richmond Hill, London Ontario
Skin Vitality Medical Clinic is the #1 Provider of Botox®, CoolSculpting®, Juvederm®, PRP Hair Restoration, Sculptra®, EMSculpt® and Fraxel® in Canada and WE CAN OFFER YOU:
About PHotoFacial to eliminate signs of aging & UV exposure:
Fade the appearance of skin imperfections and uneven skin tones caused by the sun, as well as uneven skin tones caused by rosacea, spider veins and age spots with PhotoFacial RF Pro®. This unique Photofacial treatment addresses a number of cosmetic skin concerns for the face and body (also known as FotoBody™ RF treatments).
The treatment involves directing high-energy light waves at your problem areas to reduce or eliminate facial wrinkles. IPL energy boosts the production of collagen, the building block of healthy skin. With higher levels of collagen, your skin becomes remodelled to make it healthier and stronger.
PhotoFacial Treatment at Skin Vitality
One FotoFacial RF Pro® treatment will achieve the optimal degree of enhancement to all components of your skin, unlike other Fotofacial treatments that use only one type of technology. Many patients look into Photofacial treatment for the following benefits:
Treats rosacea, flushing, redness, ruddy complexion, broken capillaries and spider veins of the face. All these "pink" vascular-based conditions of the skin improve by up to 80%.
Can help reduce the look of sunspots, age spots, hyperpigmentation and multiple freckles. All these "brown", melanin-based conditions of the skin improve, on average, by up to 80%.
Eliminates chronic photoaging with improvements of up to 80%.
Sun damage and the signs of aging that develop on the hands, neck and chest can be improved by up to 80%.
Significantly improves overall texture.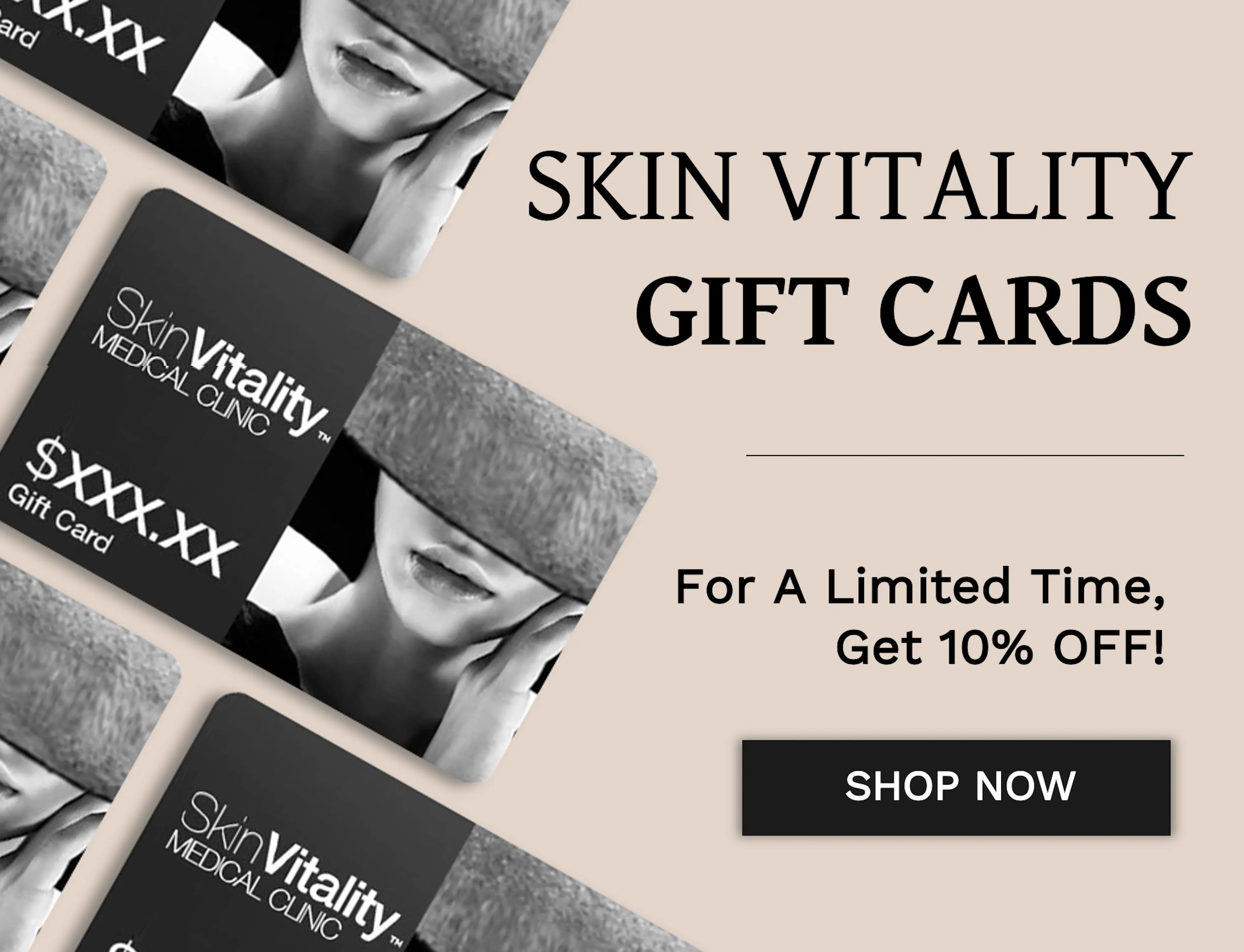 FREE SKIN ASSESSMENTS AT SKIN VITALITY
Skin Vitality Oakville is proud to announce that we will now be offering FREE Skin Assessments to all patients during their complimentary assessment using OBSERV® DermaSpark technology.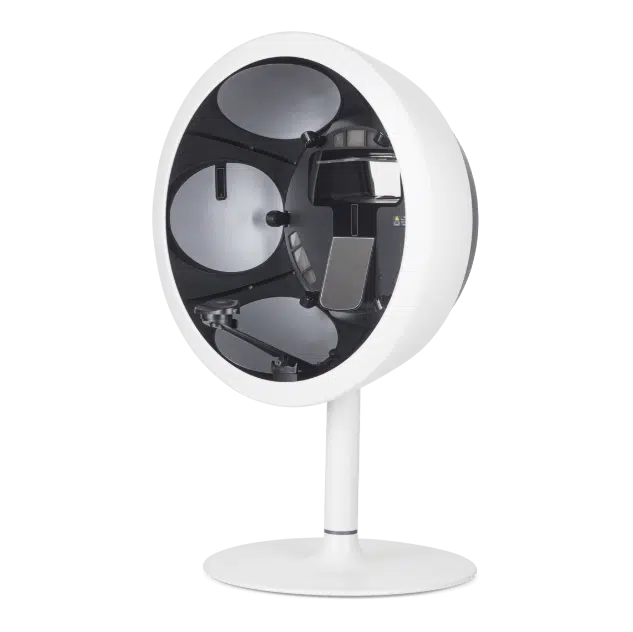 OBSERV® is a one-of-a-kind skin analysis system that exposes the skin like never before. Powered by sophisticated skin illumination technology, OBSERV® shows hidden irregularities that lurk beneath the skin's surface. This allows aesthetic professionals to diagnose all kinds of skin abnormalities that otherwise would remain unseen, and even before they reach the surface.
OBSERV® offers the most comprehensive diagnostic toolkit for those who wish to see deeper into the skin and visualize its many complex conditions with unparalleled clarity.
ONE OF A KIND SKIN ANALYSIS SYSTEM
TEXTURE MODE
Highlights skin topography to enhance the visibility of fine lines and wrinkles, pores, comedones, scars, and other textural concerns.
PIGMENTATION MODE
Exposes Melasma, PIH, sun spots and other pigmentation patterns beneath the skin's surface.
VASCULARITY MODE
Reveals the underlying microvascular network of the skin to uncover areas of inflammation and other common vascular disorders such as Rosacea and Telangiectasia.
Extremely competent and lovely happy staff. This includes everyone from top to bottom. The environment is clean bright and very well presented and maintained. I have always been more than pleased with my results! I would like to commend Tori on her genuine interest and enthusiasm as well as the rest of the more than competent staff.
I tried the photo facial and I was so trilled with the results from my first treatment that I went ahead and purchased more. Thanks ladies!
My mom has been going here for a few months for facials. She is very pleased with the level of service and the professionalism. Overall, the staff is great, in particular Lisa-Marie has been exceptional and very informative
Such a wonderful, clean, and organized clinic! Would certainly recommend. It is very glamorous and modern, making you feel welcome especially by the wonderful staff! I met with the front receptionist, Diana Papp, who is extremely sweet, knowledgeable, and will take care of your needs. It is guaranteed that you will have an amazing experience!
I have been having tweaks done here for 2 years. When my daughter was getting married l wanted something subtle. The consultants listened and gave suggestions and l walked away feeling confident and beautiful! I've trusted them ever since and the facility is clean, nicely decorated and most importantly right now taking every precaution in our new normal of COVID-19.
Where can a PHotoFacial be used?
The full face, neck, hands and body may be targeted. Although it's called a PhotoFacial, it doesn't mean it's only for your face! You can use it on other parts of your body with results that are just as safe and effective.
Photodamage is damage caused by the sun and can result from either intentional or unintentional tanning and exposure to UVA and/or UVB rays. While all of us will live part of our lives enjoying the sunlight, excessive exposure can lead to a number of skin issues, both minor and serious. As we get older many of these problems can become even more evident and require aesthetic procedures to properly treat. Most often, photodamage manifests in visible signs like wrinkling, uneven colouring and texture, freckles, the appearance of red marks (or noticeable blood vessels), scaly skin patches, liver/age spots and thinning skin.
These signs will appear on the areas of the face and/or body that are most frequently exposed to the sun. Usually, photodamage will become evident on the ears, neck, arms, legs, arms, face, chest and back of hands.
This treatment is also safe for patients with darker skin shades. Regardless of your skin tone or type, our medical team will make sure that your treatment is performed safely. However, you should know that the risk of changes in skin pigmentation may be higher with darker skin tones.
Treating Rosacea
The condition is not dangerous but can be quite uncomfortable, resulting in an appearance the patient may find quite unattractive. Although there is no cure for Rosacea, the skin condition can be managed. Laser technology is a common method of treatment that can control redness, treat damaged skin, reduce the swelling of blood vessels and discoloration.
Founded in 1992, Skin Vitality Medical Clinic has 13 Locations across Southeastern Ontario. Our Medical Team consists of over 200 professionals including 10 Medical Doctors, 40 Nurse Practitioners and dozens of Registered Nurses and Registered Practical Nurses. We are the Largest Provider of Botox®, Juvederm®, CoolSculpting®, Hair Restoration®, Sculptra®, EMSculpt® and Fraxel® in Canada.
How Does a PhotoFacial work?
PhotoFacial RF Pro® Treatments are quite gentle. PhotoFacial RF Pro® uses Elos™ technology, a combination of Intense Pulsed Light (IPL), Diode Laser, and RadioFrequency (RF) energy to achieve the optimal degree of improvement to all components of targeted skin. The treatment uses the RF energy to calm the skin and reduce dilated blood vessels, thereby eliminating redness and the ruddy complexion associated with Rosacea.
This treatment has no downtime when improving redness, rosacea, pinkness, spider veins, pores and texture. The results are amazing! It is recommended that 4-6 procedures spaced over a couple of months are performed to achieve the best results.
After the PhotoFacial RF Pro® treatment, you may experience some short-term redness in the area which will go away shortly. No other side effects are generally reported. Protect the treated area from sun exposure. There is no downtime.
If you have recently sunbathed and are tanned, then you may need to reschedule your session. Tanned skin is an indication that it has been damaged, which means a PhotoFacial treatment would be riskier for you.