Skin Vitality Medical Clinic is the #1 Provider of PRP Facial, CoolSculpting®, Botox®, Juvederm®, Sculptra®, EMSculpt® and Fraxel® in Canada and WE CAN OFFER YOU:
SHOP OUR EXCLUSIVE GIFT CARD OFFERS!
Give that special someone (or yourself) the gift of confidence and feeling amazing from the inside out! Easy to order, packaged in a fabulous gift box or send an eGift Card online directly to the recipient!
Get up to $200 back when purchasing a gift card with us.
WANT TO RECEIVE A $25 OR $50 GIFT CARD?

About the Platelet-Rich Plasma PRP Facial
Platelet-Rich Plasma, or PRP®, is mostly commonly known as the 'Vampire Facial', an all-natural treatment that gives you beautiful, glowing skin without any medications, chemicals or surgery. PRP® has become one of the most popular skin rejuvenating treatments in the world. The PRP® Facial is Health Canada approved; it is a safe, quick and effective way to boost your collagen production for smoother, firmer skin. The PRP treatment is derived from your own body (or blood) so there is virtually no chance of an adverse reaction. The concentration of platelets, 5 – 10x times the amount circulating the body, is administered with micro-abrasions to regenerate and repair damaged tissues and stimulate circulation.
PRP for the face Treatment at Skin Vitality
Revolutionizing the way we inject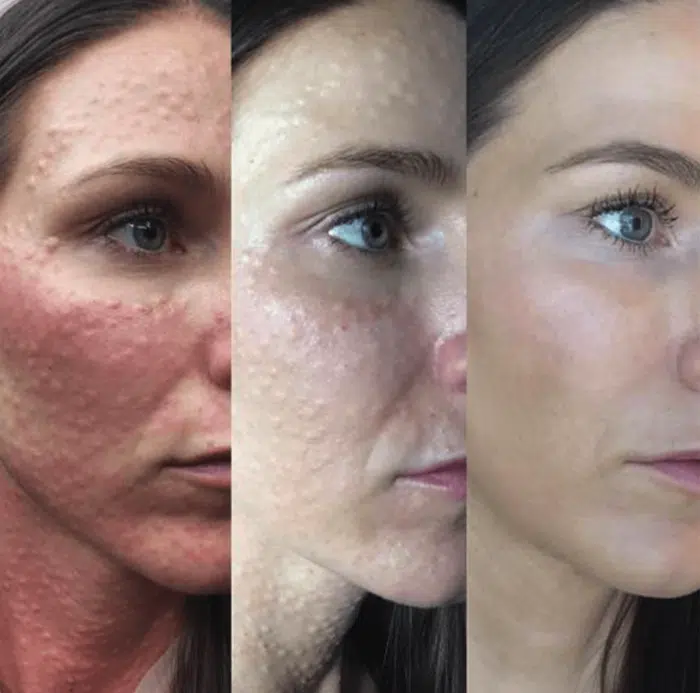 Utilizing the Beauty Booster Delivery Device to inject platelet rich plasma (PRP) revolutionizes the way we treat skin. The Beauty Booster Delivery Device injects into the skin with precise depth and accuracy. The treatment can be completely customized with a wide range of applications to target dehydrated skin, fine lines, and wrinkles. It can be used to achieve tighter, firmer skin on the face, lower eyelid, forehead, neck and décolleté.
Microneedling & PRP
The Beauty Booster Treatment Program provides a powerful combination of microneedling with PRP® to provide precision and ease of use to the injector. The Beauty Booster Injection device allows the practitioner to place the PRP® solution reliably beneath the skin. It offers precise depth and accurate dosing for a quick and effective treatment with minimal pain and downtime for patients. The 9 point multi-needle tip and vacuum tip reduces discomfort for the patient while adding the benefits of microneedling. 
This PRP treatment is ideal for any patient who feels their skin looks tired, dull, crepey, or dehydrated and for individuals with uneven skin tone, texture or roughness, fine lines and dark, drawn areas. The results are visibly lighter, smoother, softer, and with annual or semi-annual touch-ups, can be used to prevent the signs of aging.
FREE SKIN ASSESSMENTS AT SKIN VITALITY
Skin Vitality Oakville is proud to announce that we will now be offering FREE Skin Assessments to all patients during their complimentary assessment using OBSERV® DermaSpark technology.
OBSERV® is a one-of-a-kind skin analysis system that exposes the skin like never before. Powered by sophisticated skin illumination technology, OBSERV® shows hidden irregularities that lurk beneath the skin's surface. This allows aesthetic professionals to diagnose all kinds of skin abnormalities that otherwise would remain unseen, and even before they reach the surface.
OBSERV® offers the most comprehensive diagnostic toolkit for those who wish to see deeper into the skin and visualize its many complex conditions with unparalleled clarity.
ONE OF A KIND SKIN ANALYSIS SYSTEM
TEXTURE MODE
Highlights skin topography to enhance the visibility of fine lines and wrinkles, pores, comedones, scars, and other textural concerns.
PIGMENTATION MODE
Exposes Melasma, PIH, sun spots and other pigmentation patterns beneath the skin's surface.
VASCULARITY MODE
Reveals the underlying microvascular network of the skin to uncover areas of inflammation and other common vascular disorders such as Rosacea and Telangiectasia.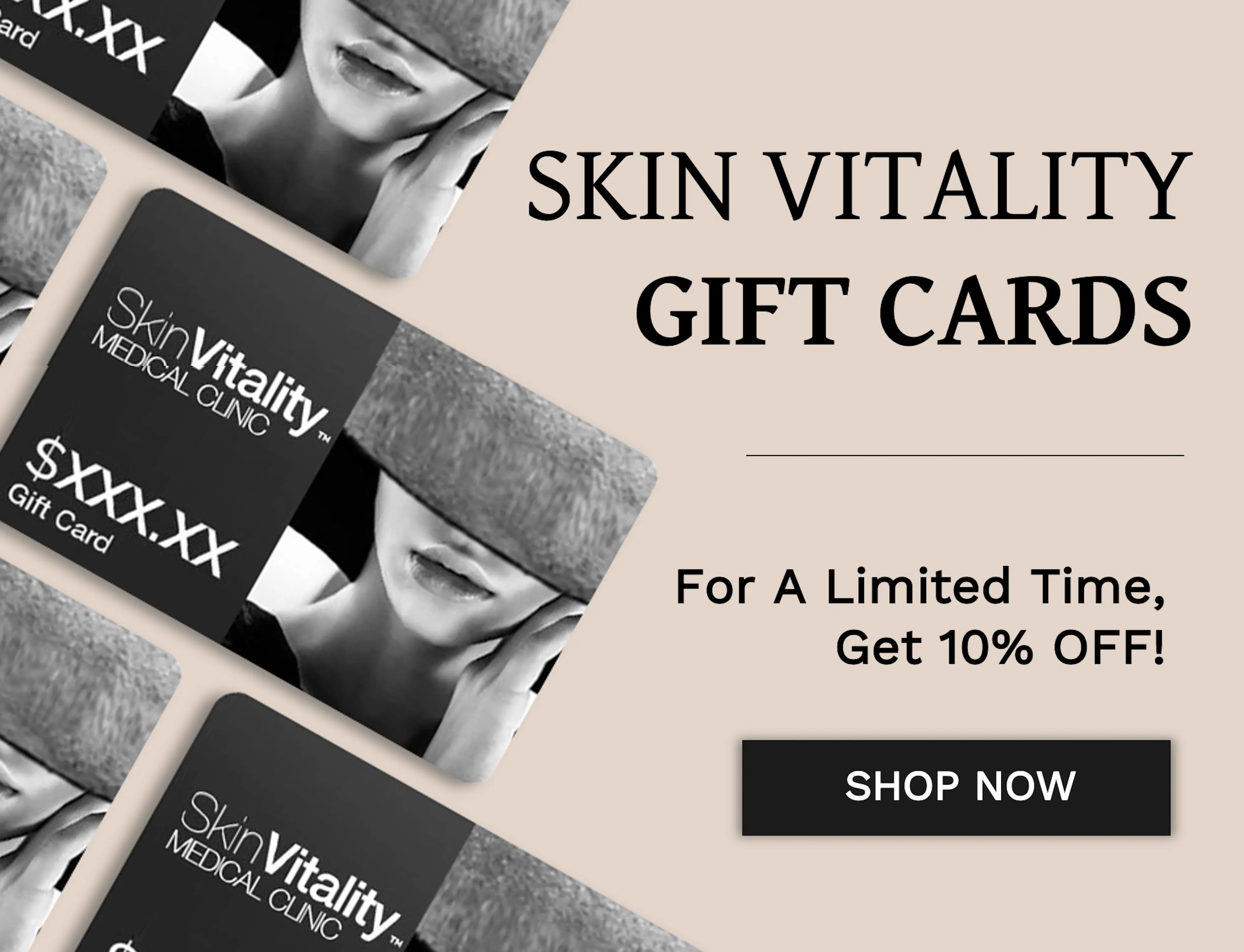 What They're Saying ABOUT PRP FOR YOUR FACE
I recently visited Skin Vitality to begin my PRP facial. I have spent the last 2 years just not loving how I looked & after a consult with Jocelyn (who is FANTASIC) I had tried everything else, so I figured I had nothing to lose. My nurse was fabulous, the front desk staff were so friendly and the atmosphere was just so relaxing.
I went for PRP and I was impressed with the clinic and the service that are provided, excellent service. I would like to thank Tiffany the nurse she went over and beyond customer service, her welcoming her smile and her way of making you feel comfortable during the procedure. Best Clinic I ever visited.
I have had Botox injections for crow's feet wrinkles. I am always pleased with the results at Skin Vitality, London. Last week I had my first PRP micro-needling facial treatment. The Registered Practical Nurse, "Tori" was very gentle and informative throughout the procedure. There was actually no down time after the day of treatment.
I had an amazing experience at Skin Vitality, Oakville. The practitioner, Nicole was very knowledgeable and gentle. She explained me the complete procedure and took her time to ensure the best result possible. I am pleased with my results and will absolutely be returning to this clinic !!
My experience here has been amazing. All the people here are so friendly and professional. They really make you feel welcomed, as well as comfortable. I've had 2 different nurses, both were awesome! Definitely recommend going here, you won't regret it! I am loving my results!! :)
Growth factors are released by platelets, and these function to regulate healing. When an area is targeted with PRP®, the affected cells start to repair any damaged tissue and regenerate new, healthy tissue.   
This treatment was originally used to repair of soft tissue and joints. Although this practice is still very popular, the cosmetic application of PRP® has been taking over, due to the amount of successful results. The PRP® Facial treatment applies to the face area, although Skin Vitality also offers another application of the treatment: PRP® Hair Restoration. 
If you are interested in the application of PRP® for hair growth, please visit our PRP® Hair Restoration page to learn more. PRP® Hair Restoration uses the same PRP® process to target androgenetic alopecia, otherwise known as female or male pattern baldness. 
Watch This Quick Video about prp!
Founded in 1992, Skin Vitality Medical Clinic has 13 Locations across Southeastern Ontario. Our Medical Team consists of over 200 professionals including 10 Medical Doctors, 40 Nurse Practitioners and dozens of Registered Nurses and Registered Practical Nurses. We are the Largest Provider of Botox®, Juvederm®, CoolSculpting®, Hair Restoration®, Sculptra®, EMSculpt® and Fraxel® in Canada.
How Does PRP Facial Rejuvenation Work?
The PRP®, or Platelet-Rich Plasma, treatment has been used since the 1970s for the repair of soft tissue and joints. As the news of its effectiveness grew, experts started to apply the treatment for aesthetic medicine.
Platelet Rich Plasma therapy involves a high concentration of platelets being injected into the facial area. It has around 1,000,000 platelets per microlitre (μL), or at least twice the platelets in a native concentration of blood.
To create PRP®, a small amount of blood is taken from the patient using a proprietary tube. This gets put into centrifugation (spinning), so that the red cells and granulocytes are separated from the plasma. The PRP® treatment uses your own blood. The platelet concentrate and plasma that remains are then collected into a syringe, which is then used to treat the patent. A micro needling device is used to inject your plasma into the facial area being treated.
We recommend Platelet Rich Plasma therapy to patients who are not ideal candidates for dermal fillers due to allergies or other sensitivities. When used for aesthetic purposes, Platelet Rich Plasma stimulates the production of collagen and elastin, which works to tighten and tone the skin and improves the overall tone and texture of the skin.