PRP Platelet-Rich Plasma
SERVING CANADIANS SINCE 1992
ABOUT PRP Platelet-Rich Plasma
PRP, also known as the Vampire Facial created by Dr. Charles Runles, is an all natural treatment that gives you beautiful, glowing skin without any medications, chemicals or surgery.
This amazing treatment can even boost hair growth!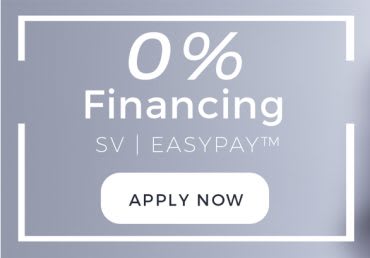 PRP is one of the most popular skin rejuvenating and hair restoration treatments in the world. Health Canada approved, it is safe and fast. You can have your treatment done in 20 minutes or so with little to no downtime, so you can get back to regular activities immediately afterward.
PRP can do all of this for you:
Boost collagen production to give you smoother, firmer skin
Minimize and erase pigmentation issues, including freckles, melasma and sunspots
Ease inflammation and redness
Brighten your skin
lighten dark undereye circles
smooth away deep tear troughs
Make your skin glow
Give you thicker and healthier hair
PRP is so popular that celebrities are even doing it. Model Bar Refaeli, actor Rupert Everett, as well as Kim and Kourtney Kardashian have gotten the treatment, with Kourtney describing it as 'SO beneficial'.
Several published studies prove that PRP is instrumental in facial rejuvenation. All have reported positive outcomes for patients, particularly in decreasing the severity of facial wrinkles.
Eclipse PRP®
Skin Vitality Medical Clinic is proud to offer Eclipse PRP® technology. Eclipse is the number one PRP device in Canada!
The Eclipse PRP® Difference
It's easier to use, with fewer steps than other PRP technologies. That means your treatment is shorter and faster.
It has a high platelet recovery rate, at an optimal 87% ± 10%.
The centrifuge is faster, with a single spin in just minutes.
Only a small volume of blood is taken, making it a more comfortable experience.
The concentration of platelets is consistent so your treatments are consistent and predictable.
Let's Get Technical
PRP, or Platelet-Rich Plasma, has been used since the 1970s for the repair of soft tissue and joints. Because of its effectiveness, PRP is now being used in aesthetic medicine.
PRP is a high concentration of platelets (cell fragments without a nucleus) located in a small amount of plasma (the liquid portion of blood that has its red cell, white cells and other components removed). It is basically 1,000,000 platelets per microlitre (μL),  or at least twice the native concentration of blood.
To create PRP, a small amount of blood is taken from the patient using a proprietary tube. This is then subjected to centrifugation (spinning), so that the red cells and granulocytes are separated from the plasma.
The platelet concentrate and plasma that remains are then collected into a syringe, which is then used to treat the patent.
The PRP treatment uses your own blood.
Growth factors are released by platelets, and these function to regulate healing. When your skin is targeted with PRP, affected cells start to repair any damaged tissue and regenerate new, healthy tissue.  
PRP for Uneven Tone and Texture
PRP for Facial Rejuvenation
PRP for Facial Rejuvenation
PRP and Hair Growth
PRP is a great treatment option if you have thin, sparse and brittle hair. Studies show that PRP is effective in treating hair loss by doing the following:
Increasing hair counts
Increasing hair thickness
Increasing the number of times your hair actively grows (anagen phase of the hair growth cycle)
If you're a woman, PRP can help you get almost all your hair back. If you're a man, you can expect to get about 30% to 40% back.
PRP Hair Restoration Treatment
Treatment takes a little longer than for skin rejuvenation, since it is so meticulous. Once the blood has been separated into platelet rich plasma, it is injected across the scalp, approximately at every half inch over the area of thinning hair.
To prepare for your treatment, make sure to wash your hair the night before or morning of. A topical numbing cream may be applied to improve your comfort. A single session takes about 20 minutes.