Skin Vitality Medical Clinic is the #1 Provider of Botox®, CoolSculpting®, Juvederm®, PRP Hair Restoration, Sculptra®, EMSculpt® and Fraxel® in Canada and WE CAN OFFER YOU:
About Customized Skincare for an acne free, glowing complextion.
When it comes to a customized skincare routine, it can be overwhelming to start. That is why we offer a skin care routine that is individually tailored to each patient, based on their skin concerns and skin type. There are two overarching issues to address: the natural effects of aging and acne. This flexible skincare regimen can be used by all skin types and shades, and it is easy to follow for at-home use.
Some additional benefits of the VivierSkin line:
Diminish the appearance of fine lines and wrinkles.

Treat pimples and zits.

Smooth texture.

Reduce the size of your pores.

Improve the skin's elasticity, thereby making it feel and look firmer.

Balance out skin tone for a more even complexion.

Reduce or increase oil production to a normal level.

Minimize the appearance of age spots and /or other types of hyperpigmentation.

Enhance moisture retention, making the skin smoother and more supple.

Strengthening the skin and making it more tolerant to all external factors.
Customized Skincare and Acne Treatments at Skin Vitality
Many of us want to find a way to erase the appearance of wrinkles, discoloration, and uneven texture. To combat these issues, Skin Vitality offers a skin care line called VivierSkin, one of the most popular options available. Every product in this line is designed to provide powerful anti-aging effects with options for all skin types.
VivierSkin is also formulated with medical-grade ingredients, only available at physician-directed clinics, like Skin Vitality Medical Clinic. This effective and easy to use, at-home system addresses your skin concerns and helps to achieve your desired results. The acne treatment system can erase wrinkles and hyperpigmentation, eliminate acne and tightening pores.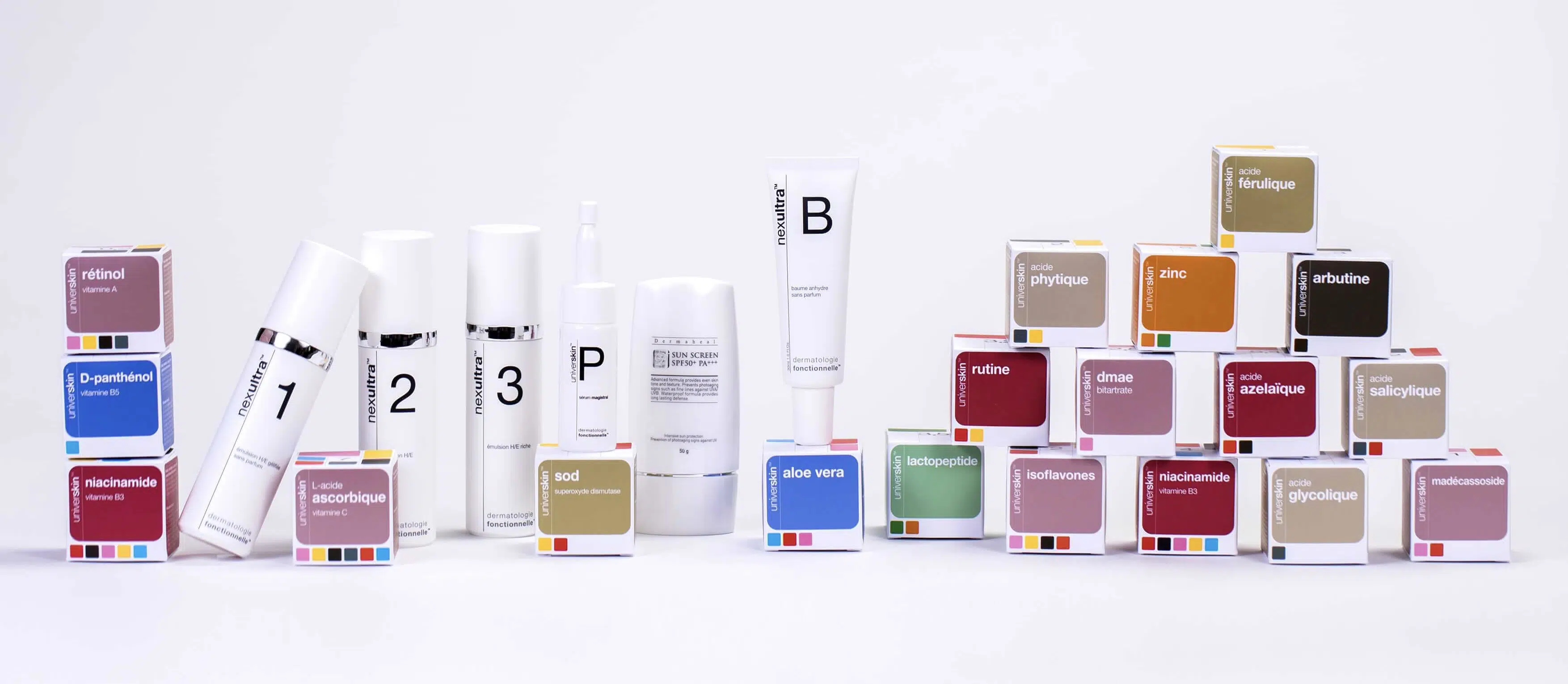 Universkin: Our New, Highly Customized Skin Care Line
Skin Vitality Medical is happy to announce that we will be offering a range of Universkin products online and in-clinic. Universkin's revolutionary approach to skincare introduces formulas that can be made-to-measure, to meet your unique needs. By carefully selecting the adapted active ingredients, your specific skin concerns can be treated. 
Fill out the FREE Consultation form to learn more about this revolutionary skincare, and one of our Customer Care Representatives will mix a Universkin, formulated to best suit your individual skincare needs.
FREE SKIN ASSESSMENTS AT SKIN VITALITY
Skin Vitality Oakville is proud to announce that we will now be offering FREE Skin Assessments to all patients during their complimentary assessment using OBSERV® DermaSpark technology.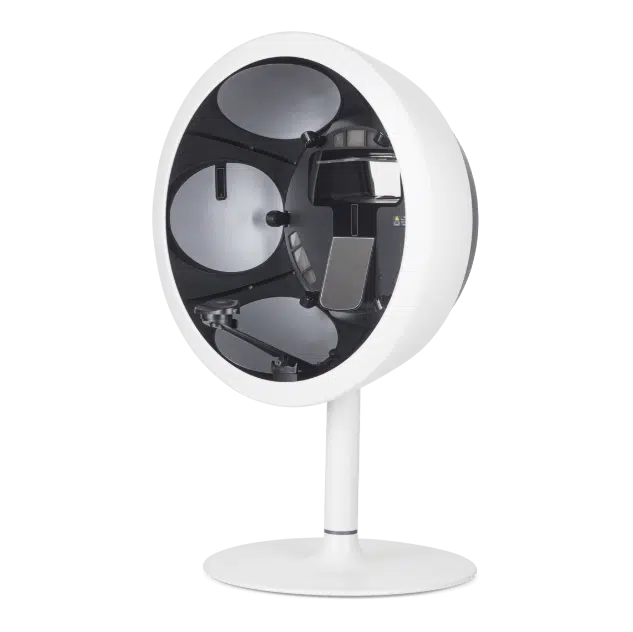 OBSERV® is a one-of-a-kind skin analysis system that exposes the skin like never before. Powered by sophisticated skin illumination technology, OBSERV® shows hidden irregularities that lurk beneath the skin's surface. This allows aesthetic professionals to diagnose all kinds of skin abnormalities that otherwise would remain unseen, and even before they reach the surface.
OBSERV® offers the most comprehensive diagnostic toolkit for those who wish to see deeper into the skin and visualize its many complex conditions with unparalleled clarity.
ONE OF A KIND SKIN ANALYSIS SYSTEM
TEXTURE MODE
Highlights skin topography to enhance the visibility of fine lines and wrinkles, pores, comedones, scars, and other textural concerns.
PIGMENTATION MODE
Exposes Melasma, PIH, sun spots and other pigmentation patterns beneath the skin's surface.
VASCULARITY MODE
Reveals the underlying microvascular network of the skin to uncover areas of inflammation and other common vascular disorders such as Rosacea and Telangiectasia.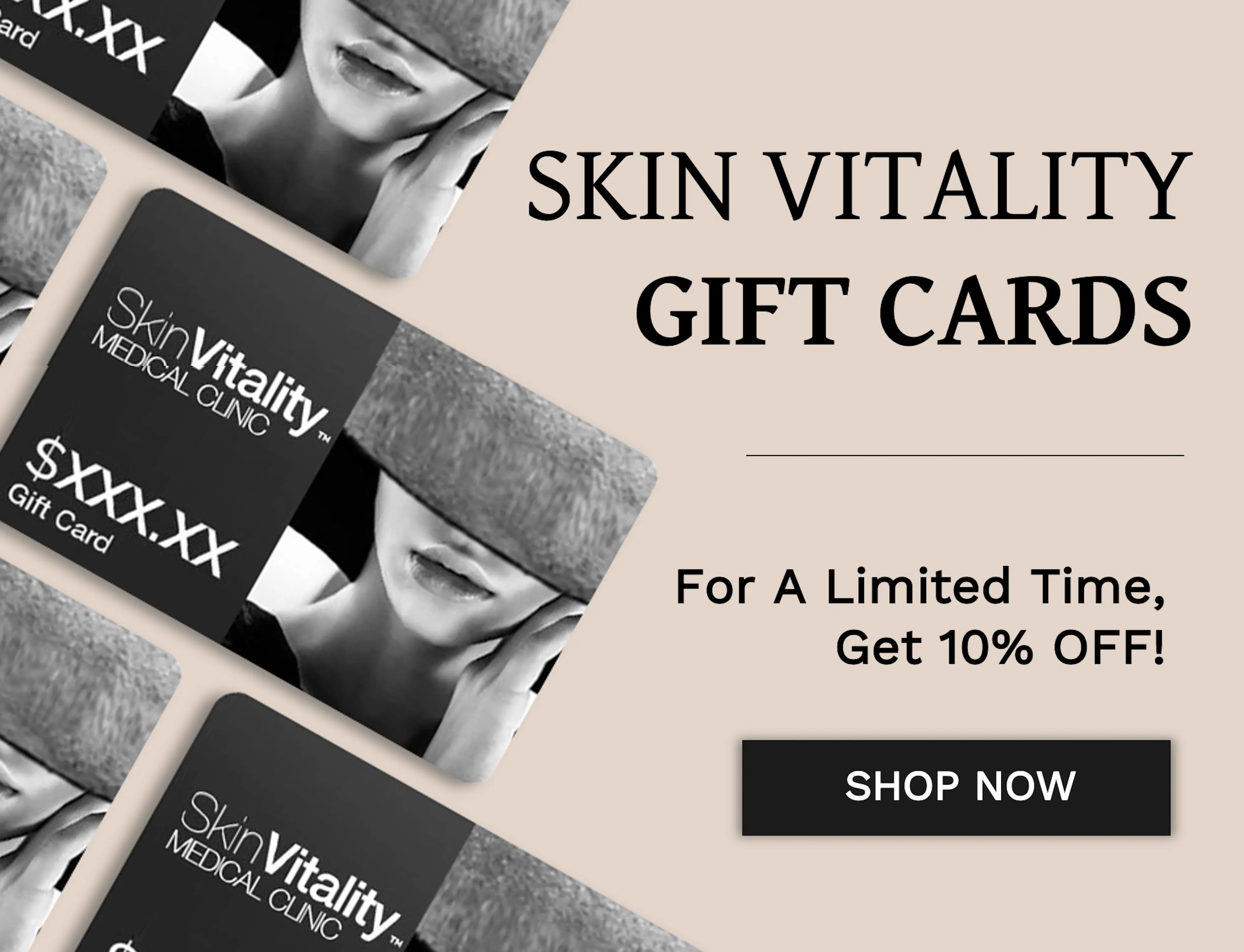 Lisa was extremely helpful & knowledgeable. I'm excited to try out my new Vivier Kit and Vivier full size vitamin C scrub compliments from Skin Vitality London. A nice treat! The staff is always very friendly and make you feel welcomed!
Yolanda is an amazing consultant She advised me on skin care to help Brighten and give me a more youthful appearance at a lower cost Thanks so much for all your help your help Yolanda.
Absolutely love love love the staff here and how great they are with understanding what I want and achieving the results I dreamt of :) Thank you skin Vitaly, especially Angel and Tatiana !
All of the staff are welcoming, accommodating and thorough with any medical history review/paperwork that needs to be done. I sometimes get into full blown conversations and it feels like I'm chatting with friends. The studio spaces are always clean, comfortable and the décor is lovely. The deals and promos are wonderful and there's never pressure to buy/add more if you don't want anything.
When they re-opened I started going for various treatments and became acquainted with the staff. All of my experiences have been wonderful, and Stephanie is a caring and very informative Medical Consultant who gives compassionate and technical suggestions for everyone's concerns. I couldn't have asked for a better place to uplift my spirits.
What areas can Customized Skincare be used?
Customized Skincare  
VivierSkin can help improve the general health and appearance of your skin by providing a daily program that restores and revitalizes the beauty of your complexion. Typically, individuals that use the VivierSkin treatment system follow six application steps in the morning and five application steps in the evening.  
However, this varies depending on the individual patient and their unique skincare concern. Your medical aesthetician will help you determine which regimen is the most suitable for your skin tone and concerns. They can also provide you with skin care tips during your free skin assessment. These tips will help you achieve the beautiful complexion you deserve. 
To see a full list of the VivierSkin products we carry for at-home use, please see the VivierSkin section of our online boutique. 
Acne Treatment 
Almost all areas of our skin can develop pimples but it most commonly occurs where the highest number of oil glands are located (the chest, shoulders, back and face). 
VivierSkin understands that the skin's restoration relies on three crucial phases. The length of each is determined by your custom tailored skin treatment program as prescribed by your medical skin care specialist or physician at Skin Vitality. These three phases of restoration result in the optimal renewal of your skin.  
For a quick list of acne treatment solutions, we recommend the following products from the VivierSkin line. Every one of the below products is offered on our online boutique but we do recommend speaking to one of our medical consultants to obtain the right course of treatment for you. 
Additional Treatment Options for Acne Scars 
Medical treatments are a good plan for severe acne or acne scarring as well. Laser skin treatments such as Fotona 4D Laser and Medical Grade Peels both provide help for those in need of a more aggressive approach to acne and scars.
Founded in 1992, Skin Vitality Medical Clinic has 13 Locations across Southeastern Ontario. Our Medical Team consists of over 200 professionals including 10 Medical Doctors, 40 Nurse Practitioners and dozens of Registered Nurses and Registered Practical Nurses. We are the Largest Provider of Botox®, Juvederm®, CoolSculpting®, Hair Restoration®, Sculptra®, EMSculpt® and Fraxel® in Canada.
How Does Customized Skincare work?
VivierSkin is a Canadian company based in Montreal, Canada. They work to restore skin health and lead to a fresher and healthier overall appearance. VivierSkin products function by fighting and reversing the signs of aging from a cellular level, restoring the health of our skin to its full potential from the inside out.
How Customized SkinCare Works
As we get older our skin begins to lose the elastin which allows it to stretch and the collagen which gives it a plump, healthy look. The elastin and collagen in our skin is required to ward off wrinkles and other age-related conditions. Dry skin is common as well. The VivierSkin line works by taking a holistic approach to this problem, resolving it cell by cell for noticeable, long lasting results. VivierSkin products increases collagen and elastin fibers, while pushing fresh, uniform cells to the surface faster. This has been proven through clinical trials.
How The Acne Treatment Works
By altering the growth of cells, imperfections are eliminated, cell structures improved and structure restored. This results in reduced wrinkles and acne, smoother skin, pigment correction (for reducing and stopping the production of age spots, freckles, etc.), firmer and more resilient skin able to withstand environmental damage, consistent tone, reduced pore size, normalized oil production and an improvement in the ability of the skin to retain moisture.
FAQ's Customized Skincare