HAIRESTART BREAKTHROUGH HAIR RESTORATION FOR MEN & WOMEN
Skin Vitality Medical Clinic is the #1 Provider of HAIRESTART, CoolSculpting®, Botox®, Juvederm®, Sculptra®, EMSculpt®, Fraxel®, and PRP® Hair Restoration in Canada and WE CAN OFFER YOU:
About HAIRestart™ Non-Surgical Laser Hair Rejuvenation
Introducing the effective, non-surgical hair growth treatment called Fotona® HAIRestart™ that utilizes innovative laser technology to restore thicker, healthier hair. This intelligent laser system is a revolutionary breakthrough in hair growth and opens a new chapter for non-surgical hair treatments. HAIRestart™ offers a short course of treatment with quick results, and it is completely painless. The treatment does not damage the original hair, and therefore does not affect your daily work and life. Enjoy hair growth results that require no surgery, no bleeding, and no adverse side effects.
HAIRestart™ Treatment at Skin Vitality
Did you know by age 50, approximately 50% of both men and women experience some degree of hair loss? Hair loss can be a difficult and embarrassing condition for both men and women. Until recently, the main interventions were hair transplants and topical creams. These solutions unfortunately result in adverse side effects, long recovery times and strong follow up medications. Skin Vitality is proud to offer two different solutions to combat the stressors of hair loss: Fotona® HAIRestart™ and PRP Hair Restoration.
The Benefits of Fotona® HAIRestart™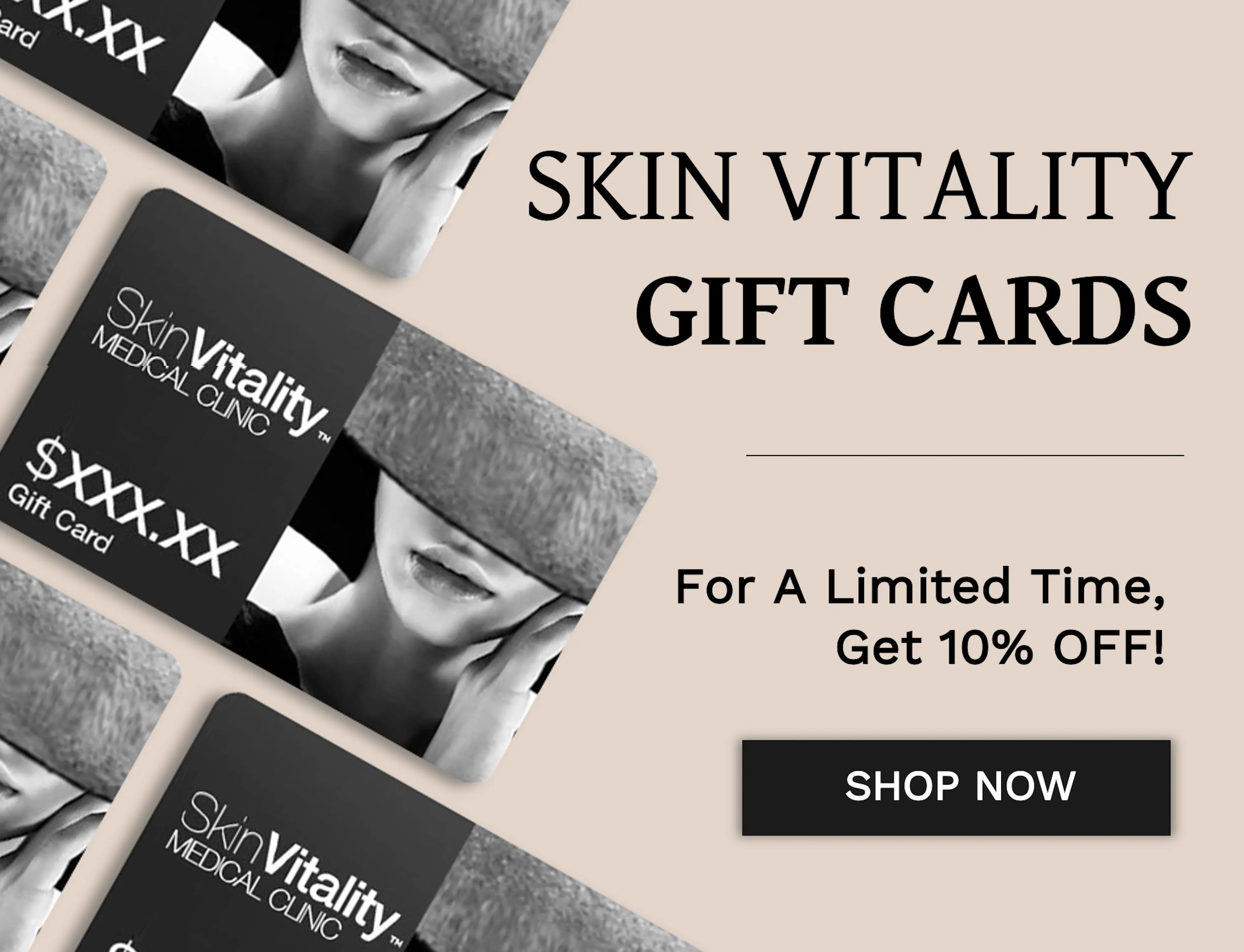 I have been coming here for many years and have spent a lot here. I must say they are always so friendly, and knowledgeable. My treatments are always done properly and safely. I will be returning and would recommend this clinic to everyone.
I was very impressed with the skill of my practitioner, Dawn- She has a lot of knowledge and is very skilled in her field. I was also very impressed with Tatiana's customer service- even following up at the end of the day to see how I was doing. It is evident this company really cares about the well being of their customers. 
I've been going to the Oakville location for years and I've never had a bad experience. I'm always treated nicely, and I'm always acknowledged. The nurses are thorough, front staff are pleasant, it's always clean, and everyone is professional.
I love the staff, the atmosphere and the nurses. The whole experience was great. They work with you to give you the best treatment catered to your needs.
My experience here has been amazing. All the people here are so friendly and professional. They really make you feel welcomed, as well as comfortable. Ive had 2 different nurses, both were awesome! Definitely recommend going here, you wont regret it! I am loving my results!! :)
Where can HAIRestart® be used?
Fotona® HAIRestart™ for hair growth is a novel treatment which was discovered by accident while the laser was being used for skin rejuvenation. Along the edge of forehead where the hairline starts, patients coming in for Fotona® 4D treatments started regrowing hair! This was very evident in bald men who were receiving this treatment.   
The activation of Stem Cells in the dermal papillae of miniaturized hair follicles triggers the hair follicle to form an active hair follicle from the epithelial cells.  This leads to new hair formation within the follicle.  The end result is prevention of future hair loss and increased hair density and thickness. 
The Fotona® 4D can also be applied for skin rejuvenating, but the HAIRestart™ program is specifically designed for use on the scalp. 
Founded in 1992, Skin Vitality Medical Clinic has 13 Locations across Southeastern Ontario. Our Medical Team consists of over 200 professionals including 10 Medical Doctors, 40 Nurse Practitioners and dozens of Registered Nurses and Registered Practical Nurses. We are the Largest Provider of Botox®, Juvederm®, CoolSculpting®, Hair Restoration®, Sculptra®, EMSculpt® and Fraxel® in Canada.
Learn How HAIRestart® works
HAIRestart™ works by utilizing Fotona® 4D mode to provide controlled, gentle bulk-heating in the scalp to stimulate dormant hair follicles. It also increases blood flow in the scalp and stimulates metabolism, resulting in new hair growth, an increase in hair density and thickness, and the prevention of further hair loss.
Laser thermal pulsing of the scalp activates paracrine signaling pathways inside the skin, resulting with the production of growth factors and new extracellular matrix proteins, which promote tissue regeneration. Activation of Wnt/Beta-Catenin signalling pathway triggers dermal papilla (DP) cells to form hair follicles from epithelial cells. The unique patented feature of Fotona® is the ability to act in a non-ablative manner, producing precisely engineered mild thermal pulses. This ensures that the laser light is delivered to the tissue gently and efficiently, heating the scalp in a safe and controlled pulsed way.
The treatments take about 10 minutes. We recommend 6 treatments every 2 weeks followed by revaluation.  We also recommend that a full work-up be done for your hair loss before the treatment to identify any underlying medical reason for your hair loss. Most of our patients combine the Fotona® Laser treatments with oral medications, vitamins, and PRP® Hair Restoration to guarantee the best shot at a successful treatment. Immediately following treatment you may experience some redness or swelling of the scalp that will diminish and should subside within approximately 24 hours.
Expected Results