Clear + Brilliant Laser Toronto
Skin Vitality Medical Clinic is the #1 Provider of CoolSculpting®, Botox®, Juvederm®, Sculptra®, EMSculpt®, Fraxel®, and PRP® Hair Restoration in Canada and WE CAN OFFER YOU:
About Clear+Brilliant® Laser Skin Resurfacing
Clear + Brilliant® is a next generation laser skin resurfacing treatment. The technology is based on the Fraxel® treatment; Clear + Brilliant® gives you similar results to Fraxel® but the treatment is less intense and the results usually present quicker. The treatment is sometimes referred to as "baby Fraxel®" for those who are looking for a less-intensive laser skin resurfacing treatment. 
The laser energy delivered by Clear + Brilliant® is absorbed by the water in the skin, not the pigment, making it suitable for all skin types and tones! Approved by Health Canada in 2011, Clear + Brilliant® is an easy way to get rid of the stubborn complexion imperfections that you are unable to treat with your regular skincare regimen. There have been over 2 million treatments performed to date and it's a favourite amongst many celebrities, including Drew Barrymore and Jennifer Aniston. 
Clear + Brilliant® Laser Treatment at Skin Vitality 
You will notice an improvement after one session, and a more dramatic improvement after a series of sessions. Here are the additional benefits of the Clear + Brilliant® Skin Resurfacing treatment: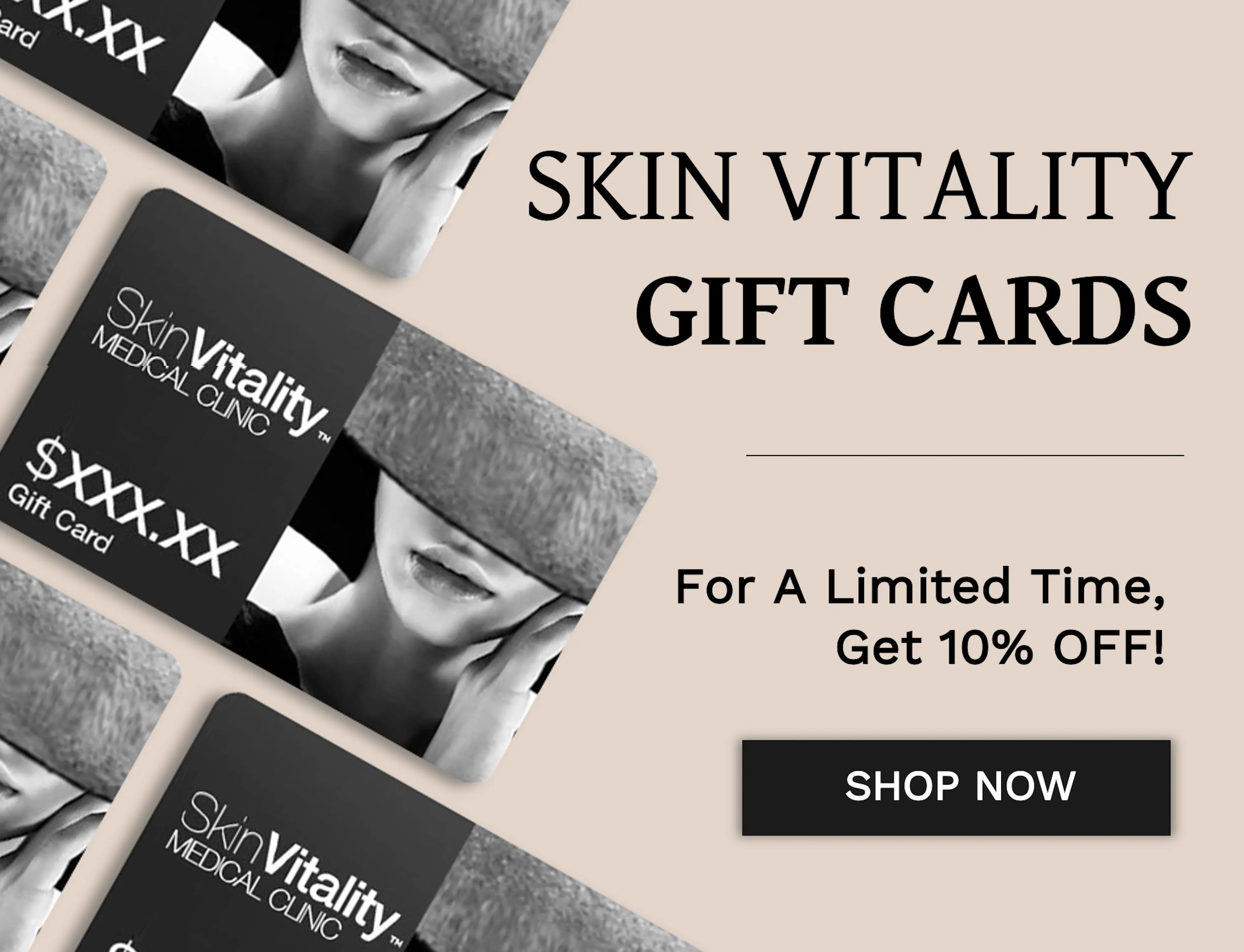 I had clear and brilliant done. I am extremely happy after completing my three sessions. I am looking forward to trying more services at Skin Vitality. Also would like to credit my technician for her professionalism she really knew what she was doing and I could really sense it.
Fantastic team at Skin Vitality! I was a sun worshiper in my 20's which resulted in some pigmentation issues on my face, chest and hands. I have been doing Clear and Brilliant sessions and had fabulous results - the pigment has been literally erased! The front staff is warm and welcoming and the medical team it the best in the GTA!
The greeting staff to beauty consultants and nurses every point of contact is with professionalism, high quality care, informed and easy to communicate with medical professionals in a clean inviting setting. The COVID protocols are clear leaving my feeling safe and protected. I absolutely recommend SV to friends and family.
When you think about having cosmetic treatment, you don't think the actual location and the way the clinic presents itself is important yet it actually is. My nurse was excellent, very attentive and gentle. After my procedure she checked-in with me. The front staff is extremely helpful and welcoming. Excellent service start to finish.
Recommend! Recommend! Recommend! Not only a beautiful place but also beautiful staff inside and out. These ladies will go above and beyond to help you feel the best that you can. Lovely experience, knowledgeable staff, and great deals!!
Where can Clear+Brilliant® be used?
The Clear + Brilliant® laser treatment is designed to target the face, neck, décolletage and hands. For the face, this includes the forehead, cheeks, temples, jawline and around the nose/mouth. The immediate area around the eyes cannot be treated.
Founded in 1992, Skin Vitality Medical Clinic has 13 Locations across Southeastern Ontario. Our Medical Team consists of over 200 professionals including 10 Medical Doctors, 40 Nurse Practitioners and dozens of Registered Nurses and Registered Practical Nurses. We are the Largest Provider of Botox®, Juvederm®, CoolSculpting®, Hair Restoration®, Sculptra®, EMSculpt® and Fraxel® in Canada.
How Does Clear+Brilliant® Laser Skin Resurfacing work?
The Clear + Brilliant® laser treatment works very similar to the Fraxel® treatment. A fractionated therapeutic laser energy is delivered to a target area, creating tiny columns of heat in the skin. The laser leaves the surrounding areas around these columns unaffected, which initiates the skin's healing process at a faster rate and boosts collagen production.
The patented Intelligent Optical Tracking® technology gives you a more effective treatment, ensuring that the device maintains proper contact with the target area for a uniform and precise application.
FAQ's About Clear+Brilliant®