Welcome to Skin Vitality Medical Clinic's SEVENTH location: London! Right in the heart of southwestern Ontario, Skin Vitality's London location is a tribute to the gorgeous locale of this pretty little town.
We are the Top CoolSculpting, Botox and Juvederm Provider in Canada
Why bother driving for hours to get the treatment you deserve? Our talented team of doctors, nurse practitioners, registered nurses, and registered practical nurses have injected over over 5 MILLION patients in the last 15 years. They are fully licensed and so highly experienced that we are the top provider of Botox and Juvederm injectable treatments in Canada. Not only that, we also perform more CoolSculpting, Fraxel, Venus Legacy and Venus Freeze treatments than any other providers in the country.
Address:
595 Fanshawe Park Rd W Unit F
London, ON
N6G 5B3
Phone: (519) 474-0007
Directions: Located at 595 Fanshawe Park Rd W., Unit F- Skin Vitality London is located inside the Starbucks, No Frills and Shopper's Drug Mart Plaza on the northeast corner of Fanshawe Park Rd. W. and Wonderland Rd. N.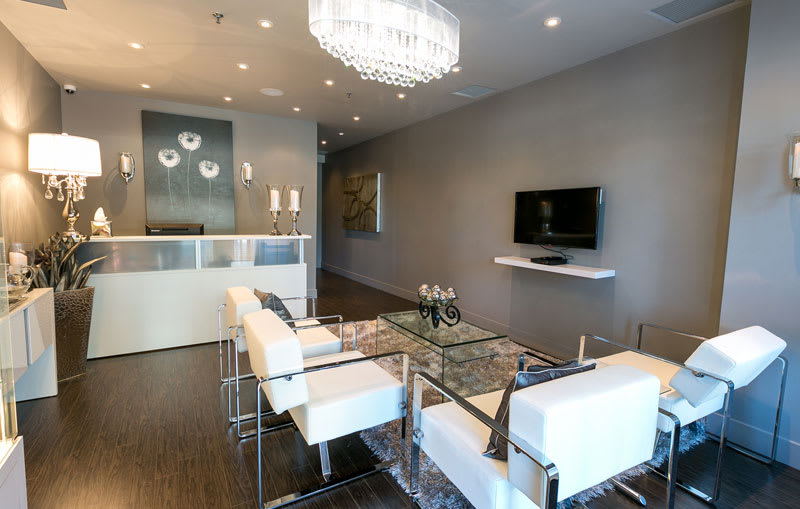 Hours of Operation
Monday 10:00 AM – 7:00 PM
Tuesday 10:00 AM – 7:00 PM
Wednesday 10:00 AM – 7:00 PM
Thursday 10:00 AM – 7:00 PM
Friday 10:00 AM – 7:00 PM
Saturday 9:00 AM – 4:00 PM
Sunday CLOSED

Skin Vitality London offers these treatments:
Contact Skin Vitality in London at 1 (877) 356 7776.
London, Ontario
With a smaller population of 366,151, as recorded in 2011, London is an integral part of Middlesex County overlooking the beautiful Thames River. The town is a conveniently situated at an equal distance from Toronto and Detroit, in the state of Michigan. It began as a humble collection of buildings at the turn of the 19th century, growing decades later to become a village, then a town in the mid-1800s.
Now, it is our country's 11th largest metropolis, housing both Fanshawe College and the University of Western Ontario. Because of this, it has become a centre of education, where students from around the world flock to receive their higher education. Needless to say, the local economy is centred on education and medical research, with a secondary focus on insurance and information technology. For the convenience of its inhabitants and visitors alike, London is easily accessible because of its international airport, train and bus station.
Top Botox® Provider in Canada
Skin Vitality Medical Clinic is the top provider of Botox Cosmetic ® and Juvéderm ® injectable treatments in Canada. We perform more Botox ® and Juvéderm ® treatments than any other doctors or nurses in the country, and we consistently achieve natural beautiful results. We are also the largest provider of CoolSculpting, Fraxel, Venus Freeze & Legacy Treatments in Canada. Whether you're looking for non-surgical body contouring, laser skin tightening, or fillers and injectables, our experts are here for you.
9 Locations to Serve You
Having helped thousands of patients, we have extensive expertise in performing non-surgical laser treatments on a variety of skin types to tighten your complexion, erase blemishes and eliminate fat. With 9 locations throughout Ontario to better serve you, we are always expanding our knowledge to bring you better service. Visit any of our locations in Toronto, Richmond Hill, Ajax, Mississauga, London, Kitchener, St. Catharines, Stoney Creek, and Oakville with more locations coming soon.
Leading Doctors & Nurses
Our team consists of over one hundred professionals, including 10 medical doctors and 26 registered nurses. We will individually assess, educate and inspire you to make the most of whatever age you're at. By integrating beauty and physical well being through state-of-the-art technology, we are able to provide you with safe, effective solutions to your aesthetic concerns. That way, you'll look and feel rejuvenated. We've been helping Canadians since 1992!