Skin Vitality Medical Clinic is the #1 Provider of Fraxel®, CoolSculpting®, Botox®, Juvederm®, Sculptra®, EMSculpt® and PRP® Hair Restoration in Canada and WE CAN OFFER YOU:
SHOP OUR EXCLUSIVE GIFT CARD OFFERS!
Give that special someone (or yourself) the gift of confidence and feeling amazing from the inside out! Easy to order, packaged in a fabulous gift box or send an eGift Card online directly to the recipient!
Get up to $200 back when purchasing a gift card with us.
WANT TO RECEIVE A $25 OR $50 GIFT CARD?

About Fraxel Laser Skin Resurfacing
Discover the ability to gently but effectively remove the signs of aging and environmental damage with Fraxel®, a non-surgical skin resurfacing treatment that can help you look years younger. Fraxel® can correct wrinkles, pigmented lesions, melasma, acne scars and surgical scars as well as dramatically improve tone and texture. It is an FDA-cleared treatment that allows you to revitalize your complexion, making your skin look smoother, fresher and more youthful. 
Fraxel® is able to treat a number of different skin problems. One of its most common uses is in reducing the appearance of scars (either from acne or physical trauma). Wrinkles and fine lines (even in sensitive areas like the skin that surrounds the eyes) can be treated through the system's ability to promote collagen growth and the treatment also works to resolve tonal problems like age spots, uneven colouring, irregular pigmentation and more.  
One of the main reasons that Fraxel® Skin Resurfacing is recommended for so many skin correct procedures is due to another of its primary benefits: an unparalleled level of accuracy that results in minimal pain and speedy recovery times. The advanced fractional photo thermolysis system is able to target only problem tissue without accidentally causing injury to the surrounding area. This means that a patients' skin heals extremely quickly and allows them to return to their normal schedule soon after their procedure is completed. 
Fraxel Treatment at Skin Vitality
There's no reason to be nervous about your upcoming Fraxel® Skin Resurfacing procedure, but it can help to know what to expect. The treatment itself is quick and almost entirely painless with minimal side effects but, regardless, going into the procedure with plenty of information is always a good idea.
On the day of your appointment you will arrive at the aesthetic medical practice you've chosen and be directed to the treatment area. A technician, nurse or doctor will use a laser hand-piece to prepare the treatment site. The clinic will also use a specialized cooling device on this area as well. The hand-piece mentioned before will then be applied, directing laser energy at the targeted skin.
The procedure itself is essentially painless. Patients will feel some gentle heat along with prickling while the lasers do their work. If sensitive areas of the face are being targeted, anesthetic drops or other topical numbing agents may be used in order to minimize any discomfort.
FREE SKIN ASSESSMENTS AT SKIN VITALITY
Skin Vitality Oakville is proud to announce that we will now be offering FREE Skin Assessments to all patients during their complimentary assessment using OBSERV® DermaSpark technology.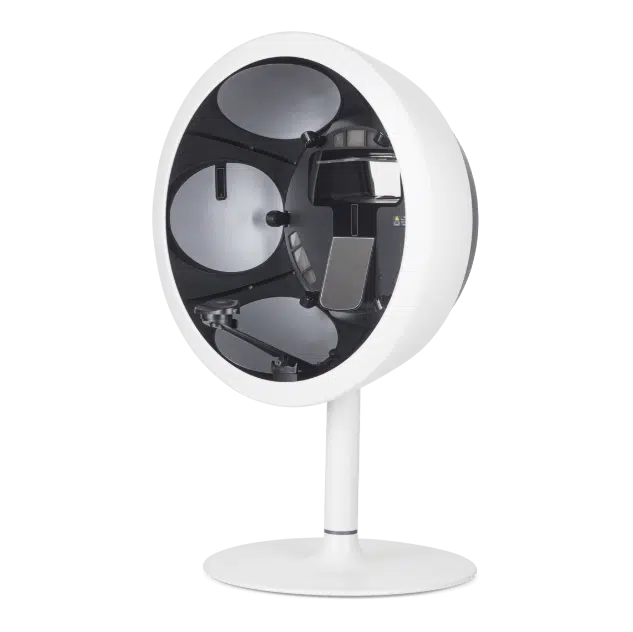 OBSERV® is a one-of-a-kind skin analysis system that exposes the skin like never before. Powered by sophisticated skin illumination technology, OBSERV® shows hidden irregularities that lurk beneath the skin's surface. This allows aesthetic professionals to diagnose all kinds of skin abnormalities that otherwise would remain unseen, and even before they reach the surface.
OBSERV® offers the most comprehensive diagnostic toolkit for those who wish to see deeper into the skin and visualize its many complex conditions with unparalleled clarity.
ONE OF A KIND SKIN ANALYSIS SYSTEM
TEXTURE MODE
Highlights skin topography to enhance the visibility of fine lines and wrinkles, pores, comedones, scars, and other textural concerns.
PIGMENTATION MODE
Exposes Melasma, PIH, sun spots and other pigmentation patterns beneath the skin's surface.
VASCULARITY MODE
Reveals the underlying microvascular network of the skin to uncover areas of inflammation and other common vascular disorders such as Rosacea and Telangiectasia.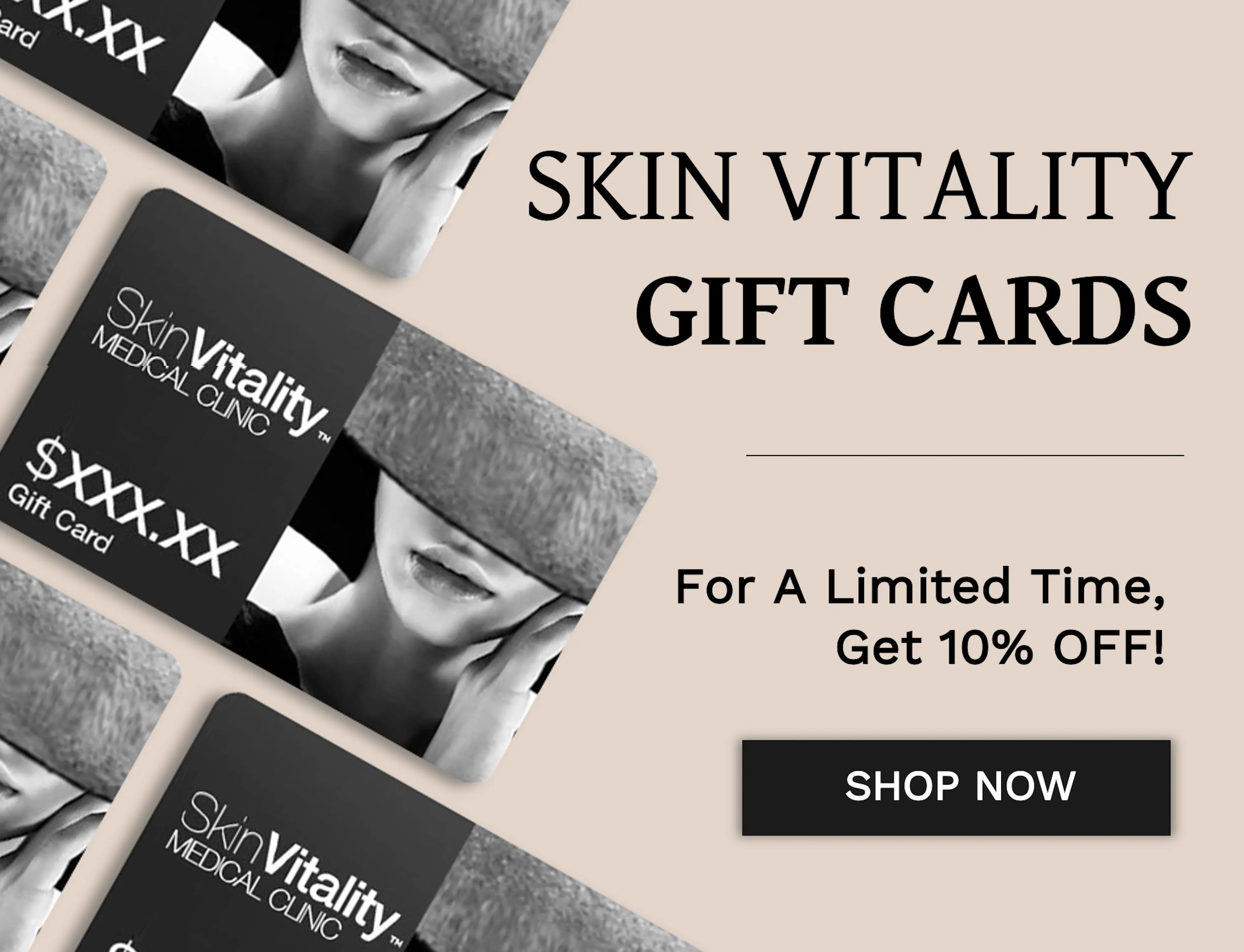 What They're Saying ABOUT #FRAXEL
Before & After Fraxel TREATMENT
Got Fraxel laser for the first time here. I'm very happy with my experience. Vanessa did a great job answering all my questions and making me feel comfortable. it's only been 6 days, but my skin has been looking better each passing day. :)
I have been going to this location for years. They transformed my skin, I had acne pigmentation and after a series of Fraxel treatments my pigmentation is completely gone and I get complimented on my skin now ! I was in recently and staff were professional and great and I'll be returning and recommending!!
I am so thrilled with the results of my Fraxel laser treatments and the injections I received at Skin Vitality. The staff were really friendly and helpful but more importantly experienced, credible and professional. They definitely promised and delivered! So glad there are multiple locations so I can let my friends and family know as well!
The Skin Vitality team is ALWAYS so friendly and kind ! In addition, I am extremely happy with the results I have received from Fraxel treatments at the clinic. HIGHLY RECOMMEND
Amazing friendly service without a compromise to professionalism. This is a high quality clinic where the staff is knowledgeable and aims for highest standards. I totally recommend Skin Vitality and I endorse them fully.
WHERE can Fraxel be used?
Fraxel® can target a multitude of issues affecting the following areas: 
The most common area to target is the face.
Fraxel Pre and Post Treatment Skincare
The system is also ideal for preparing the skin for an aesthetic medical procedure, and assisting in recovery. Follow your customized system at home to address your unique complexion concerns or to complement your in-clinic chemical peel or laser skin treatment. To learn more about custom skincare solutions, visit our Customized Skincare section. 
These products are available on our online boutique and can assist with your Fraxel® treatment. Please consult with your physician before using these products in combination with your Fraxel® treatment: 
Corrector 2 
Hexam Gentle Cleanser 
Lexxel 
Sheer SPF30 
Sunscreen Lotion SPF30 
Fraxel Re:Pair vs Fraxel Re:Store
There are two types of Fraxel® technologies. One is non-ablative and the other is ablative. 
Ablative describes the surgical removal of tissue. Therefore, an ablative laser is one that removes the skin (and leaves open wounds). Fraxel Re:Pair is an ablative laser. Generally speaking, ablative lasers are used for complexion irregularities that require a more dramatic improvement. Due to its invasiveness, the recovery period may be lengthier. 
What is Non-Ablative Fraxel®?
A non-ablative laser is one that does not remove tissue. It works by producing a wound healing response at the deeper layers of your skin, without breaking the skin itself. This stimulates collagen growth. Fraxel Re:Store is a non-ablative laser. 
Watch This Quick Video about how fraxel works!
Founded in 1992, Skin Vitality Medical Clinic has 13 Locations across Southeastern Ontario. Our Medical Team consists of over 200 professionals including 10 Medical Doctors, 40 Nurse Practitioners and dozens of Registered Nurses and Registered Practical Nurses. We are the Largest Provider of Botox®, Juvederm®, CoolSculpting®, Hair Restoration®, Sculptra®, EMSculpt® and Fraxel® in Canada.
How Does Fraxel Laser work?
The success behind Fraxel® technology is the way in which the device works. The skin in a treated area is exposed to laser energy, but unlike other laser-based skin resurfacing treatments, Fraxel® delivers this energy as microscopic columns which penetrate deeply into the dermis and leave some tissue unaffected. As a result, only a fraction of skin tissue is exposed at any given time, and that is why healing and the recovery process are faster – because only the affected tissue needs to recover from treatment. 
Fractional laser therapy is offered at many aesthetic medical practices under the trade name Fraxel®. Fraxel® leverages powerful and highly advanced technology that treats damaged or irregular skin through sophisticated lasers. This laser system (used in a procedure called fractional photo thermolysis) is able to penetrate deep into injured skin, replacing problem areas with new, healthy cells. 
The end result of a Fraxel® treatment is total repair that is usually referred to as skin resurfacing. The Fractional photo thermolysis system sees thousands of extremely fine laser columns being aimed at a treatment area. These columns (each one is only the size of 1/10th of a hair follicle's diameter) are targeted, with incredible precision, toward where they are needed most. 
Fraxel® eliminates the damaged tissue responsible for skin problems and promotes natural growth processes in its place. Once the skin is able to function properly again patients experience a normalized and healthier-looking appearance.