ABOUT VENUS LEGACY™ FOR A LEANER BODY
Stop dreaming about what your body could look like and make it a reality with Venus Legacy™ body contouring!
No matter what your body shape, skin tone, diet or exercise plan is, it becomes harder to lose pockets of fat with age. We also develop cellulite. Venus Legacy™ is a nonsurgical facial and body contouring treatment that reduces inches, smoothes, and diminishes cellulite.
Skin Vitality Medical Clinic is the first provider of Venus Legacy™ treatments in Canada, and the top provider in the Greater Toronto, Mississauga and Kitchener areas.
Pain-free
Finally, there is a non-invasive and pain-free treatment that works! Using Radio Frequency, Magnetic Pulse Therapy and VariPulse™ technology, this solution treats all of your concerns affecting your body:
reduce inches
smooth dimpled skin
reshape & re-contour
Skin Vitality Medical Clinic is the #1 Provider of Botox®, Juvederm®, CoolSculpting®, PRP Hair Restoration, Sculptra®, EMSculpt® and Fraxel® in Canada and WE CAN OFFER YOU:
What is Venus Legacy™?
Venus Legacy is the strongest, deepest, and largest device on the market for the body to help conditions such as cellulite, loose skin, stretch marks, and circumference reduction. Venus Legacy, with Sculpt Fx™ and Lift Fx™, outdates its predecessor Venus Freeze, and utilizes a patented technology that combines both multi polar radio frequency (RF) along with pulsed magnetic fields (MP)².
These two types of energy work in synergy to effectively deliver remarkable clinical results on the body for skin tightening, cellulite and circumferential reduction. It also helps beautify the complexion on your face by reducing lines, wrinkles and saggy skin.
Venus Freeze technology delivers Multipolar Radio Frequency and Magnetic Pulse Therapy to the skin to produce a dense and uniform heat matrix. This causes collagen synthesis and contraction, fibroblast proliferation, neovascularity and lipolysis.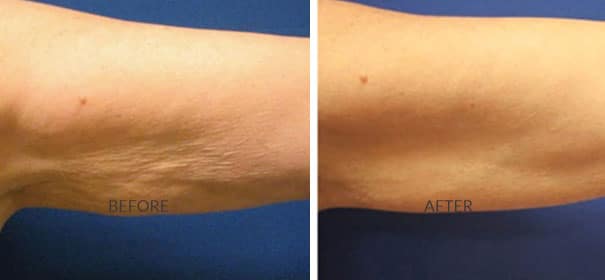 Venus Legacy for the Arms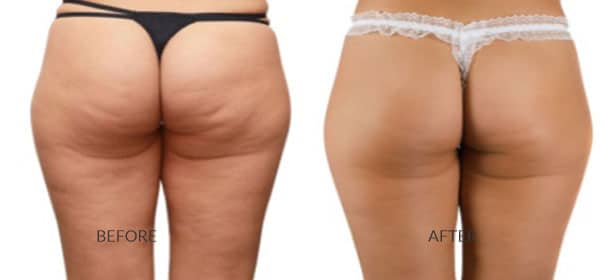 Before and After Venus Freeze for the Stomach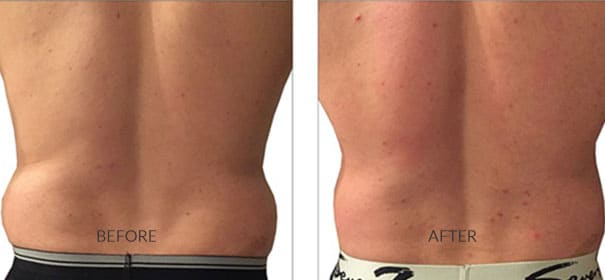 Venus Legacy for the Back
How does it work?

Venus Legacy™ utilizes a patented technology that combines both multi polar radio frequency (RF) along with pulsed magnetic fields (MP)². Venus (MP)2 technology uses a dense energy matrix, which penetrates multiple layers of skin, heating uniformly from the inside out.
By increasing tissue temperature, FGF-2 hormone activity is enhanced, and triglycerides located in the fat cells are broken down and fatty acids are freed from the fat cells. In this way, volume can be reduced producing circumferential reduction.The blood flow in the treated area is improved, enhancing skin tone and texture. Vitamins, minerals and oxygen are carried more easily to the cells, and toxins and waste materials are removed.
Skin tightening is another result of the treatment, as tiny new blood vessels are formed in the treatment areas and dermal fibroblasts are created; fibroblasts then increase the number of collagen and elastin fibers. New collagen and elastin creation results in tighter skin and filling in of wrinkles/wrinkle reduction.
What is cellulite?
Cellulite is an extremely common problem, characterized by the dimpling and uneven texturing of skin, that mostly effects women (and, although less so, men as well) from puberty onward. It is caused by a natural process wherein the subcutaneous fat found in our connective tissues has herniated — that is, pushed out past the cavity or wall that is supposed to contain it. Once this fat has protruded past its barrier it becomes visible on the skin, appearing as an area that is bulkier than normal or with a texture that is often described as looking like that of an orange-peel. Most often, cellulite is found along the stomach, legs and pelvis.While cellulite isn't a scientific term, it's an easily understood name for a skin condition that physicians have recognized and recorded since at least the 1920s. Cellulite isn't unhealthy or dangerous but it is extremely troubling for the vast majority of people (some 80-90% of women) that suffer from it, mainly due to its unappealing appearance.
Which Factors Contribute to Cellulite?
The appearance of cellulite is, unfortunately, just a common aspect of aging and the natural changes that take place in the human body. Doctors have studied the formation of cellulite but have been unable to adequately understand exactly how to stop its formation. Despite this, there are a few 
factors that are known to contribute to its development.Hormones and genetics are mostly pointed to as the most prevalent cause of cellulite. Since so many women suffer from cellulite in comparison to men, many physicians believe that estrogen, a hormone naturally produced in the female body, may play a large role in creating it. Unfortunately, because of a lack of reliable clinical support, doctors are unable to properly identify this as a main cause — and offer solutions based on it. Genetic history and other predisposed traits (like race, biotype and others) have been known to lead to cellulite production as well and, along with hormones, are currently being studied in hopes of finding medical treatment options.
A healthy diet, adequate level of exercise and proper hydration have been shown, by some, to help reduce cellulite — something which is good news for those of us with genetics and hormones that don't work to our favour! Keeping fit, drinking plenty of water and avoiding fatty or sugary foods can work to reduce or prevent cellulite. Stress may also play a role in cellulite production too, providing yet another reason to recommend relaxing massages that help with the blood circulation and lymphatic drainage necessary for letting the body rid itself of cellulite. The FDA-approved solution to cellulite, Venus Legacy™, is also a great way to reduce and get rid of the condition.
Cellulite: Fact and Fiction
Lack of education regarding cellulite has made many of us fall into the trap of believing things about it that are simply not true. Fortunately, we're here to help you separate the facts from the lies. The truth is that cellulite is just a form of fat.
Fat combined with fluids or toxins is the perfect recipe for cellulite. Cellulite is located underneath the skin taking the shape of small dimples. Cosmetic treatments aren't just a way to minimize or remove the presence of cellulite but also a way to tighten the skin. There are many cellulite removal treatments that can be a suitable solution: Venus Freeze™ and  Venus Legacy™ are just two effective nonsurgical methods.
Dr. Ordon's Venus Freeze™ Treatment – The Doctors
Dr. Ordon's Venus Freeze™ Treatment, one of 10 summer health habits to keep year round. The Doctors TV Show, Season 5. Summer may be swimsuit season, but who doesn't want a bikini-ready body year round?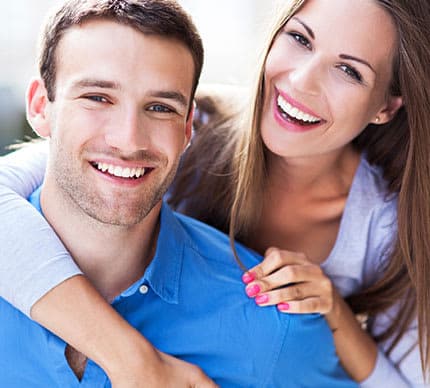 1. Man or Woman
Almost every person without knowledge would say that cellulite affects only women, but we know that's simply not true. If you're a man, don't think your cellulite is weird – men of all different body types all over the world get it.  It is true that cellulite is more common in women than in men, but that has to do more with the fact that scientists have found that cellulite is the result of estrogen (the "female" hormone).The most common areas where we can find cellulite are the  buttocks and thighs, but the stomach, calves or even upper arms are also areas that can be affected.Not just for the overweight: Does cellulite really occur more often on the bodies of the overweight? Not really – science has proven that it's more your genes and body type that are factors. Even athletes training intensively can get cellulite!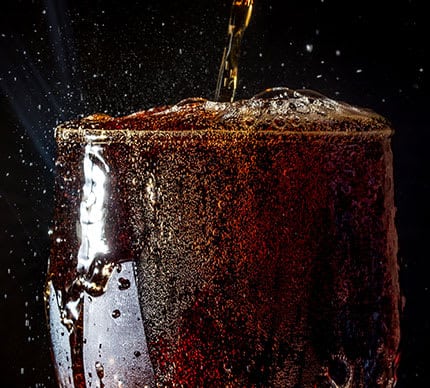 2. Soda
This one came about because some people thought that the carbonation of soda could contribute to the formation of cellulite. That would mean anything carbonated would cause cellulite, including naturally carbonated spring water!
This is a myth. Cellulite cannot be caused by drinking soda and other carbonated beverages, unless you drink copious amounts and live an unhealthy lifestyle (which can affect skin quality and make you put on weight).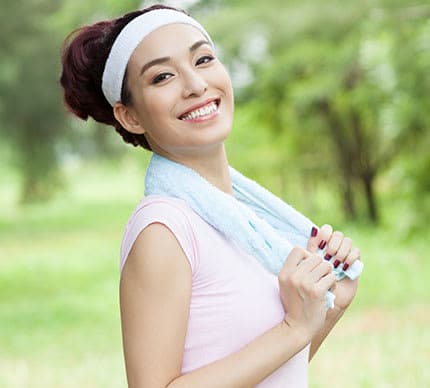 3. Exercise
Is this really a good way to get rid of it? Because cellulite is a form of fat, exercise can help you get rid of it. However remember that even athletes can develop cellulite, so exercise is not the only solution and won't guarantee its reduction. A healthy diet and lifestyle can also help.  These may be more of a preventative measure, however once you've developed cellulite, it can be very, very difficult to get rid of it. Again, body contouring methods like Venus Legacy™ are usually the most effective methods of reduction and removal.
Venus Legacy Frequently Asked Questions
Toronto
351 Eglinton Ave W
Toronto, ON
M5N 1A3
Phone: (416) 969-9669
Mississauga
125 Lakeshore Rd E
Mississauga, ON
L5G 1E5
Phone: (905) 274-4440
Richmond Hill
8865 Yonge St Unit B-6
Richmond Hill, ON
L4C 6Z1
Phone: (905) 763-2001
Kitchener
4281 King St E
Kitchener, ON
N2P 2E9
Phone: (519) 650-4100
Ajax
15 Westney Rd N #1c
Ajax, ON
L1T 1P5
Phone: (905) 619-2639
St. Catharines
436 Vansickle Rd #3
St. Catharines, ON
L2S 0A4
Phone: (905) 682-7077
London
595 Fanshawe Park Rd W Unit F
London, ON
N6G 5B3
Phone: (519) 474-0007
Stoney Creek/ Hamilton
311 Fruitland Rd, Unit 3
Hamilton, ON
L8E 5M8
Phone: +1 877-356-7776
Oakville
481 Cornwall Road
Oakville, ON
L6J 4A5
Phone: +1 877-356-7776