Skin Vitality Medical Clinic is the #1 Provider of CoolSculpting®, Botox®, Juvederm®, Sculptra®, EMSculpt®, Fraxel®, and PRP® Hair Restoration in Canada and WE CAN OFFER YOU:
SHOP OUR EXCLUSIVE GIFT CARD OFFERS!
Give that special someone (or yourself) the gift of confidence and feeling amazing from the inside out! Easy to order, packaged in a fabulous gift box or send an eGift Card online directly to the recipient!
Get up to $200 back when purchasing a gift card with us.
About Fotona® 4D Laser Skin Resurfacing
The non-invasive Fotona® 4D Laser treatment is designed to strengthen collagen and provide a face lift through collagen contraction. The treatment stimulates your body's natural collagen production, which results in tighter skin with increased elasticity. Fotona® 4D Laser has 4 unique treatments in one session, targeting all layers of the skin! The treatment lifts, tightens, plumps, improves texture and provides wrinkle reduction through these 4 laser modes:
The combination of the four steps gives the client plumper, tighter skin by improving laxity and smoothing texture, which leaves your skin glowing, looking 10 years in less than an hour. The treatment provides both immediate and ongoing results. It is the treatment of choice for those looking to achieve a dramatic improvement in the appearance of their skin.
Fotona® 4D Laser Treatment at Skin Vitality
The PIANO® Mode laser skin-tightening treatments are non-invasive and require no downtime. Patients may experience the heating of the treatment area with minimal discomfort. The thermal heating of the tissue cells induces thermally activated modification in the dermis. Fotona® laser skin tightening treatments require no post-op care, and patients can resume their daily routine right after the treatment.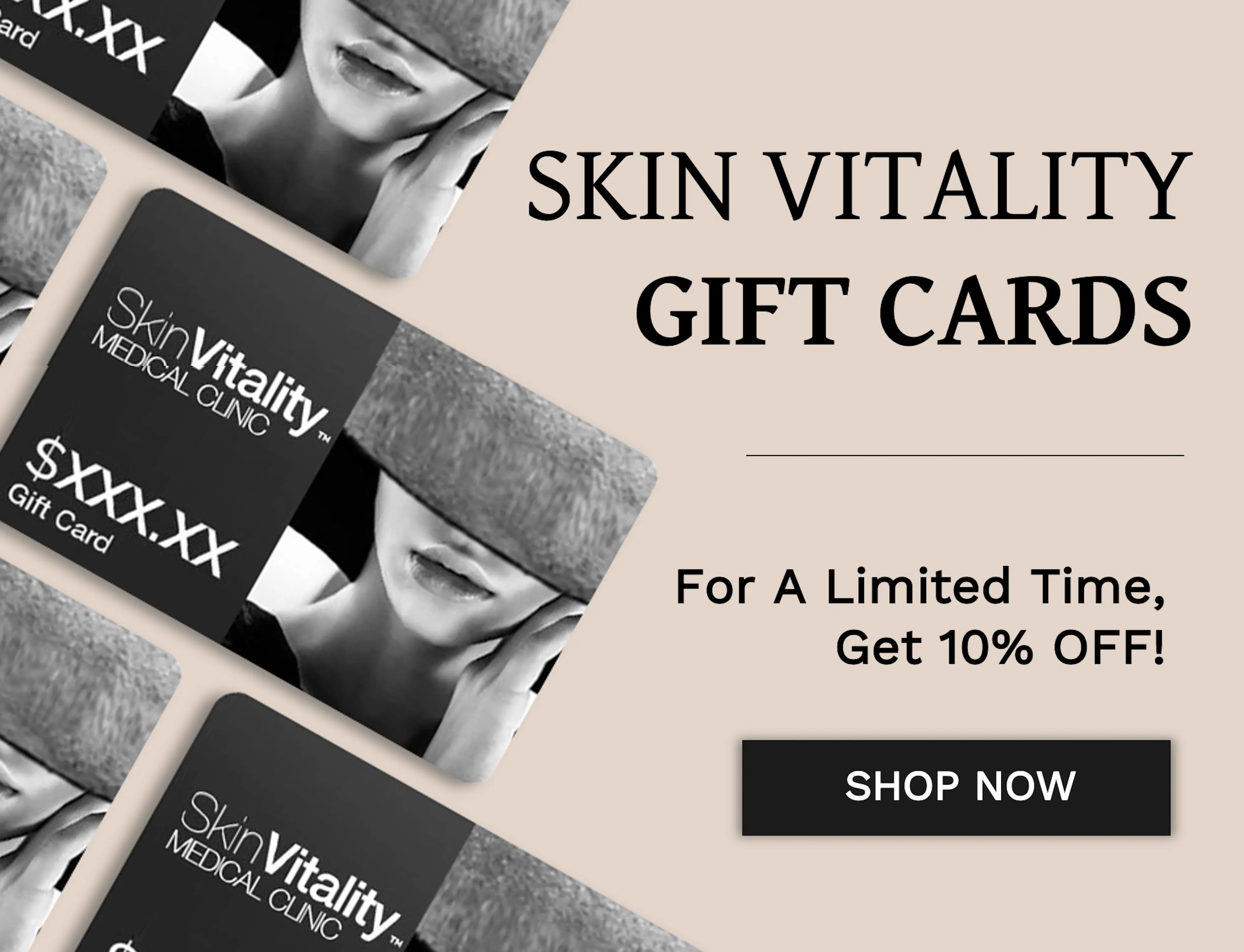 I've been coming to Skin Vitality in Ajax for the past few years now and they've always been phenomenal. They have wonderful service, deals and staff. They truly help you look and feel your best. I highly recommend this establishment. Thank you guys for your continuous efforts
I've been a long time customer and yesterday was my first day back since COVID. Every time I visit, I love every second of my experience ! They keep everything clean and are very kind and respectful. As always, I'm refreshed after my appointment. Overall, a very calming and relaxing session. 5 out of 5 stars!
Love this office. The aesthetics of the office are stunning, beautiful and comfortable. More importantly, the staff are great. Super knowledgeable, helpful, friendly all while remaining very professional. I have gotten a few procedures done with many more on the horizon. Thank You ladies
I've come to this location for the past 2 years and had wonderful experiences. I am a loyal, lifetime customer. My experience with Rochele was incredible. Perfect results...exactly what I was hoping for. Both Lisa-Marie and Rochele were so kind and helpful and I will trust them with all my needs from now on!
I would highly recommend Skin Vitality Clinic. Skin Vitality addressed concerns that I had in the past and made me feel great about now getting work done. Very knowledgeable and friendly staff. Anyone who wants to feel beautiful, I would recommend Skin Vitality to look you're best
Where can Fotona® 4D be used?
Each one of the 4 laser modes is unique: 
The SMOOTH Mode is conducted on the inside of the oral cavity. This non-ablative laser provides a controlled and gentle "bulk-heating" to stimulate collagen contraction as well as the stimulation of new collagen fibers. The primary target during this step are the nasolabial folds, which get a nice plumping effect from the inside out, similar to a filler. 
The FRAC3 Mode uses a fractional beam that targets deeper imperfections to restore a youthful texture and tone to the skin. 
The PIANO Mode is a safe and fast bulk tissue heating from the outside in by concentrating energy delivery subcutaneously. The bulk heating is used to tighten the skin. 
The SupErficial Mode is used lastly to improve the appearance of the skin and reduce imperfections with an extremely controlled light peel. This give the skin a smoother pearl finish. 
Founded in 1992, Skin Vitality Medical Clinic has 13 Locations across Southeastern Ontario. Our Medical Team consists of over 200 professionals including 10 Medical Doctors, 40 Nurse Practitioners and dozens of Registered Nurses and Registered Practical Nurses. We are the Largest Provider of Botox®, Juvederm®, CoolSculpting®, Hair Restoration®, Sculptra®, EMSculpt® and Fraxel® in Canada.
Learn How Fotona4D® works
Fotona® 4D Laser treatments are delivered on a systematic basis where each part of the treatment serves a different purpose in restoring the skin from the inside out. SMOOTH® to target volume and elasticity, FRAC3® to target deep imperfections such spots and vascular lesions, PIANO® which tightens the skin by targeting skin laxity with deep heating, and SupErficial™, a light polishing peel to remove dead skin.