ABOUT VENUS FREEZE™ AWAY YOUR FAT AND CELLULITE
Smoother contours, less to no cellulite, and a firmer skin tone that is supple and elastic – stop dreaming about what your body could look like and instead make it reality with Venus Freeze™ nonsurgical fat and cellulite removal!
Skin Vitality Medical Clinic introduces advanced Venus Freeze™, a nonsurgical fat and cellulite reduction procedure in the Greater Toronto, Mississauga and Kitchener areas. We are the first provider of this advanced technology in Canada. You can now enjoy how it can improve your life, as it has done for other men and women in Europe, Asia, and South America for years.
Reduce inches in problem areas, smooth away cellulite and firm up your skin. You can have the confidence of knowing that you look fantastic!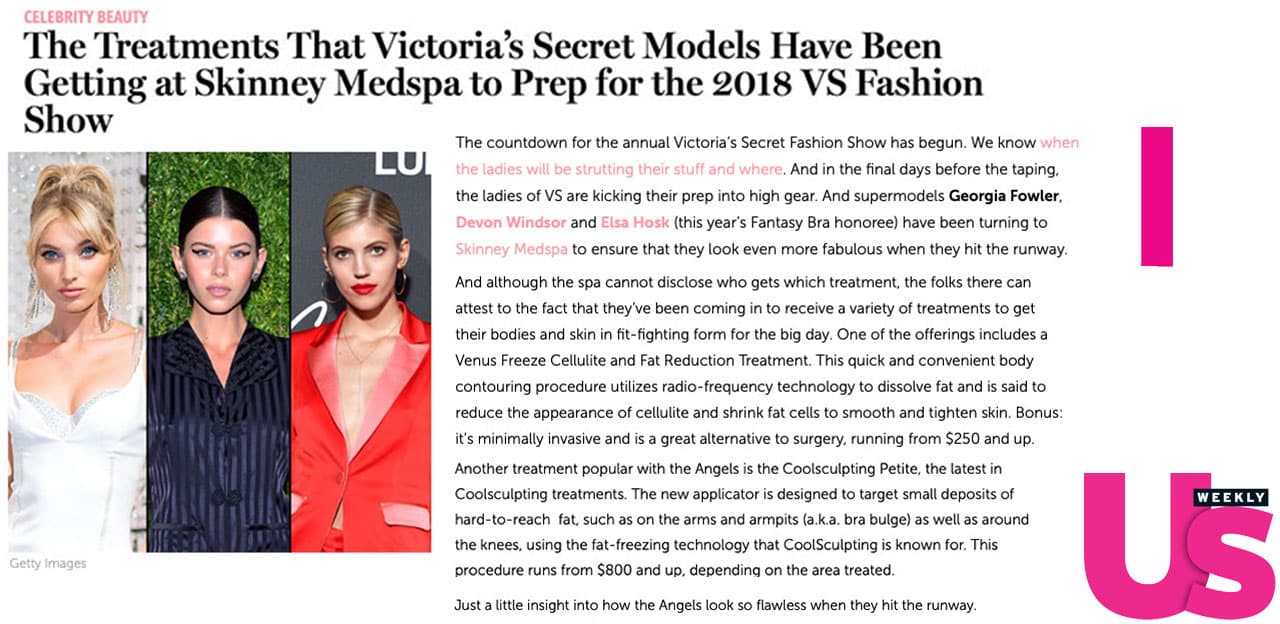 Skin Vitality Medical Clinic is the #1 Provider of Botox®, Juvederm®, CoolSculpting®, PRP Hair Restoration, Sculptra®, EMSculpt® and Fraxel® in Canada and WE CAN OFFER YOU:
Venus Freeze™ Nonsurgical Body Contouring
Harnessing the remarkable power of multi polar radio frequency (RF) combined with pulsed magnetic fields, Venus Freeze™ has the ability to penetrate deeply into the skin, affecting multiple layers to achieve optimum results. Heat application is dispersed and homogenous, therefore treated skin is not harmed. The procedure is pain-free, comfortable and does not require any cooling gels or numbing cream. It's also faster than other comparable treatments. You can see the great results from treatments for yourself in the before and after photos on this page!
Why is Venus Freeze™ better?
3 times more RF energy
Shorter treatment times
Pain free relaxing treatment
The ability to target the face AND body
The ability to tighten skin, recontour your body, and reduce cellulite in ONE treatment
Synergistic delivery of RF heating and Magnetic Pulse therapy
(MP)2 technology
The technology behind Venus Freeze™ Nonsurgical Facial and Body Contouring is (MP)2. This fascinating technology is designed to actually correct the biological processes that bring about aging and break down unwanted fat cells for a smoother and more toned body contour that is less affected by wrinkles, lax skin, bulges, and cellulite.
(MP)2 reverses the effects of aging in the skin by combining two things: Pulsed Magnetic fields & radio frequency (RF).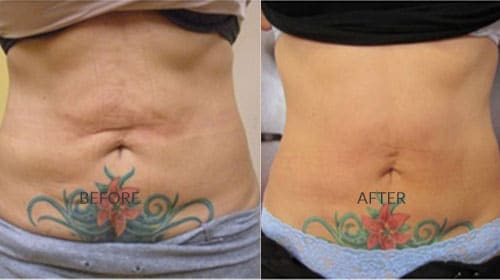 Before and After Venus Freeze for the Stomach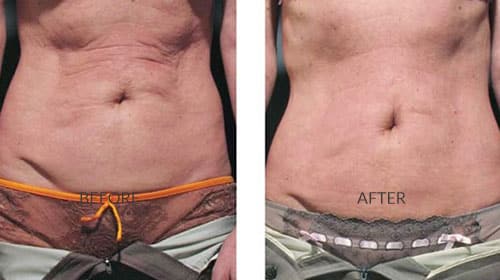 Before and After Venus Freeze for the Stomach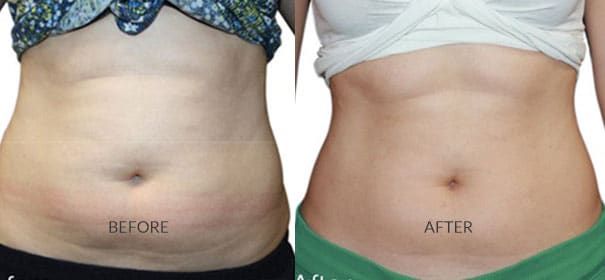 Before and After Venus Freeze for the Stomach
How does it work?
Venus Freeze™ combines multi polar radio frequency (RF) with pulsed magnetic fields to remodel the skin by promoting the synthesis of collagen and elastin while also facilitating the production fo FGF-2 (a growth hormone). Doing all of this promotes blood circulation and the creation of new, healthier skin that is more supple, smoother and toned.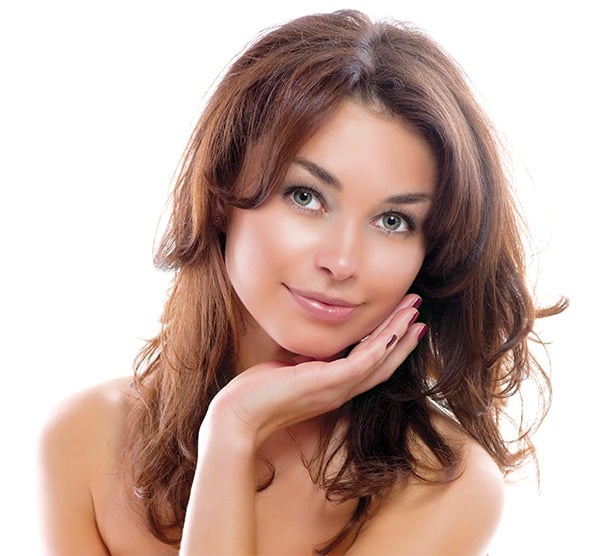 Fat reduction and cellulite reduction
The (MP)2 technology of Venus Freeze™ can help you reduce inches in problem areas without surgery. The technology increases the temperature of targeted tissue. This not only enhances the activity of your hormones, it also breaks down triglycerides that are located in fat cells, transforming them into glycerol and free fatty acids. Free fatty acids are then released into your blood stream so that you experience a significant reduction in the volume of your fat cells. The overall result is less fat, less cellulite, and a better body contour!
Venus Freeze™ technology offers patients a fantastic method for improving their skin while reducing fat — but how does it work? To understand the Venus Freeze™ system — and what it can do for patients that want a better body without invasive surgery — it's best to start by looking at the system's effect on fat cells.
How Does Venus Freeze™ Affect a Fat Cell?
The primary reason for Venus Freeze™'s incredible success is its unique (MP)2 system. (MP)2  works by combining both bi-polar radio frequency (RF) with magnetic pulses into a synergistic system that effectively targets and addresses a patient's problem areas in a number of different ways.The (MP)2 energy of Venus Freeze™ increases the 
temperature of skin tissue, something that works to fix body issues on a cellular level. An effected fat cell, while targeted by the system, begins to break down triglycerides into glycerol and free fatty acids while hormonal activity is also increased. Once triglycerides have been converted through this process the free fatty acids are able to leave the fat cell and be released into the blood stream. The end effect is that Venus Freeze™ drastically reduces the volume of fat cells. Without their presence, cellulite is smoothed and body circumference is noticeably reduced.(MP)2 also works on other, non-fat cells to stimulate collegen and elastin synthesis and trigger various effects that improve blood circulation and decrease subcutaneous fat mass. All of this works to better the appearance of the skin itself while also working to reduce unsightly cellulite. The benefits of Venus Freeze™ ultimately add up to the obvious benefits of a slimmer and healthier appearance.
Am I a candidate?
If you want to avoid surgical procedures like liposuction but still want to get rid of fat and cellulite, then this type of non-invasive radiofrequency body contouring technology may be right for you.  Unlike liposuction, Venus Freeze™ treats cellulite and skin laxity, making it more helpful in resolving these aesthetic concerns.
Who is not a candidate?
Venus Freeze™ is not suitable for women who are pregnant. It is also not suitable if you have any inflammation, infection or cancerous lesions in the area to be treated.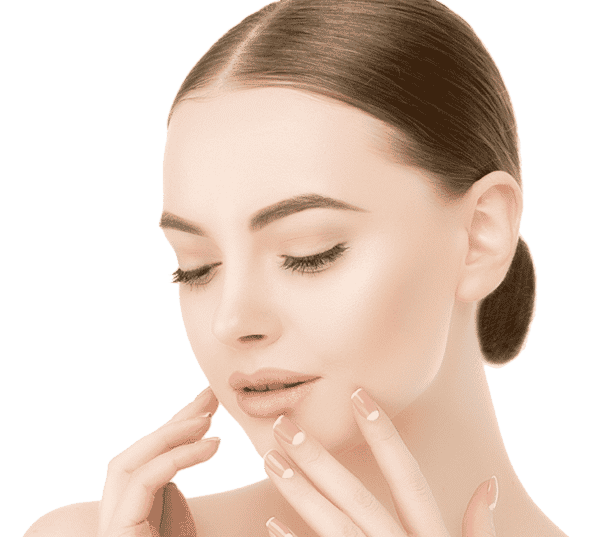 How do I maintain my results?
Venus Freeze™ is one of cosmetic medicine's most effective tools for the elimination of cellulite and stubborn fat pockets. By using advanced contouring technology, Venus Freeze™ is able to destroy fat cells, smooth surface layers of fat and lead patients toward a trimmer and healthier appearance. The fat cells destroyed by the treatment permanently disappear.
However, if you want to continue to look great, it's important to take a few steps in order to get the most out of Venus Freeze™ treatment. That's why, in cooperation with our doctor on staff, we've listed five of the best methods for maintaining the benefits of your procedure.
Dr. Ordon's Venus Freeze™ Treatment – The Doctors
Dr. Ordon's Venus Freeze™ Treatment, one of 10 summer health habits to keep year round. The Doctors TV Show, Season 5. Summer may be swimsuit season, but who doesn't want a bikini-ready body year round?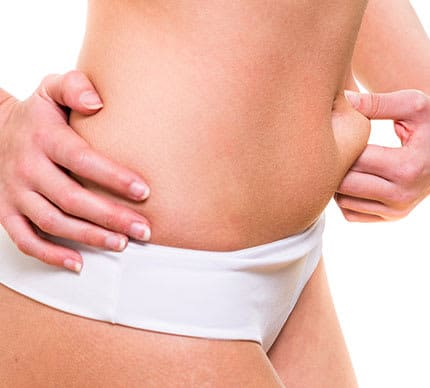 1. Follow the Prescribed Treatment
Everything you need to know about what to do before and after your Venus Freeze™ procedure will be outlined with you. Make sure that you follow any post-treatment advice in order to get the best possible results. It's also important to be patient and wait for the results of your treatment to appear. The results of Venus Freeze™ treatments can take a small amount of time to become noticeable. By following instructions and being mindful of our other selection of tips you can be sure that your treatment yields optimal benefits.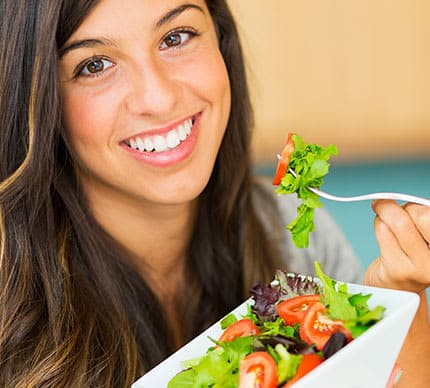 2. Maintain a Healthy Diet
Part of keeping cellulite and excess pockets of fat off for good is making sure that you maintain healthy eating habits. Aside from an otherwise balanced diet, an emphasis on water-based foods can work to flush excess toxins and increase the benefits of your Venus Freeze™ treatment.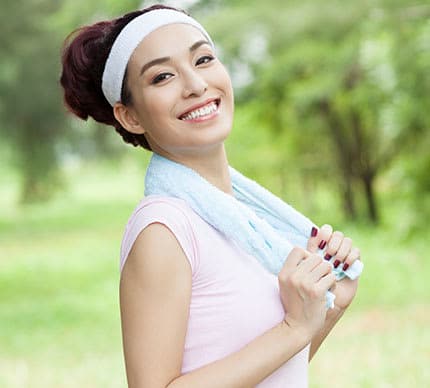 3. Exercise Regularly
You can't enjoy the benefits of Venus Freeze™ if you put on weight after the treatment. That's why it's important to both eat well (as mentioned above) and stick to a regular exercise schedule. After fat cells in the targeted area have begun to break down you can help eliminate them quickly by raising your metabolism and increasing circulation. Anything that helps you to sweat is a good idea. Cardio-centred workouts and even trips to the sauna can facilitate this process.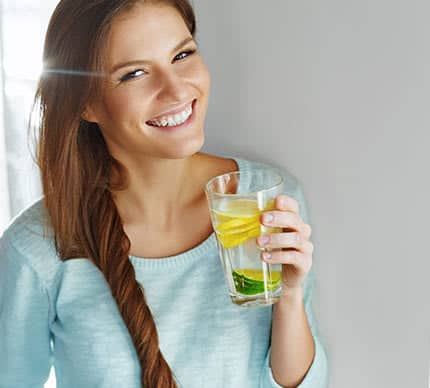 4. Drink Plenty of Water
Both before and after your treatment, regularly drinking water is encouraged. Just as old cells are more quickly replaced through sweating, your body's natural regeneration systems can also be accelerated through ample hydration. This allows your body to process the destroyed fat cells more easily, and eliminate them from your body.
Drinking water also helps you to avoid any bloating and swelling so that you can see your results better.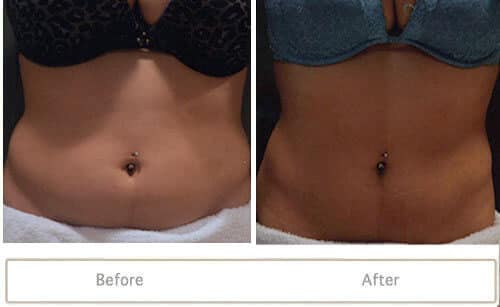 5. Follow-Up Treatments
Follow-up treatments are required to ensure that you're able to maintain the results of your initial Venus Freeze™ treatment. Be sure to listen to advice and adhere to any maintenance schedule suggested in order to achieve optimal results.
Frequently Asked Questions about Venus Freeze
More Information About Venus Freeze
Venus Freeze™ on the Rachael Ray Show
Painless Venus Freeze™ is featured on the Rachael Ray Show. Venus Freeze™ is the first and only non-invasive and pain-free treatment for body contouring, cellulite reduction, wrinkle reduction and skin tightening for the face, neck and body. It is a risk free treatment that does not harm the skin and is suitable for both male and females of all skin types. It's made quite a buzz in the cosmetic medical community!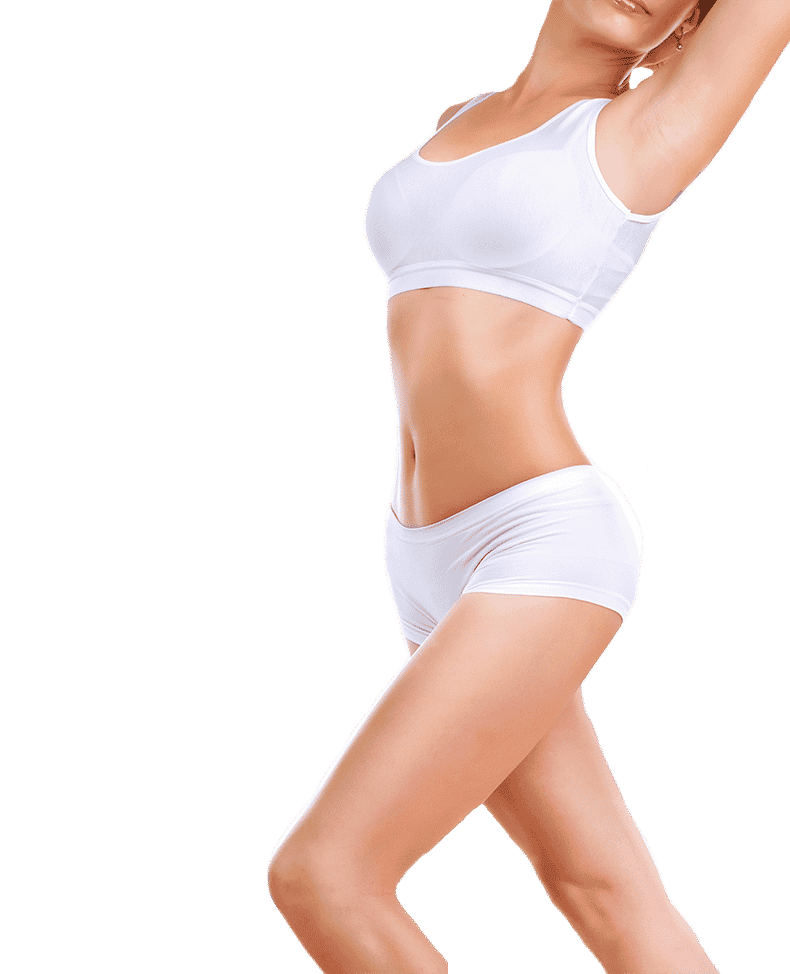 Toronto
351 Eglinton Ave W
Toronto, ON
M5N 1A3
Phone: (416) 969-9669
Mississauga
125 Lakeshore Rd E
Mississauga, ON
L5G 1E5
Phone: (905) 274-4440
Richmond Hill
8865 Yonge St Unit B-6
Richmond Hill, ON
L4C 6Z1
Phone: (905) 763-2001
Kitchener
4281 King St E
Kitchener, ON
N2P 2E9
Phone: (519) 650-4100
Ajax
15 Westney Rd N #1c
Ajax, ON
L1T 1P5
Phone: (905) 619-2639
St. Catharines
436 Vansickle Rd #3
St. Catharines, ON
L2S 0A4
Phone: (905) 682-7077
London
595 Fanshawe Park Rd W Unit F
London, ON
N6G 5B3
Phone: (519) 474-0007
Stoney Creek/ Hamilton
311 Fruitland Rd, Unit 3
Hamilton, ON
L8E 5M8
Phone: +1 877-356-7776
Oakville
481 Cornwall Road
Oakville, ON
L6J 4A5
Phone: +1 877-356-7776