Skin Vitality Medical Clinic is the #1 Provider of Juvéderm®, CoolSculpting®, Botox®, PRP Hair Restoration, Sculptra®, EMSculpt® and Fraxel® in Canada and WE CAN OFFER YOU:
About Teosyal® RHA® Collection of Designer Fillers
More than fading wrinkles & restoring volume, the purpose of dermal fillers is to give the face a naturally attractive appearance. Traditional hyaluronic acid (HA) fillers are typically injected into static areas of the face to accentuate contour or facial features, but Teosyal® and RHA® products from Swiss laboratory TEOXANE® are designed with the idea that a face is anything but static.  
The optimal improvement with filler is when the face looks equally as good at rest as when in motion. TEOXANE® filler is more amenable to the moving face rather than the static one. It has a greater elasticity, like a rubber band, so it moves like the face does. Teosyal® can plump lips and address wrinkles, under-eye hollows and scars; while RHA® is best for the most mobile areas of the face like the cheeks, nasolabial folds and forehead. 
In addition, TEOXANE® technology preserves the natural characteristics of the HA molecules to obtain gels with high purity very close to that found in our skin, meaning it has a great deal of elasticity and ability to adapt to all movements. These fillers integrate very well into the tissue, which means they will be undetectable and provide a softer result. One of the greatest concerns for patients is achieving natural-looking results. With Teosyal® filler, you can expect: 
Painless 

 

Easy to inject

 

Naturally incorporates into the patients' dermis

 

Long lasting yet reversible results

 
TEOSYAL RECOVERY
TEOXANE® fillers absorb immediately with minimal swelling, and contain 0.3% lidocaine for a comfortable experience that preserves the tone and softness of your face, and supports the skin in every move it makes.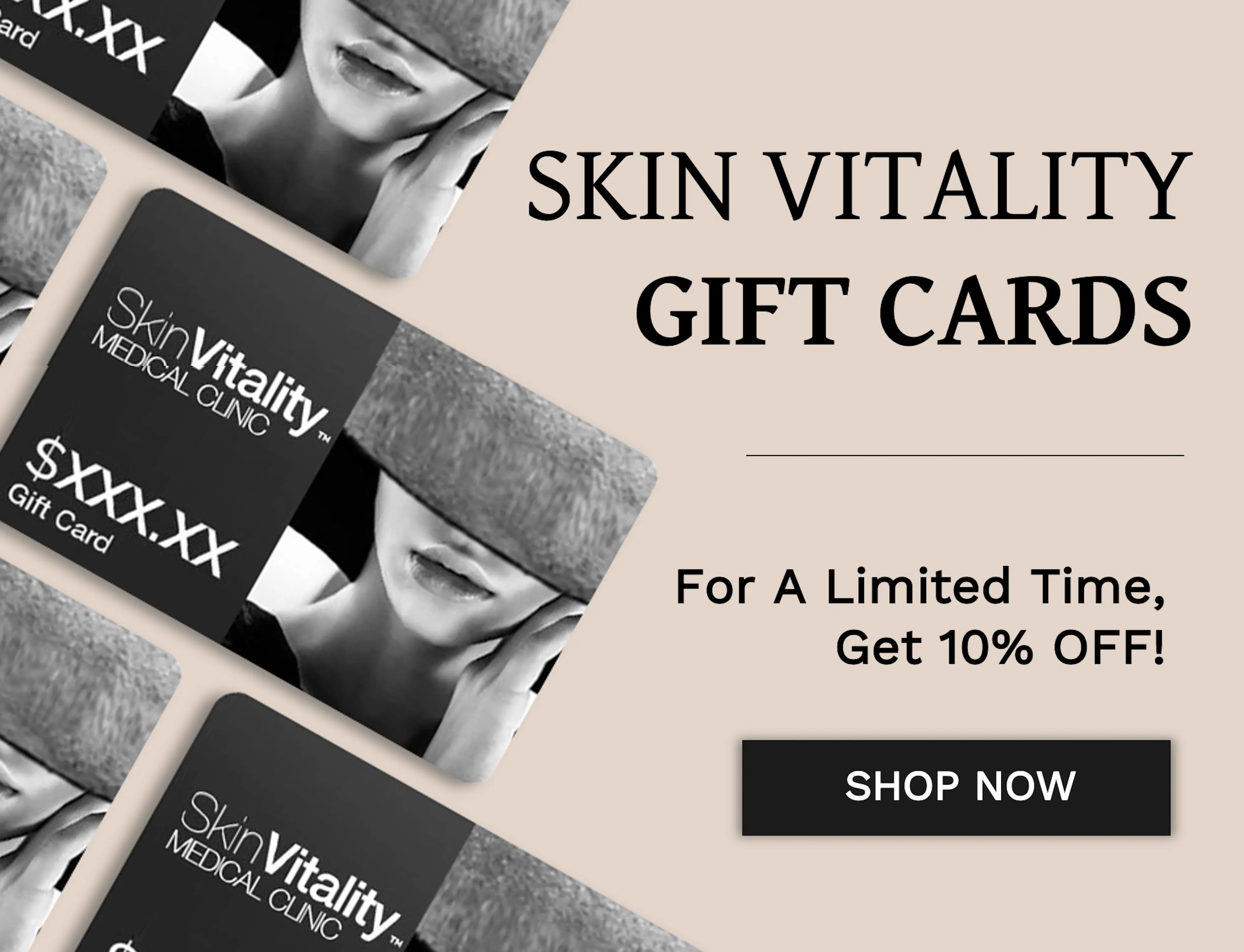 Teosyal Richmond Hill Before & Afters
Everytime I have dealt with SV I have felt very welcome and comfortable. I love the treatments and also love the fact that they follow up with you and will have you come in for any touch ups. I've been coming here for a few years and enjoy it every time. The ladies are fantastic!
I never write reviews but I just had to after visiting Skin Vitality for the first time. The clinic was super clean. The receptionist Alexa was so helpful and patient with booking my next appointment. I was really nervous about being injected for the first time but all the ladies made me feel comfortable.
My first visit was a great experience. From greeting to goodbye the staff was friendly and thorough with describing services and answering questions. They are also very generous with offers and made my seven year departure from a previous clinic super easy! Thank you.
Very professional and very courteous. Very open to my questions and didn't beat around the bush.... You can tell when you speak to them that they care about their clients and make them feel welcomed... Would gladly recommend them to anyone. Absolutely love them
My experience at SV in Ajax is always fantastic. Shirlene is my girl... she always spends the time to have a conversation with me before, only giving me what I need and never pushes to up-sell me to treatments I don't need. I will continue my treatments here with loyalty!!
What areas can Teosyal® be used?
BEAUTIFUL AT REST. FLAWLESS IN MOTION. 
The RHA® (Resilient Hyaluronic Acid) line provides patients with the first range of HA fillers with high strength and high stretch properties specifically designed to follow the expression of the face. RHA® fillers utilize a more resilient hyaluronic acid gel that preserves the purity and length of HA chains, giving the filler a natural, elastic characteristic. RHA® fillers differ from traditional fillers, as they are able to recoil and spring back to their original shape after being altered, stretched, bent, or compressed by facial expressions. These fillers are excellent for blending facial lines and contouring the face without over-volumizing. 
Resilience is an important quality for fillers placed in dynamic areas of the face, including the cheeks, around the eyes, and around the mouth. The resilience in RHA® fillers not only provides a more natural result as you move your face, the hyaluronic acid also takes longer to metabolize, lasting up to 20 months. Skin Vitality Medical carries RHA® 2 and RHA® 3 to address different areas of the face and augment specific features: RHA® 2 is best for lips and light nasal folds, while RHA® 3 is best for deeper folds, fuller lips, and marionette lines.  Because the RHA® products move with your face and more closely resemble the hyaluronic acid that naturally exists in your body, it will take longer for this product to break down, producing results that last longer than traditional fillers. 
TEOSYAL® REDENSITY II 
Redensity II has been developed specifically for the treatment of dark circles due to depression and / or hyperpigmentation. The undereye area has always been considered a difficult area to treat: both for its intrinsic nature and due to the difficulty in finding materials that are less hydrophilic. Teosyal® Redensity II can be used safely to achieve good results in this challenging area. It is the best product TEOXANE® has for refreshing the circles under the eyes without looking over-filled. A study done by Clarion Medical Technologies showed that 99% of patients who received Redensity II filler injections to the tear trough saw an aesthetic improvement within one month post-treatment. 
This HA filler is a skin revitalizer that restores hydration, luminosity, & tone, and is perfectly suited for the thin and sensitive skin around the eyes or tear trough area. Redensity II is also very effective in slowing down the appearance of aging as it smooths out lines and wrinkles as well as brightens and rejuvenates the skin. 
DARK CIRCLES UNDER EYES 
Dark circles under the lower eyelids are common in both men and women. Often accompanied by bags, dark circles can make you appear older than you are. To make matters worse, they can be difficult to get rid of. For the longest time, we didn't have many options aside from surgery (which is can be invasive and dangerous due to the sensitive area and proximity to the eye) and skincare (which can make incremental improvements if used daily). 
Though they can affect anyone, dark circles are most common in people who: 
are elderly 
have a genetic predisposition to this condition 
have darker skin tones and are prone to hyperpigmentation around the eye area 
There are a variety of different reasons that dark circles appear but, contrary to popular belief, fatigue isn't actually one of the main causes. Most likely there is a loss of volume – fat and collagen – under the eyes that causes a depression or hollowness in the tear trough area. The elevated area around the depression casts a shadow, leading to a sunken look and thinner skin, and creating the appearance of a "dark circle". Tear troughs are treated with an injection of hyaluronic acid fillers to re-plump the area and push the skin up and away from the blood vessels. 
Watch This Quick Video ABOUT HOW TEOSYAL WORKS
Founded in 1992, Skin Vitality Medical Clinic has 13 Locations across Southeastern Ontario. Our Medical Team consists of over 200 professionals including 10 Medical Doctors, 40 Nurse Practitioners and dozens of Registered Nurses and Registered Practical Nurses. We are the Largest Provider of Botox®, Juvederm®, CoolSculpting®, Hair Restoration®, Sculptra®, EMSculpt® and Fraxel® in Canada.
DESIGNED TO RESEMBLE NATURAL HA 
The RHA® line is built with stretch and strength in mind. The HA gel is malleable and adaptable no matter the injection region, and resistant to compression and repeated small stress, like micromovements in the facial tissues. Because RHA® is most similar to the native hyaluronic acid present in our skin and adapts so well to our tissue, it allows for the greatest flexibility. RHA® uses a gentle manufacturing process that helps preserve the natural structure of the HA, helping it mimic the natural HA found in your skin. This is what makes RHA® undetectable regardless of facial movements; we only want to see results, not the product.    
REDENSITY II COMPOSITION 
The formula of this gel combines a mixture of cross-linked (70%) and non-cross-linked (30%) hyaluronic acid, and a complex of vitamins & amino acids to restore lost volume and rejuvenate the skin. This composition help to recover lost volume, fill in and adapt to the space of the dark circles, project the sunken area, and unify the tone, overall helping to hide dark circles and the look of fatigue in the eyes. The amino acids, vitamins, and mineral are necessary for restructuring and cell generation, the antioxidants are used for cell protection, and the hyaluronic acid replaces lost volume and improves skin hydration and elasticity. Because of the placement of the filler, Redensity II can last over 12 months. 
3-in-1 Patented Formula 
Mix of crosslinked and non-crosslinked High Molecular Weight Hyaluronic Acid (HA)

 

A cocktail of 14 essential nutrients naturally present in the skin (8 amino acids + 3 antioxidants + 2 minerals + 1 vitamin)

 

An anaesthetic agent (lidocaine 0.3%)

 
Hyaluronic acid is injected between the bone and the fatty tissue so that it cannot be seen and is not noticed. The hyaluronic acid is deposited in a fan until the depression is corrected, and then a gentle massage is carried out to distribute the product.