Sculptra Treatment Stoney Creek
Skin Vitality Medical Clinic Stoney Creek is the #1 Provider of Sculptra®, Botox®, CoolSculpting®, Juvederm®, PRP® Hair Restoration, EMSculpt® and Fraxel® in Canada and WE CAN OFFER YOU:
About Sculptra® Non-Surgical Butt-Lift
Sculptra® is the only treatment of its kind that increases the key structural component of healthy, vibrant skin: collagen. You already know that collagen plays an essential role in elastic and supple skin that's free of fine lines, wrinkles and sagginess. But aging and gravity work to slow collagen production as well as destroy existing levels. In fact, collagen production slows way down by the time we're in our mid to late 20s, and only gets slower from there. The skin everywhere on your face and body is affected and that includes your butt!
Sculptra® zeroes in on this very issue by working deep under the skin, within the dermis, to stimulate your body to produce more collagen. No matter how old you are, you'll experience a healthier and faster production of collagen in the time following your treatment. The skin on your buttocks will smooth out, plump up and firm up as collagen levels increase. As your results appear gradually over the weeks and months after your treatment, it'll be like you're aging in reverse and your perfect butt will only look better and better.
Sculptra® Treatment at Skin Vitality Stoney Creek
Curious about what exercises lift your buttocks in addition to Sculptra®? Skin Vitality will provide you butt lifting exercises to do while your Sculptra® is working. It's your non-surgical Brazilian Butt Lift to get rid of those hip dips and give you your version of a perfect butt. A single treatment course can give you butt lift results that can last over 2 years without any surgery or downtime!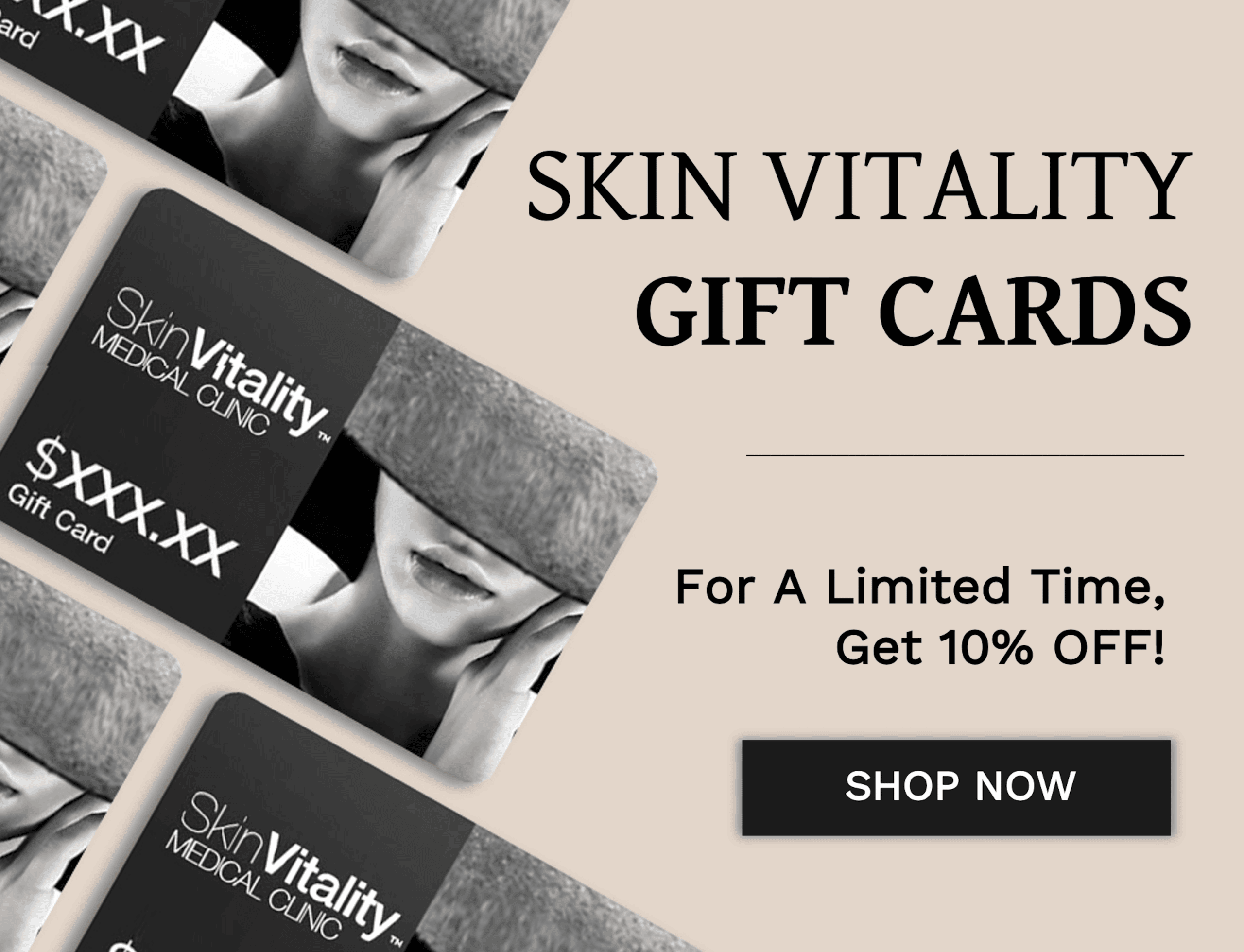 What They're Saying ABOUT SCULPTRA BUTT LIFTS
Before & After Sculptra Butt-Lift
Superior service to other clinics in the area. I switched over to Skin Vitality from another doctor in Markham - there is no comparison! Service, results and price cannot be beat. Services that other clinics offer 1 a week are offered every day at this clinic - additionally, they are open evenings and weekends.
I am so pleased with the services at Skin Vitality. My results were amazing and long lasting. The staff at the Richmond Hill location was very friendly and professional. I will continue with my treatments and will try different services that they offer
Had a great experience today! It was beautiful and clean, they were strictly adhering to COVID-19 policies to keep everyone safe. The receptionist was very friendly, and Yolanda was great at answering my questions and addressing any concerns. Tori did the injections for me, and she was professional, knowledgeable, and kind.
Great experience with Sarah, customer service is top shelf. The nurse, consultant and front desk employee were very friendly and warm. I will definitely get Botox again here and would recommend this clinic to friends! Thank you Sarah🤗
Amazing service, The girls at the front are always so bubbly and kind. They are always willing to answer all of my 500 questions!! Sherline is absolutely amazing, I've been going to her for a year now and she always gives me beautiful results.
Where can Sculptra® be used?
Sculptra® is Health Canada and FDA approved for facial application. Although any application of Sculptra® outside of the face is considered off-label, Skin Vitality offers the Sculptra® treatment for a non-surgical butt-lift. This is particularly due to the fact that Sculptra® provides different results than other dermal injections like Juvederm®.
Sculptra® smooths wrinkles by pushing up the area in between the dermis and the wrinkles. The final results immerge over the weeks following treatment, not immediately, to provide a less drastic change in appearance. A gradual, multiple injection process is appealing because the patient is not be shocked by any results and it doesn't give away any signs of having the treatment done. It also gives the patient the option of how much volume they want in each area, without having to make a quick, rash decision.
Sculptra® injects something called poly-L-lactic acid into your dermal layers to kick-start your body's natural collagen production mechanism. Since collagen is the protein that gives your skin its structure and shape, Sculptra® injections fill out the area under your butt with a curved shape that looks natural and fits with your body type.
Watch This Quick Video ON SCULPTRA!
Founded in 1992, Skin Vitality Medical Clinic has 13 Locations across Southeastern Ontario. Our Medical Team consists of over 200 professionals including 10 Medical Doctors, 40 Nurse Practitioners and dozens of Registered Nurses and Registered Practical Nurses. We are the Largest Provider of Botox®, Juvederm®, CoolSculpting®, Hair Restoration®, Sculptra®, EMSculpt® and Fraxel® in Canada.
Sculptra® is an injectable medical product that is based on a synthetic polymer called poly-L-lactic acid. This substance acts as a replacement for collagen. Poly-L-lactic acid, or PLLA, is totally biocompatible and biodegradable, so that it gets absorbed harmlessly.
When Sculptra® is injected into your skin, your body reacts to the PLLA microparticles by initiating the creation of collagen. Over time, collagen production in the injected area becomes more voluminous, causing the skin to plump out. Over time, the PLLA microparticles are metabolized and converted into carbon dioxide and water, which the body then simply expels through the respiratory system harmlessly.
Sculptra® is designed to increase volume, making it ideal to plump up your buttocks and make them perkier without surgery. Say goodbye to those butt-lifting exercises!
It is also effective in minimizing contour irregularities to smooth away undesirable ripples on your butt. Additional benefits:
The Sculptra® Butt-lift Treatment 
Before your treatment, your health and goals will be assessed by a member of our medical team. You will find out how Sculptra® can help you, and how much Sculptra® you may need to achieve your expectations. 
During your first procedure, you may find that only a limited amount of Sculptra® is injected. This is done to avoid overcorrection, which can cause undesirable results. After your first session, results will be assessed so the amount of product can be adjusted accordingly. 
After each injection, the area(s) treated will be massaged. This allows the product to be more evenly distributed. A cool pack can also be applied to help reduce swelling and bruising. Since swelling can hide results, it's important to wait for a few days to a couple of weeks for the swelling to subside and results can be assessed. Usually, a follow up is scheduled at 4 weeks or so. 
Once your treatment regimen has been completed, results may last up to 2 years.