ABOUT VIVIER PEEL GIVES YOU THE GLOW
Refresh and rejuvenate your skin without downtime!
The Vivier Peel is the perfect skin treatment that will give you firmer, glowing skin for your hot date or big event. You may even be able to have it done on the day of, or the day before, the occasion! 
Skin Vitality Medical Clinic is the #1 Provider of Botox®, Juvederm®, CoolSculpting®, PRP Hair Restoration, Sculptra®, EMSculpt® and Fraxel® in Canada and WE CAN OFFER YOU:
The Vivier Peel is a unique treatment that can do wonders for your skin. It contains key therapeutic ingredients to improve your complexion, giving it a healthy glow that you'll be able to see instantly. Our patients often schedule their peel a couple of days before a big event, so they can look their best!
10% Lactic Acid:  helps improve moisture levels in overly sensitive or dry skin.
2% Salicylic Acid: helps ease acne, reduce oiliness, improve texture and ease post-inflammatory hyper pigmentation (PIH). Also encourages the removal of debris that can clog your pores and dull the upper layer of your skin.
14% Resorcinol: helps ease inflammation, redness and acne.
Here's a complete list of what you get in every Vivier chemical peel. You'll be amazed at all the stuff there is!
AHA (alpha hydroxy acid)
This compound penetrates the skin deeply, delivering therapeutic ingredients to layers of your skin that are normally untouched by more topical peels. This boosts the rate at which your cells regenerate, giving you smoother and softer skin.
BHA (beta hydroxy acid)
Beta Hydroxy acid refers to a group of organic acids, rather than a single substance like AHA. The most common sources of BHAs are fruits and willow tree bark, but it can also be found naturally in your body. The primary purpose of BHA is to gently exfoliate your skin, removing the dirt and debris that clogs your upper layers and makes your complexion dull. This also helps clear out your pores, improving acne, blackheads and whiteheads. It also acts as an anti-inflammatory, easing redness.
Resorcinol
Resorcinol is an antibacterial that destroys the harmful bacteria that causes acne. It also softens tough skin, stimulates collagen production and leaves your skin looking cleaner and fresher.
Peptides
When it comes to anti-aging, peptides is one of the most common ingredients in skincare products. Vivier® has their own patented peptides that function deep in your skin, communicating to your cells to repair and rejuvenate. Your skin is strengthened with a single treatment!
Panthenol
Panthenol is a form of vitamin B5 that helps with a variety of things, specifically moisturizing and healing your skin.
What a Vivier® peel does for you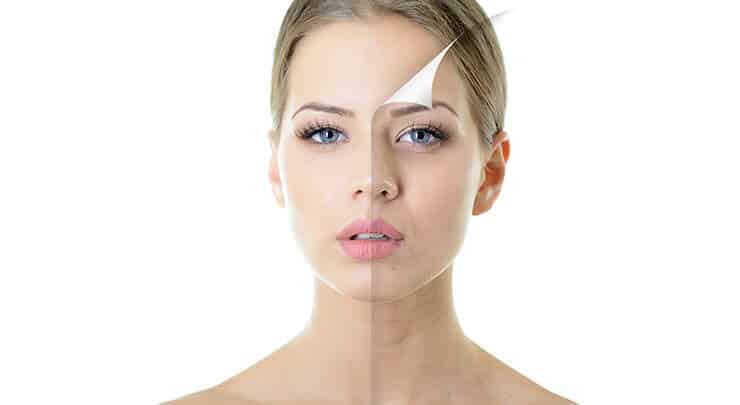 Stimulate collagen and elastin production for – smoother, firmer skin
Minimize redness
Reduce hyperpigmentation for more even tone
Tighten pores
Increase suppleness
Give you a lovely glow!
You'll notice an improvement in your skin quality after just one session, but we recommend 3-6 treatments for the best results. Our patients rave about this treatment because it gives them glowing skin immediately! It is gentle enough to have done just days before a big event.
Toronto
351 Eglinton Ave W
Toronto, ON
M5N 1A3
Phone: (416) 969-9669
Mississauga
125 Lakeshore Rd E
Mississauga, ON
L5G 1E5
Phone: (905) 274-4440
Richmond Hill
8865 Yonge St Unit B-6
Richmond Hill, ON
L4C 6Z1
Phone: (905) 763-2001
Kitchener
4281 King St E
Kitchener, ON
N2P 2E9
Phone: (519) 650-4100
Ajax
15 Westney Rd N #1c
Ajax, ON
L1T 1P5
Phone: (905) 619-2639
St. Catharines
436 Vansickle Rd #3
St. Catharines, ON
L2S 0A4
Phone: (905) 682-7077
London
595 Fanshawe Park Rd W Unit F
London, ON
N6G 5B3
Phone: (519) 474-0007
Stoney Creek/ Hamilton
311 Fruitland Rd, Unit 3
Hamilton, ON
L8E 5M8
Phone: +1 877-356-7776
Oakville
481 Cornwall Road
Oakville, ON
L6J 4A5
Phone: +1 877-356-7776