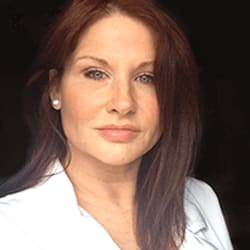 Deborah has worked in many different areas of Nursing over the past 19 years including, Sleep apnea ,Cosmetic and Plastic Surgical Nursing. Deborah's passion for aesthetics fostered her professional career . In 2007, Deborah received extensive training in the Art and Science of injectables and has been injecting since. Deborah has worked in a variety of areas including Operating Room Nursing, pre and post surgical care and Nurse Manager of a Plastic Surgery Centre. Deborah specializes all areas of cosmetic injections including the Soft Lift. Deborah is known for her patient driven informative approach, easy nature and noticeable natural results with an artistic touch.
Deborah is a member of the College of Nurses of Ontario and the Registered Practical Nurses Association of Ontario and holds ACLS Certification.
Internationally renowned facial aesthetics expert, Dr. Mauricio de Maio, has pioneered an innovative way of treating lines and wrinkles that zeroes in on feelings first and asks patients how they want to feel versus simply targeting lines. Dr. de Maio has trained thousands of facial aesthetic physicians and nurses around the world using his patented MD Codes. He takes a holistic approach to facial rejuvenation and recognizing that individual areas of the face are inherently linked to specific emotional attributes. Deborah has completed three levels of advanced injectable training with this world-renowned plastic surgeon.