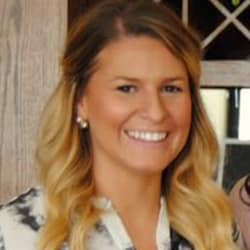 Andrea graduated from University of Toronto with her Masters of Nursing and Nurse Practitioner (NP) certification in primary care. She has extensive experience in emergency, cardiac surgery and critical care nursing.
Andrea is a skilled nurse injector that developed her passion for cosmetic injections after becoming a NP. She uses her vast knowledge of facial anatomy and physiology to provide a beautiful natural look using Juvederm and Botox.
Internationally renowned facial aesthetics expert, Dr. Mauricio de Maio, has pioneered an innovative way of treating lines and wrinkles that zeroes in on feelings first and asks patients how they want to feel versus simply targeting lines. Dr. de Maio has trained thousands of facial aesthetic physicians and nurses around the world using his patented MD Codes. He takes a holistic approach to facial rejuvenation and recognizing that individual areas of the face are inherently linked to specific emotional attributes. Andrea has completed advanced injectable training with this world-renowned plastic surgeon.