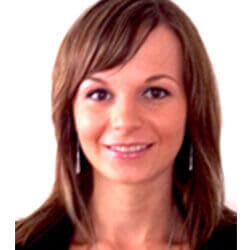 Andra Bogolea graduated from York University with a Bachelor of Science with Honors in Nursing. She is currently a member of College of Nursing of Ontario and Registered Nursing Association of Ontario. During her studies, she practiced in some of the most renowned hospitals in Toronto, such as Princess Margaret, St. John's Rehab and Western.
After extensive training with Allergan, Andra learned the newest techniques in injecting fillers and BOTOX®. Mastering these techniques started her lifelong passion for aesthetic injections.
Internationally renowned facial aesthetics expert, Dr. Mauricio de Maio, has pioneered an innovative way of treating lines and wrinkles that zeroes in on feelings first and asks patients how they want to feel versus simply targeting lines. Dr. de Maio has trained thousands of facial aesthetic physicians and nurses around the world using his patented MD Codes. He takes a holistic approach to facial rejuvenation and recognizing that individual areas of the face are inherently linked to specific emotional attributes. Andra has completed advanced injectable training with this world-renowned plastic surgeon.