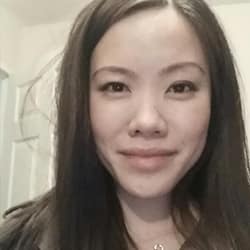 Ada graduated from Ryerson University in 2008 with a Bachelor of Science in Nursing with a minor in Psychology. She started her career specializing in Emergency and Intensive Care Nursing. Ada has also worked in Sydney, Australia for a statewide emergency retrieval service for babies and children requiring specialist management.
Ada graduated from the University of Toronto in 2012 with her Masters of Nursing degree and Nurse Practitioner certification. Since then, she has continued her employment at The Hospital for Sick Children and has explored her other area of interest found in medical aesthetics. Ada is certified through Allergan Canada in Botox® and Juvederm® and has consistently been complimented for her thorough and gentle approach to patient care, attention to detail, and her ability to create natural and rejuvenated results.
Internationally renowned facial aesthetics expert, Dr. Mauricio de Maio, has pioneered an innovative way of treating lines and wrinkles that zeroes in on feelings first and asks patients how they want to feel versus simply targeting lines. Dr. de Maio has trained thousands of facial aesthetic physicians and nurses around the world using his patented MD Codes. He takes a holistic approach to facial rejuvenation and recognizing that individual areas of the face are inherently linked to specific emotional attributes. Ada has completed three levels of advanced injectable training with this world-renowned plastic surgeon.