ABOUT VENUS LEGACY™ SKIN TIGHTENING
Over time our skin starts to lose it's elasticity. Collagen weakens and we develop wrinkles, fine lines and cellulite. Venus Legacy™ skin tightening allows you to smooth and tone your skin in a few sessions, all without downtime or surgery.
Skin Vitality Medical Clinic is the top provider of Venus Legacy™ treatments in the Greater Toronto, Mississauga, London and Kitchener areas. We are the first provider of this advanced technology in Canada. We believe that this technology achieves noticeable, measurable results. Clinical trials have shown that Venus Legacy™ can:
Reduce the number of fine lines on your skin by 90%.
Tighten saggy skin on your face and body by up to 80%.
Skin Vitality Medical Clinic is the #1 Provider of Botox®, Juvederm®, CoolSculpting®, PRP Hair Restoration, Sculptra®, EMSculpt® and Fraxel® in Canada and WE CAN OFFER YOU:
What is Venus Legacy™ Skin Tightening?
This unique state-of-the-art technology combines Multipolar Radio Frequency and Magnetic Pulse Therapy (MP2) energies. These produce a dense and uniform heat matrix that boosts collagen synthesis and contraction, fibroblast proliferation, neovascularity and lipolysis.
The transport of vitamins, minerals and oxygen to the cells will be made easier. Toxins and waste materials will also be more easily removed from your body with newly formed tiny blood vessels. This all leads to the creation of dermal fibroblasts, which increase the number of collagen and elastin fibers. New collagen and elastin creation results in tighter, healthier skin!
Venus Legacy™ vs Venus Freeze™: Which one should I get?
The Venus Legacy™ system is the the latest, most advanced technology of the Venus product line. Venus Legacy™ combines VariPulse™ technology with scientifically proven 3D™ MP2  energy. This combination allows therapeutic technology to travel deeper into your skin for a more powerful treatment. You get increased blood circulation and immediate plumping of your skin. After your session, you'll have beautiful, glowing skin.
Because the technology is more powerful, it is effective for moderate to severed aesthetic concerns of your complexion. You can see the before and after photos of our patients — the results speak for themselves!
What Venus Legacy Skin Tightening Can Do For You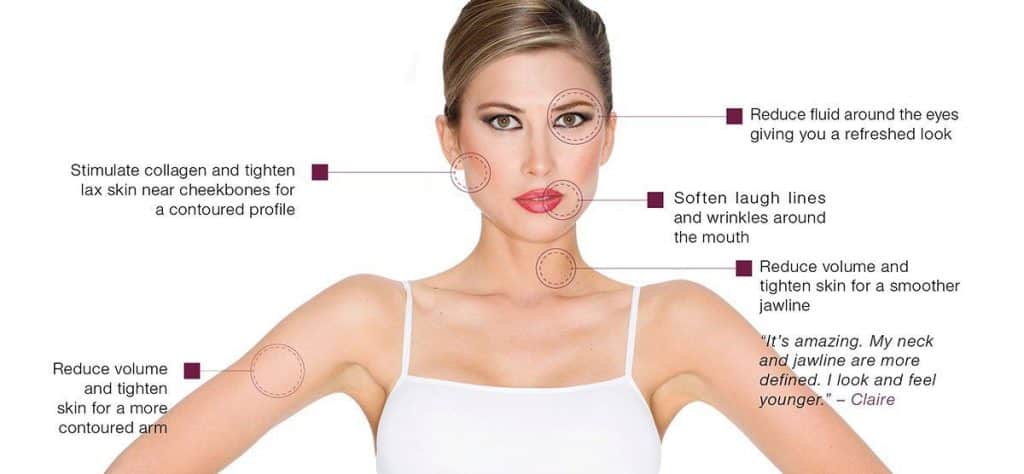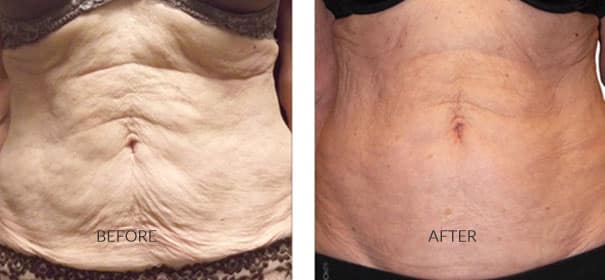 Venus Legacy Skin Tightening for the Stomach
Venus Legacy Skin Tightening for the Back
Venus Legacy Skin Tightening for the Thighs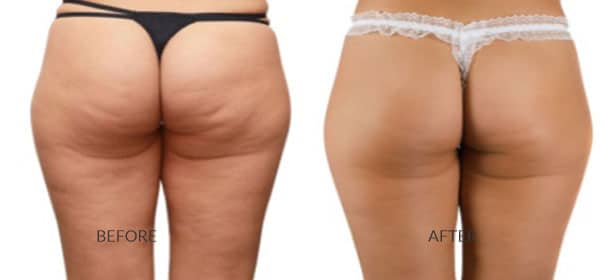 Venus Legacy Skin Tightening for the Thighs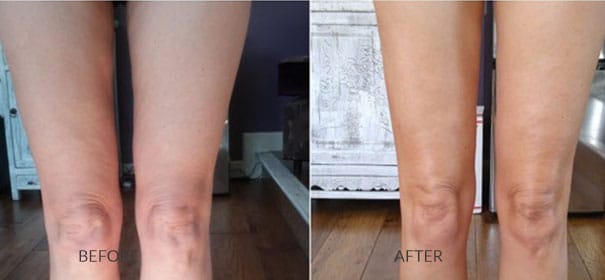 Venus Legacy Skin Tightening for the Thighs
Venus Legacy Skin Tightening Frequently Asked Questions
Venus Legacy Skin Tightening Locations
Toronto
351 Eglinton Ave W
Toronto, ON
M5N 1A3
Phone: (416) 969-9669
Mississauga
125 Lakeshore Rd E
Mississauga, ON
L5G 1E5
Phone: (905) 274-4440
Richmond Hill
8865 Yonge St Unit B-6
Richmond Hill, ON
L4C 6Z1
Phone: (905) 763-2001
Kitchener
4281 King St E
Kitchener, ON
N2P 2E9
Phone: (519) 650-4100
Ajax
15 Westney Rd N #1c
Ajax, ON
L1T 1P5
Phone: (905) 619-2639
St. Catharines
436 Vansickle Rd #3
St. Catharines, ON
L2S 0A4
Phone: (905) 682-7077
London
595 Fanshawe Park Rd W Unit F
London, ON
N6G 5B3
Phone: (519) 474-0007
Stoney Creek/ Hamilton
311 Fruitland Rd, Unit 3
Hamilton, ON
L8E 5M8
Phone: +1 877-356-7776
Oakville
481 Cornwall Road
Oakville, ON
L6J 4A5
Phone: +1 877-356-7776