ABOUT PHOTOFACIAL ELIMINATES SIGNS OF AGING & UV
Safely and comfortably fade the appearance of skin imperfections and uneven skin tones caused by the sun, as well as uneven skin tones caused by brown and red spots (such as rosacea, spider veins and age spots). FotoFacial RF Pro® is a unique photofacial treatment that addresses a number of cosmetic skin concerns for the face and body (also known as FotoBody™ RF treatments).
With elos™ technology, RadioFrequency and Intense Pulsed Light, one FotoFacial RF Pro® treatment will achieve the optimal degree of enhancement to all components of your skin, unlike other photofacial treatments that use only one type of technology. There is no downtime.
Skin Vitality Medical Clinic is the #1 Provider of Botox®, Juvederm®, CoolSculpting®, PRP Hair Restoration, Sculptra®, EMSculpt® and Fraxel® in Canada and WE CAN OFFER YOU:
What is the technology behind FotoFacial RF Pro®?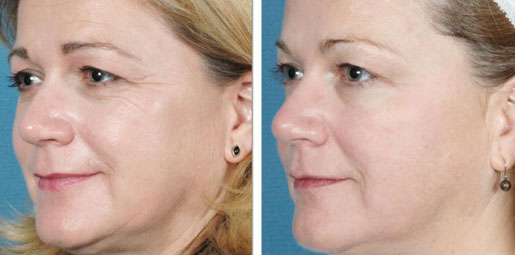 FotoFacial RF Pro® uses elos™ technology, a combination of Intense Pulsed Light (IPL), Diode Laser, and RadioFrequency (RF) energy to achieve the optimal degree of improvement to all components of targeted skin.
This treatment has no downtime when improving redness, rosacea, pinkness, spider veins, pores and texture. The results are amazing!
What photofacial rejuvenation treats
Rosacea, flushing, redness, ruddy complexion, broken capillaries and spider veins of the face. All these "pink" vascular based conditions of the skin improve by up to 80%.
Sun spots, age spots, hyperpigmentation and multiple freckles. All these "brown", melanin based conditions of the skin improve, on average, by up to 80%.
Chronic sun damage and

photoaging

 improves up to 80%.
Sun damage and the signs of aging that develop on the hands, neck and chest can be improved by up to 80%.
Overall texture significantly improves.
After your treatment
After the FotoFacial RF Pro® skin rejuvenation treatment, you may experience some short term redness in the treated area which will go away shortly. No other side effects are generally reported. Protect the treated area from sun exposure. Answers to Common Questions
Please Note: All patients must undergo our medical consultation with one of our licensed physicians prior to receiving prescription medication.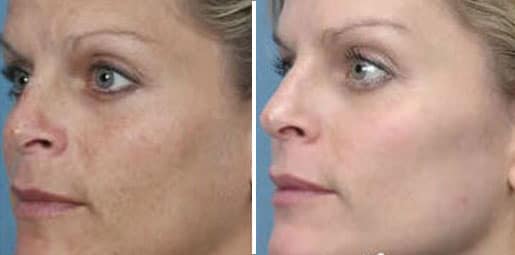 Photofacial for Skin Tone and Texture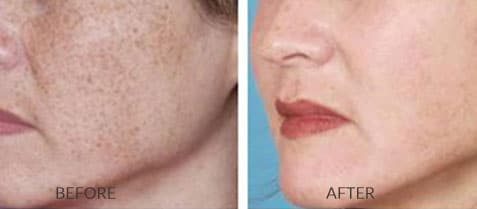 Photofacial for Skin Tone and Texture
Photofacial for Redness and Rosacea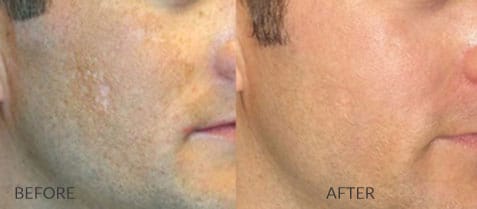 Photofacial for Skin Tone and Texture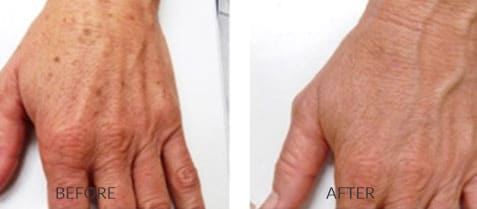 Photofacial for the Hands
Photofacial Rejuvenation Frequently Asked Questions
Photofacial Rejuvenation Locations
Toronto
351 Eglinton Ave W
Toronto, ON
M5N 1A3
Phone: (416) 969-9669
Mississauga
125 Lakeshore Rd E
Mississauga, ON
L5G 1E5
Phone: (905) 274-4440
Richmond Hill
8865 Yonge St Unit B-6
Richmond Hill, ON
L4C 6Z1
Phone: (905) 763-2001
Kitchener
4281 King St E
Kitchener, ON
N2P 2E9
Phone: (519) 650-4100
Ajax
15 Westney Rd N #1c
Ajax, ON
L1T 1P5
Phone: (905) 619-2639
St. Catharines
436 Vansickle Rd #3
St. Catharines, ON
L2S 0A4
Phone: (905) 682-7077
London
595 Fanshawe Park Rd W Unit F
London, ON
N6G 5B3
Phone: (519) 474-0007
Stoney Creek/ Hamilton
311 Fruitland Rd, Unit 3
Hamilton, ON
L8E 5M8
Phone: +1 877-356-7776
Oakville
481 Cornwall Road
Oakville, ON
L6J 4A5
Phone: +1 877-356-7776