Belkyra & Kybella Toronto
Skin Vitality Medical Clinic is the #1 Provider of Kybella/Belkyra®, CoolSculpting®, Botox®, Juvederm®, Sculptra®, EMSculpt®, Fraxel®, and PRP® Hair Restoration in Canada and WE CAN OFFER YOU:
SHOP OUR EXCLUSIVE GIFT CARD OFFERS!
Give that special someone (or yourself) the gift of confidence and feeling amazing from the inside out! Easy to order, packaged in a fabulous gift box or send an eGift Card online directly to the recipient!
Get up to $200 back when purchasing a gift card with us.
About Belkyra® DOUBLE CHIN Removal
Belkyra®, otherwise referred to as Kybella® in the US, can get rid of unwanted fat below your chin, without surgery! Finally a simple injectable treatment that can reshape your saggy chin and neck; it requires no incisions, stitches or scars!
The treatment involves a Belkyra® injection, which works to break down the fat you don't want under your chin. In one or more sessions, you'll see that bulging fat slim down, giving you a firmer neck and chin area.
Based on over 20 clinical studies with more than 2,600 patients, Belkyra® has been found to achieve the following results:
After being treated with Belkyra®, patients experienced an improvement in their self-perception. They felt happier and younger based on the profile of their chin. In addition, they didn't feel as embarrassed, self-conscious, or overweight as a result of their improved chin profile.
The Belkyra® Treatment at Skin Vitality Medical Clinic
Our medical injectors will ensure that your treatment is performed accurately, applying techniques that will help you achieve your desired results. You can rest easy knowing that our expert medical injectors have the experience to smooth away that double chin with Belkyra®, safely and effectively!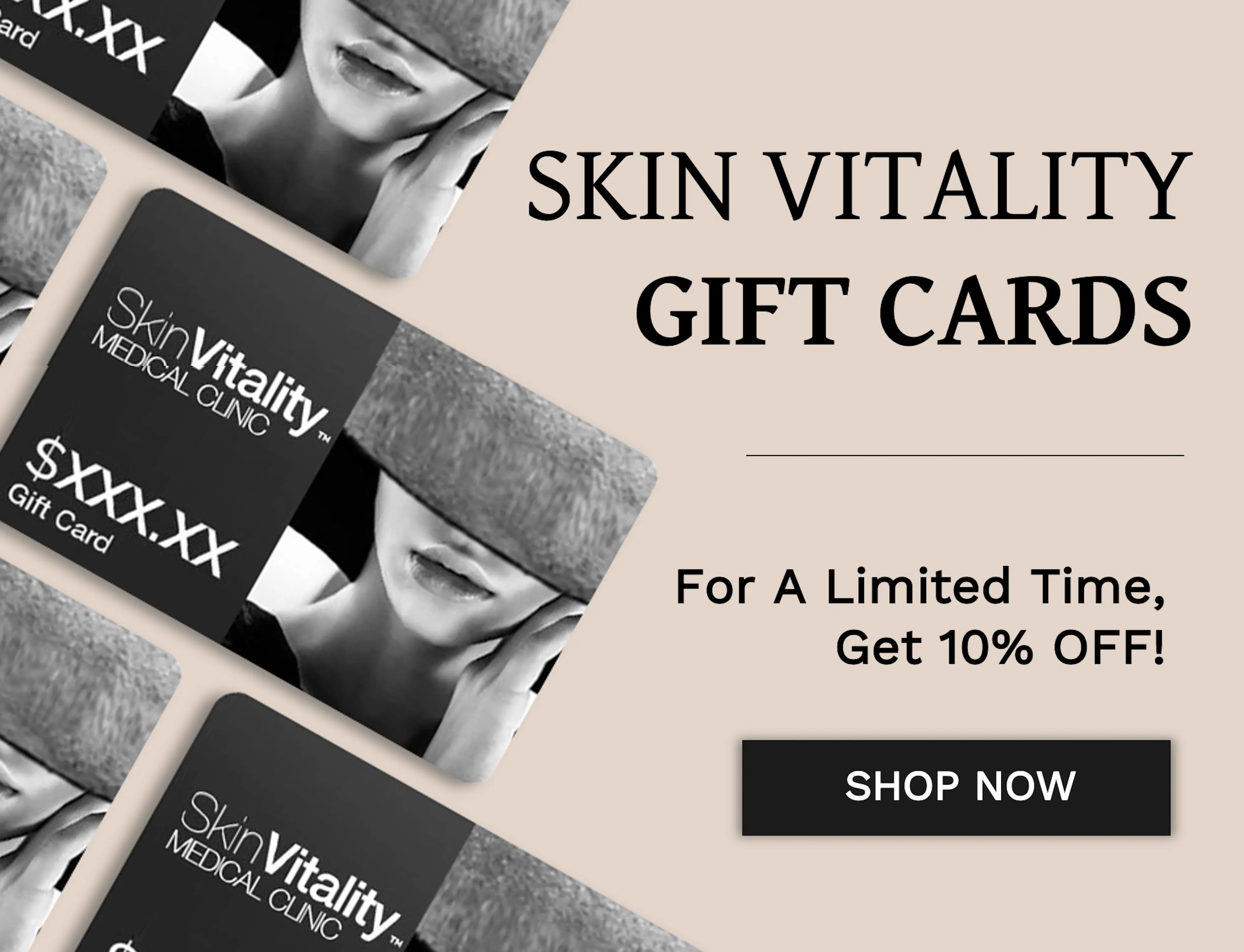 BELKYRA & KYBELLA TREATMENT

In The News
What They're Saying ABOUT
BELKYRA & KYBELLA
Before & After BELKYRA PICTURES
I always have positive experiences at the Kitchener location. The staff are attentive and you feel safe with their COVID protocols. The patient consultant, Gianna is very knowledgeable. Nicole did my treatment - she is very friendly and professional, made sure I was comfortable every step of the way.
I was in last week and could not be happier with my results! Sarah and the rest of the team were so welcoming and the clinic was equipped with all of the necessary PPE to make my experience safe and comfortable. It was the perfect pick me up (and a noticeable improvement above the mask!) Exactly what I needed.
Wonderful team of medical professionals. I have been a loyal client for over 10 years. Customer service staff go above and beyond to ensure clients are well taken care of. The nursing staff ensures you are fully informed. I am always pleased with my results. The team at skin vitality has helped me feel beautiful and youthful - for this I will be forever grateful.
First off I'd like to praise Yolanda. She was amazingly helpful. The nurse that did my injections was super professional and attentive. I would definitely recommend skin vitality. Experience speaks volumes and these ladies definitely have it. Thank you so much
I've visited the London location twice and the staff have always been so welcoming and informative. Today, I had an appointment booked with Nurse Tori and she was wonderful! Not only was she gentle with me and my mom but she was very professional at all times!
Where can Belkyra® be used?
Belkyra® is the first product that has been Health Canada and FDA approved for the treatment of submental fullness caused by bulging fat (also known as subcutaneous fat). It has been extensively researched worldwide to prove its safety and effectiveness for the area of fat under the chin. The Belkyra® treatment is specifically designed to eliminating the fat pouches in patients who are self-conscious about a double chin.
Watch This Quick Video ABOUT BELKYRA INJECTIONS !
Founded in 1992, Skin Vitality Medical Clinic has 13 Locations across Southeastern Ontario. Our Medical Team consists of over 200 professionals including 10 Medical Doctors, 40 Nurse Practitioners and dozens of Registered Nurses and Registered Practical Nurses. We are the Largest Provider of Botox®, Juvederm®, CoolSculpting®, Hair Restoration®, Sculptra®, EMSculpt® and Fraxel® in Canada.
Belkyra® is an injectable treatment based on deoxycholic acid, a chemical substance that can be found naturally in the human body. Deoxycholic acid destroys fat cells (technically known as adipocytes and lipocytes) by disrupting their membranes. When the membranes are no longer intact, the contents of the fat cells are released. These contents are free fatty acids and glycerol. Your body takes these away to be processed as waste matter.
The fat that has been destroyed never returns, which means you'll enjoy permanent results from your Belkyra® treatment. Only small amounts of fat are dissolved during your injection so you won't experience any negative impact on your liver or kidneys following this non-invasive treatment.
The Belkyra® Double Chin Treatment is a safe and effective way to eliminate your double chin without surgery. All you need are simple injections to reshape your neck and contour permanently.