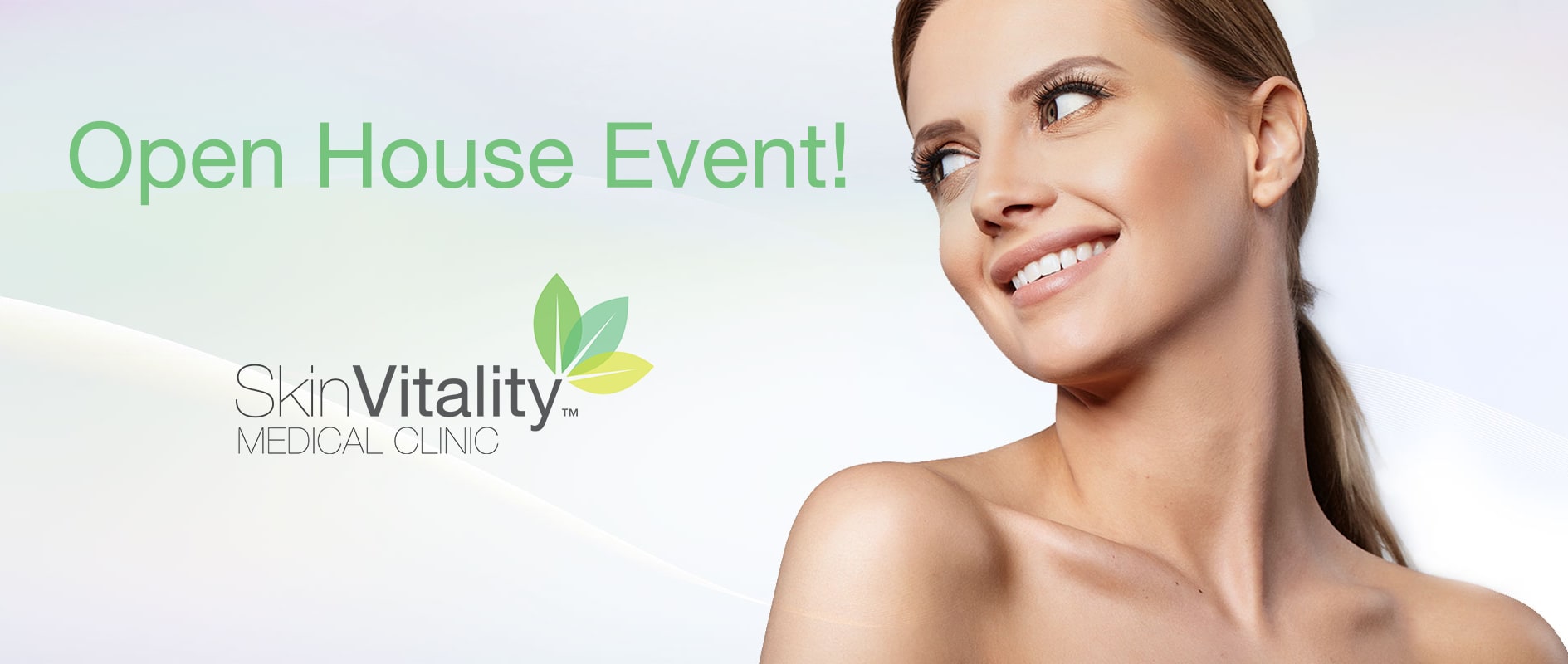 Come visit us at our Hamilton/Stoney Creek location for our annual Open House Event! It's on TODAY from 12 PM – 7 PM.
311 Fruitland Rd, Unit 3
Hamilton (Stoney Creek), ON
L8E 5M8
DIRECTIONS
Skin Vitality Stoney Creek is located just a couple of minutes from the QEW, at the intersection of Fruitland Rd and Barton St.
Just by dropping by, you'll be able to get:
CoolSculpting- savings starting from 25% OFF each treatment
Up To 40% OFF Juvederm
Up to 30% OFF BOTOX
20% on Pharmaceutical grade skincare
70% OFF Laser Hair Removal
FREE Ideal Protein Foods & Drinks
FREE Seminars and Demonstrations on CoolSculpting, Botox, Juvederm, and other Anti Aging treatments All Day
SIGN UP & GET A CHANCE TO WIN A $25,000 MAKEOVER!!
For more details, click here