Signature Partners
SERVING CANADIANS SINCE 1992
Skin Vitality's Signature Partner Program is a unique network of trusted professionals that Skin Vitality has researched and aligned with to take care of all of our patients' needs. Our Signature Partner Program offers insider special pricing for our patients of significant discounts on all services and products when you visit one of our Signature Partners. Certain partners even offer complimentary consultations and/or initial treatments.For more information on this and to book at these insider prices please call 1-800-862-5816. Mention "Signature Partner".
Our Signature Partners

Judy Inc is an International artist management company with offices in Vancouver, Toronto and Montreal. The company offers comprehensive personal styling services and creative services. The CEO of Judy Inc., David Clemmer, is a Canadian born television personality and celebrity stylist. He is known for his work both behind the scenes and in front of the camera. He is a frequent contributor to several top national and international magazines and publications. David Clemmer continuously brings his philosophy to the forefront: "When you look great, you feel great and do great things."Contact Skin Vitality to inquire about our Signature Partner specials with Judy Inc.!

Female hair loss can make you feel a number of negative emotions. Confusion, distress, worry, and depression can all result, making you lose self confidence. If you suffer from hair loss, you're most likely suffering the unfortunate repercussions of this condition.Sure Hair specialists have a profound understanding of the issues and questions that you have about your hair loss. They want to help you so you can feel like yourself again. You and your hair are their first priority, and with a very experienced staff that will offer amazing Signature Partner Discounts, you'll be able to treat female hair loss.Sure Hair specializes in:
Female Hair Loss Solutions
NT Hair Systems for Women
Proven Hair Loss Products and much more…
Contact Skin Vitality to inquire about our Signature Partner specials with Sure Hair!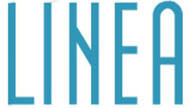 Linea is a Mississauga based hair studio and day spa that offers a full range of aesthetic services. Luxurious high-end hair services, extensions and beauty merge to provide you with a way to achieve the polished appearance you want. Linea also offers Illumiwave, a laser bio-stimulation treatment for hair rejuvenation. This noninvasive treatment strengthens the follicles and stimulates growth, giving you thicker, stronger and healthier hair. Ideal for men and women who are experiencing thinning hair due to aging or conditions such as alopecia areata, androgenic alopecia, and telogen effluvium. Also suitable for post-partum women.Contact Skin Vitality to inquire about our Signature Partner specials with Linea!

Feeling Stuck? Meet a Professional Hypnotherapist Who Takes the Mysticism Out of Hypnosis So You Can Get Results in the Real WorldIf you're looking for a safe, effective and reliable approach to losing weight, stopping smoking, overcoming a fear or resolving another issue, look no further than The Morpheus Clinic for Hypnosis in Toronto, Canada. Our hypnotherapists use advanced hypnosis methods to increase motivation, build confidence and reduce stress to help our clients achieve their highest goals. Our unique, results-based approach cuts through the mysticism surrounding hypnosis and sticks to the facts.Why Choose Morpheus? We're Leaders in Hypnotherapy
The first (and still the only) hypnosis centre in Toronto to offer a full, unconditional, "the client comes first" money-back guarantee for your first three sessions
The first hypnosis centre in Ontario to feature professional staff meeting the criteria of the Association of Registered Clinical Hypnotherapists Canada
Pioneers of results-based hypnosis, an empirical approach outlined in our Results-Based Hypnosis Manifesto
96% client satisfaction rate (satisfaction score of 8/10 or higher, 2009-2010 survey)
Featured on City News and the Slice network, written about in the TorontoStar, NOW and Lifestyle Magazine, and guest on CFRB Newstalk 1010
Still Stuck? Curious? Have Questions? Begin Risk-Free with a Free Consultation
Hypnotherapy is a powerful tool for personal change that uses your desires and motivations to achieve lasting results. For information about how hypnotherapy can work for you, Morpheus offers a 30- minute consultation that lets you meet your hypnotherapist, have your hypnotic profile assessed and have your questions answered. This initial meeting, worth $70, is absolutely free.To book your initial consultation, simply call our friendly staff at 416-556-4068. As a SkinVitality client, you will receive V.I.P. treatment and 15% off our regular rates. Your call is confidential, so call today!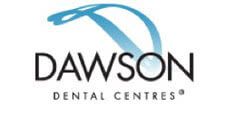 Unfriendly and dated dentist offices are a thing of the past. As a medical patient, you deserve the best service and experience possible. Welcome to Dawson Dental Centres!Dawson Dental Centres specializes in cosmetic and general dentistry for you and your whole family. We offer an experience that is unmatched because we care about you! Every dentist at Dawson will listen to your concerns, and explain your options in clear, plain English so you won't feel intimidated or confused. Facilities are designed with your comfort in mind, and there is a 2-5 year guarantee for all of the work we perform. Contact Dawson Dental Centres for a free consultation.Contact Skin Vitality to inquire about our Signature Partner specials with Dawson Dental Centres!

Angels Personal Fitness is a holistic fitness provider that promotes human development through all aspects of health to nurture the potential within. Improving fitness, nutrition and wellness, they provide services through a mutually beneficial community partnership.Since 1994, Simone Reid has led the Angels Personal Fitness team as a coach, counselor and personal trainer with experience working with people of diverse ability and skill. You succeed with the assistance of Simone's unique style and motivational outlook.Simone's areas of specialty include:
Athletic improvement
Active aging
Weight management
You'll begin with corrective functional training to promote movement symmetry in the active body, as well as tips on nutrition to effectively fuel the body in order to keep up with physical demands. A periodic assessment is made to monitor your rate of improvement and ensure that success is reached in a timely fashion.Simone cooperates with physiotherapists, nutritionists and a team of other health professionals to fully complement her services and assist clients in achieving their fitness goals. Innovations in behavioral modification for the express purpose of personal development and life enhancement are key to what makes Simone such a successful trainer and counselor.Contact Skin Vitality to inquire about our Signature Partner specials with Angels Personal Fitness.


TAN ON THE RUN is the #1 Mobile Tanning service located in the GTA.We specialize in the art of Airbrush Tanning. All of our products are tested for safety and have been FDA approved for 30yrs. Our new revolutionary system is ideal for individuals that would like to achieve a golden tan without the harmful effects that are caused by dangerous UV rays. The application takes approximately 15 min. and results are obtained immediately. The tan will last for 7-10 days.Our mission is to provide clients with a consistent, natural-looking tan that is perfectly 100% customizable to individual skin type and preference. You can achieve a natural sun-kissed glow (popular for brides) or be a bronzed babe (going Vegas-style) in a single session. Double sessions are recommended for vacations for a dramatic deeper long-lasting tan.TAN ON THE RUN has the state-of-the-art equipment and organic solutions that include anti-aging ingredients, Aloe and Vitamin E to nourish and hydrate your skin. The solutions do not stain, are orange-free and odorless. The certified technicians are professional and trained to apply a flawless airbrush effect for an even spray tan without any streaks, patchiness and can blend in unwanted tan lines to even out skin tones. The airbrush technicians can also contour your body enhancing your muscle definition and add slimming techniques.**Please note: Tan on the Run services are only offered in Mississauga, Oakville, Burlington and Toronto, Richmond Hill and Vaughan**Contact Skin Vitality to inquire about our Signature Partner specials with Tan on the Run.
Top Botox® Provider in Canada
Skin Vitality Medical Clinic is the top provider of Botox Cosmetic ® and Juvéderm ® injectable treatments in Canada. We perform more Botox ® and Juvéderm ® treatments than any other doctors or nurses in the country, and we consistently achieve natural beautiful results. We are also the largest provider of CoolSculpting, Fraxel, Venus Freeze & Legacy Treatments in Canada. Whether you're looking for non-surgical body contouring, laser skin tightening, or fillers and injectables, our experts are here for you.
9 Locations to Serve You
Having helped thousands of patients, we have extensive expertise in performing non-surgical laser treatments on a variety of skin types to tighten your complexion, erase blemishes and eliminate fat. With 9 locations throughout Ontario to better serve you, we are always expanding our knowledge to bring you better service. Visit any of our locations in Toronto, Richmond Hill, Ajax, Mississauga, London, Kitchener, St. Catharines, Stoney Creek, and Oakville with more locations coming soon.
Leading Doctors & Nurses
Our team consists of over one hundred professionals, including 10 medical doctors and 26 registered nurses. We will individually assess, educate and inspire you to make the most of whatever age you're at. By integrating beauty and physical well being through state-of-the-art technology, we are able to provide you with safe, effective solutions to your aesthetic concerns. That way, you'll look and feel rejuvenated. We've been helping Canadians since 1992!